Sustainable Mobility Network to organize 'Two Wheels Gurugram': The visual display of sustainable mobility
By NGOBOX
December 5, 2022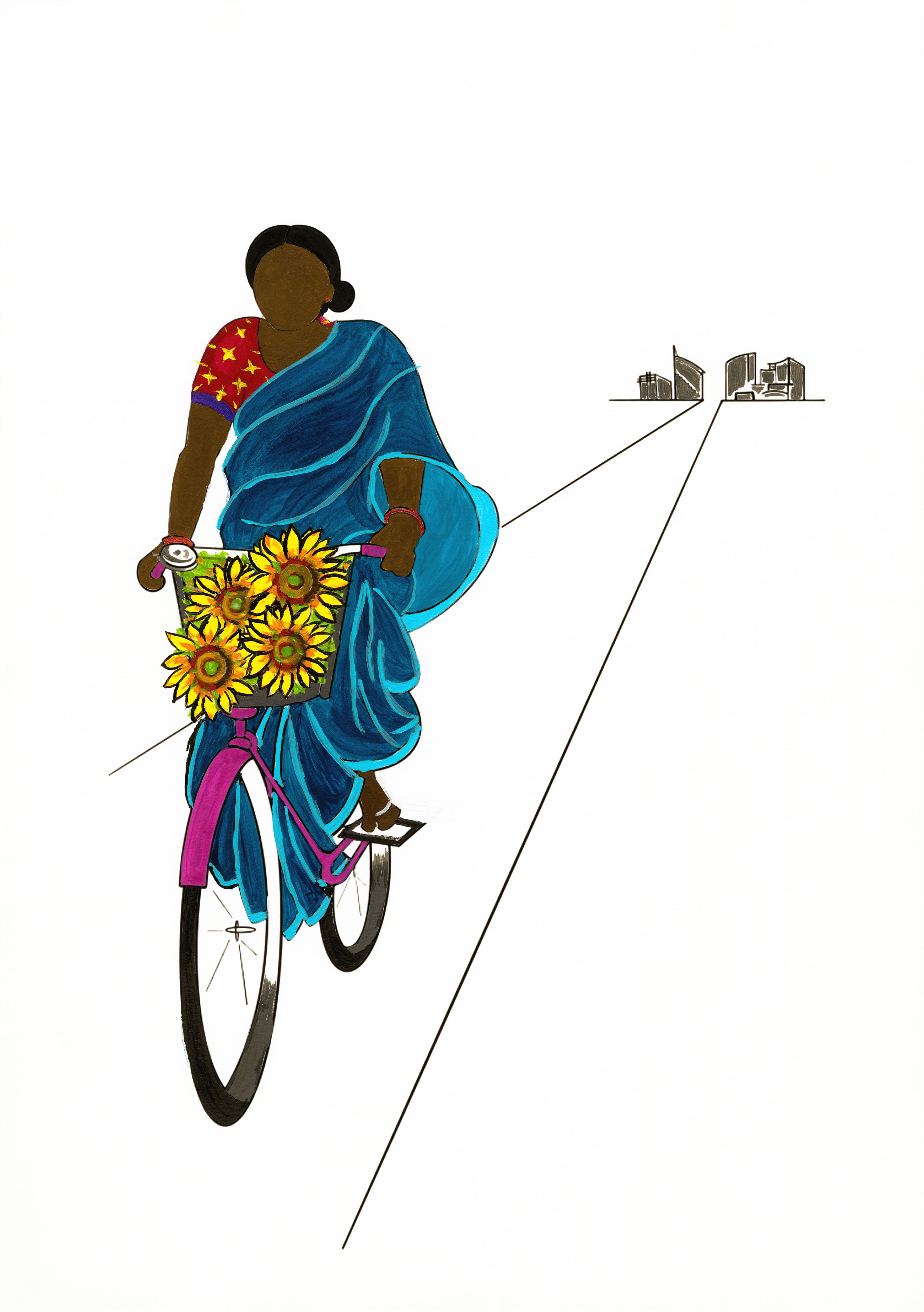 Sustainable Mobility Network, a pan-India network of 20+ organisations working towards sustainable transport & mobility, will organize "Two Wheels Gurugram" from the 7th to 11th of December, 2022. This 5-day event and exhibition is focused towards initiating conversations about the need for improved cycling infrastructure in cities, especially in Delhi NCR, through various forms of art. It will be held at Museo Camera, Centre for the Photographic Arts, Gurugram.
India's transport sector is the country's third highest greenhouse gas emitting sector with road transport accounting for a majority of these emissions. Hence, it is time to decarbonise the transport sector, and while electric vehicles are one of the many solutions that are being discussed, parallelly, improving the quality of infrastructure for walking and cycling is key. Cyclists and pedestrians are amongst the least respected road users in India, with an average of 16 fatalities occurring per hour.
In order to highlight the need for safer cycling infrastructure, a group of very talented artists, including Seema Singh Dua, Richa Kedia, Hari Krishnan and Nehmat Mongia, will showcase their artworks in the form of paintings, sculptures and installations.
An important part of this event will be the panel discussion, to be held on the 8th of December, that will create a bridge between the civil society and decision makers to discuss the outlook that the city has toward cyclists, what needs to be changed and what our individual and organization roles are in making this change happen. The panelists are as follows:
● Nishant Kumar Yadav, IAS, Deputy Commissioner of Gurugram
● Anumita Roychowdhury, Executive Director, Centre for Science and Environment
● Sarika Panda Bhatt, Co-Founder Trustee of Raahgiri Foundation
● Hitesh Vaidya, Director, National Institute of Urban Affairs
● Harpreet Bagga, Partner & Director, Purpose Climate Lab
● Kalpana Viswanath, Co-founder and CEO of Safetipin
Speaking ahead of the event, Sarika Panda Bhatt, the Bicycle Mayor of Gurugram and Co-founder of Raahgiri Foundation, said "We have been working to make Delhi NCR a safe cycling region for several years. Though there is progress, it is simply not enough. Cyclists' lives continue to be lost. More road infrastructure has continued to be dominant in the city. It is high time we recognise that there are an abundance of cyclists in this city, and they deserve to move around without fear. The city should focus on moving people. This event is an opportunity to raise our collective voices against this lack of safety, and demand safer and more sustainable transport".
Adding to this, Mallika Arya, Senior Campaigner, Help Delhi Breathe said "We owe it to every single resident to have and provide safe cycling and walking infrastructure in our cities. Non motorized transport will not only help us reduce vehicular emissions in the city, but plays a critical role in developing the social fabric of our cities. 'Two Wheels Gurugram' is an attempt to leverage the power of art to add to a movement that has been building and brewing in the city for years - a movement to improve our cities, more specifically reclaim the roads by cyclists and pedestrians."
The two other partner organizations actively working towards this campaign include CultureDrum, a creative think tank founded by Hari Krishnan, and Raahgiri Foundation, a Gurugram-based charitable trust working towards road safety and combating air pollution. These efforts fall under the Sustainable Mobility Network and Help Delhi Breathe, a collective of organizations working across Delhi NCR on air pollution related issues since 2015.
© Renalysis Consultants Pvt Ltd