Top 10 Grants for the month of December 2020
By NGOBOX
November 27, 2020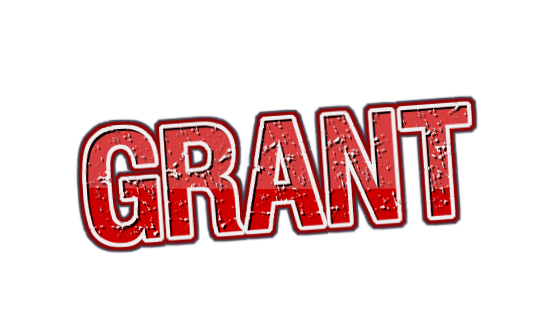 NGOBOX, India's largest development sector platform, brings together various opportunities for the development sector professionals in India. Here we are listing Top Grants for the month of December 2020
Title: Climate change and COP26 - Open call for creative commissions
Organization: British Council
Deadline: 13th December, 2020
Grant Amount: 50000 Pound
About:
British Council is the UK's international organisation for cultural relations and educational opportunities. The British Council is inviting applications for creative commissions that bring together art, science and digital technology and offer innovative responses to climate change. They are inviting collaborative applications from individuals and organisations in the UK with partners from eligible countries and states overseas.
Eligibility Criteria:
They want to see interdisciplinary and collaborative ways of working through these commissions, for example from individuals or organisations involved in arts, creativity and culture, community and civil society, science and research, education, English language teaching, youth work and more.

Applications must include at least one partner in the UK and one overseas partner from the eligible countries and states

Applicants must be living in their respective country at the time of applying and for the duration of this project.

Partners from countries outside of the list of eligible countries can be part of collaboration but cannot receive any financial benefit from this grant.
For more information please check the Link
Title: Water & Energy for Food Grand Challenge - Call for Innovations & Prizes 2020
Organization: Water and Energy for Food (WE4F)
Deadline: 15th December, 2020
Grant Amount: 500000 USD
About:
WE4F is a joint international initiative which is focused on environmentally sustainable innovations aiming to improve energy and water efficiency in the agricultural sector. They are looking for innovators with a track record of successful sales and intending to expand their businesses or organizations commercially, using a for profit business model and the addition of outside investment capital, and which will utilize WE4F grant funding as a catalyst attract investors, commercial value chain participants and other relevant partners to help expand to wide-scale adoption of an innovation and attract private capital.
Eligibility Criteria:
Type – Water and Energy for Food is open to legally incorporated / registered for-profit businesses and not-for-profit organizations or academic institutions which are responsible for generating revenue and maintaining a self-sustaining operational budget (i.e. covering costs).

Size – Water and Energy for Food is open to all relevant organizations / companies regardless of size. We encourage applications from small and medium enterprises (SMEs).

Location – See Appendix 1 for geographic restrictions. Applicants must be legally registered in at least one identified country.

Language – Applications responses must be written in English.

Matching funds – Grant awardees must demonstrate matching funds; see Section I.B.3.B for details.

Impact – Applicants' WE4F nexus-relevant products and / or services must have a direct, tangible linkage between water and / or energy and food value chains.
For more information please check the Link
Title: Journalimsfund Money Trail Grants 2021
Organization: Journalismfund.eu
Deadline: 14th December, 2020
Grant Amount: 50000 Euro
About:
Journalismfund.eu, a non-profit organisation, is dedicated to advancing investigative and independent journalism across Europe. Money Trail is a collaborative project between highly regarded journalism and training organisations. Grants are awarded to journalists solely by Journalismfund.eu, with no input or oversight at any stage from the consortium as a whole. The primary goal of this grant is to expose illicit finance, tax abuse, corruption and money laundering.
Eligibility Criteria:
Intercontinental journalist teams from Africa, Asia and Europe.

Regional cross-border collaborations in Africa and Asia.

Exceptional proposals from individual journalists in Africa and Asia whose story includes an offshore element in a national story - where the money trail leads to a tax haven - can be accepted.

European journalists planning on applying must collaborate with an African or Asian journalist.

Foreign correspondents in Africa or Asia must collaborate with local journalists.
For more information please check the Link
Title: Racial Equity Special Research Grants
Organization: Spencer Foundation
Deadline: 15th December, 2020
Grant Amount: 75000 USD
About:
The Spencer Foundation has been a leading funder of education research and is the only national foundation focused exclusively on supporting education research. The Foundation has launched The Racial Equity Special Research Grants program to support education research projects that will contribute to understanding and ameliorating racial inequality in education.
Eligibility
Proposals to the Racial Equity Research Grants program must be for academic research projects that will contribute to understanding and ameliorating racial inequality in education, broadly conceived.

Proposals for activities other than research are not eligible (e.g., program evaluations, professional development, curriculum development, scholarships, capital projects).

Principal Investigators (PIs) and Co-PIs applying for a Racial Equity Research Grant must have an earned doctorate in an academic discipline or professional field, or appropriate experience in an education research-related profession.

The PI must be affiliated with a non-profit organization that is willing to serve as the administering organization if the grant is awarded.

Proposals are accepted from the U.S. and internationally, however, all proposals must be submitted in English and budgets must be proposed in U.S. Dollars.
For more information please check the Link
Title: Biodiversity Story Grants 2020
Organization: Earth Journalism Network (EJN)
Deadline: 18th December, 2020
Grant Amount: 2000 USD
About:
EJN was developed to enable journalists from developing countries to cover the environment more effectively. EJN is offering reporting grants to support the production of in-depth stories that highlight previously untold threats to global biodiversity or explore new conservation-based solutions. This is the first round of story grants under the re-launch of our Biodiversity Media Initiative, with financial support from Arcadia - a charitable fund of Lisbet Rausing and Peter Baldwin.
Eligibility Criteria
For the purposes of this grant call, EJN is only accepting applications for stories focused on the countries listed on the website. They will also consider applications for stories about Russia, or by Russian journalists. They will prioritize applications from reporters based in the countries listed, though journalists from any country can apply.

Applications are open to journalists (online, print, television, radio) and other expert media practitioners with experience in investigative reporting and covering environmental issues. They encourage applications from freelancers and staff from all types of media organizations – international, national, local and community-based.

They are seeking to support both early-career and senior journalists with many years of reporting experience. They'll accept both individual and group applications, but for the latter they ask that the application is made in the name of one lead applicant who will receive the grant on the groups behalf, if awarded.
For more information please check the Link
Title: One Young World/Novartis Lead2030 Challenge for SDG 15
Organization: One Young World
Deadline: 18th December, 2020
Grant Amount: 50000 USD
About:
One Young World is a UK-based not-for-profit organization that gathers young leaders from around the world to develop solutions to the globe's most pressing issues. This Lead2030 Challenge is specifically focussed on SDG 15 targets. Novartis looks forward to supporting SDG 15 by funding a project, which utilises data/digital/novel technologies in order to generate positive action, protect, restore and sustainably use the services provided by natural land ecosystem. The project should deliver quantifiable results and be a long-term sustainable solution. Ideas with an assessable proof of concept would be preferred.
Eligibility Criteria:
Aligned: Evidently aligned with the SDG 15 challenge. See 'About'.

Youth-led: Founded by a person aged 18 – 30.

Focused: Well-structured time horizon, identified key stakeholders and beneficiaries, and proposed outcomes that are reasonable and well thought out.

Proven: Readily available, in or past implementation phase.

Impactful: Solutions must have a positive social impact, for example generating employment, or developing skills.

Measurable: Impacts of solutions must have been adequately measured and/or be measurable.
For more information please check the Link
Title: UNICEF Innovation Fund 2021
Organization: UNICEF
Deadline: 20 December, 2020
Grant Amount: 90000 USD
About:
UNICEF works in Across 190 countries and territories to protect the rights of every child, everywhere, every day, to build a better world for everyone. The UNICEF Innovation Fund in partnership with the Global Partnership to End Violence Against Children and Giga is looking to make up to $100K equity-free investments to provide early stage (seed) finance to for-profit technology start-ups that have the potential to benefit humanity.
Eligibility Criteria:
Registered and incorporated as a private company in a UNICEF programme country at the time of the Innovation Fund award (projected: 3 months from submission of EOI)

Working on open source technology solutions (or willing to be open source)

An existing prototype of the open source solution with promising results from initial pilots

Solution has the potential to positively impact the lives children and young people

Generating publicly exposed real-time data that is measurable

Developing / expanding frontier technologies, defined above, such as: blockchain, UAVs, virtual and augmented reality, nano satellites, data science, and artificial intelligence.
For more information please check the Link
Title: Global Innovation Lab for Climate Finance
Organization: The Lab's Impact
Deadline: 22nd December, 2020
Grant Amount: 200000 USD
About:
Since 2014, the Lab has launched 49 innovative solutions to drive investment to action on climate change and sustainable development. They're looking for innovative finance solutions that can unlock investment to tackle some of the most difficult climate and sustainable development challenges and investment opportunities for a post-COVID, green economic recovery.
Eligibility Criteria:
Individuals, public institutions, development finance institutions, private sector, and civil society (NGOs, think tanks, academics) are all welcome to submit ideas.

Successful past proponents have included large institutions from the public and private sectors, as well as start-ups, entrepreneurs, boutique fund managers, and NGOs.

The Lab's call for ideas is open to all innovators in the sustainable finance space.
For more information please check the Link
Title: ChangeMakers Seed Grant Opportunity 2021
Organization: StartupXs
Deadline: 31st December, 2020
Grant Amount: 1000 USD
About:
StartupXs is the online hub where start-ups and social enterprises grow together. StartupXs has launched "ChangeMakers Seed Grant Opportunity 2021" for startups and social enterprises who want to change their community with their innovative business ideas. This year also the ChangeMakers Seed Grant Opportunity 2021 is about identifying and promoting the best early-stage business idea of innovators, startups, and social enterprises.
Eligibility
It's an open call. Participation is open to any individual or organization in any country unless prohibited by local or the United States law.

Be between 18 and 35 years

An organization like social enterprises, for-profit companies, non-profit organizations, government agencies, international organizations, and researchers in any country can apply

Priority is given to early-stage and growth-stage startup or a social enterprise working in an innovative product or idea

You cannot apply for asking grants for: shipping costs, travel costs, Individual School Fees, Fundraising
For more information please check the Link
Title: BIRAC's Call for Under Proposal Product Commercialization Program Fund
Organization: Biotechnology Industry Research Assistance Council (BIRAC)
Deadline: 31st December, 2020
About:
BIRAC has launched the PCP Fund under the BIRAC PCP. To hasten the market launching and large scale commercialization process of BIRAC supported products/ technologies from Start-ups having high commercial potential or societal impact by providing financial assistance by way of Grant-in-Aid assistance.
Eligibility Criteria:
Products/Technologies developed by Indian start-ups with BIRAC support through its funding schemes, partnership schemes, through BioNEST incubation, awards or in any other means, or Products of high national relevance, recognized according by the steering committee, developed by start-ups with support from other sources of funding having TRL ≥7 in the BIRAC-TRL scale and are ready for large scale commercialization in the next 6-18 months.
For more information please check the Link
For more funding/grant information, please visit NGOBOX
© Renalysis Consultants Pvt Ltd