Top Fellowships to look forward to in the development sector-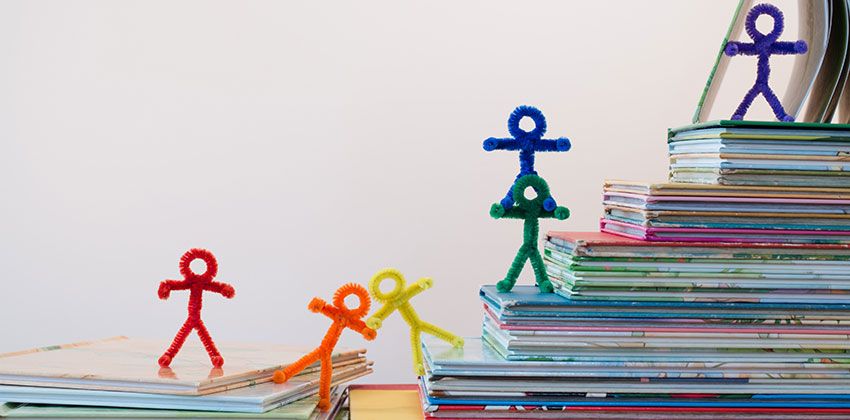 NGOBOX, India's largest development sector platform, brings together a list of upcoming fellowships , students and professionals from development sector can look into-
Title- Applications Invited for Women Startup Program 2022
Organization- NSRCEL Indian Institute of Management, Bangalore
Deadline- 30 April 2022
About the Organization-
NSRCEL brings together startups, industry mentors, eminent academicians from its parent institution Indian Institute of Management Bangalore and researchers who thrive on continuous interaction of theory and practice. NSRCEL's Women Startup Program at IIM Bangalore, a CSR initiative by Kotak, aims to support ambitious and innovative women entrepreneurs by enabling them to transform their idea into business ventures. First ideated in 2016, the Program is designed to focus on the enhancement of the entrepreneurial and managerial skills of women leading early and ideation stage ventures.
Eligibility Criteria-
Must be an early-stage idea/startup
Applicant should be the full-time owner or co-owner of the venture
Applicant must be over 18 years of age and have Indian nationality/residence
For more information please check the link
Title- Applications Invited for IIML EIC's Deeptech and IoT Accelerator
Organization - IIM Lucknow Enterprise Incubation Centre
Deadline- 30 April 2022
About the Organization-
IIM Lucknow Enterprise Incubation Centre has been setup by IIM Lucknow at its Noida campus. With the intent of supporting early-stage, growth-driven companies working in the domain of DeepTech and IoT and accelerating their product development, IIM Lucknow Enterprise Incubation Centre (IIML EIC) and Technopark@iitk have jointly launched a 6-month accelerator program.
Eligibility Criteria-
Should be a registered entity with a 51% stake held by the Indian Founder/Director.
The venture/startup/company should be working in the Deeptech, Industry 4.0, IoT, and Emerging Technology sectors.
Should have at least a proof of concept or working prototype.
For more information please check the link
Title- Applications Invited for DHL GoTrade GBSN Fellowship Program
Organization- Global Business School Network
Deadline- 04 May 2022
About the Organization-
Founded in 2003 by the World Bank, today the Global Business School Network is an independent global non-profit 501(c)3 with headquarters based in Washington, D.C. This Fellowship Program is designed to partner selected postgraduate business students with small and medium-sized enterprises (SMEs) in the developing world with the aim of fostering greater cross-border trade. This directly addresses our collective mission at GBSN - to improve access to quality, locally relevant management and entrepreneurial education for the developing world.
Eligibility Criteria-
Graduate students from across the globe who meet the following criteria are invited to apply.
Enrolled at a participating GBSN member school at the start fellowship
Commitment to complete 12 month fellowship program
Fluency in either English, French, Spanish, or Portuguese
Ability to commit to an estimated 12 to 15 hours per month
Proven work experience
Strong analytical skills
Entrepreneurial and proactive mindset
Pandemic dependent, ability to travel to home country of the SME for 1-2 weeks (expenses covered)
For more information please check the link
Title- Applications Invited for KAICIID Fellows Programme
Organization- KAICIID Dialogue Centre
Deadline- 15 May 2022
About the Organization-
KAICIID is a unique intergovernmental organization: through our dual governance structure, a Council of Parties made of States, and a Board of Directors made up of religious leaders, they bring together followers of different religious traditions, religious leaders and policymakers. The KAICIID Fellows Programme is an ongoing capacity development and networking programme that starts with one year of hybrid training. The Programme is designed to connect and cultivate a network of leaders committed to fostering peace in their communities through interreligious and intercultural dialogue.
Eligibility Criteria-
Applicant must be
Teaching at an institution that trains future religious leaders (i.e. Seminaries, Temples and similar institutions); and/or dialogue practitioners with access to train at such institutions.
Coming from (and/or have the support of) his/her institution.
Preference for applicants who are below 40 years of age.
Willingness to learn and cooperate with religious leaders from different religious backgrounds.
Have working knowledge of English for the international cohort (the working language of the training is English).
Ability to participate and commit to the whole duration of the Programme (12 months, including monthly online sessions; online courses and 3 one-week trainings in-person).
Preference for applicants with policy level engagements.
For more information please check the link
Title- Applications Invited for Charles Wallace India Trust Visiting Fellowships
Organization- School of History at the University of Leeds
Deadline- 30 May 2022
About the Organization-
Awarded by the Charles Wallace India Trust (CWIT) and hosted by the School of History, one award will be made to an early to mid-career scholar (age limit 45 years). The Visiting Fellowship is restricted to the fields of History, Arts, Heritage and the Humanities. The Organisation have an international reputation for excellence and we're known for our ground-breaking historical research and innovative teaching.
Eligibility Criteria-
Applicants to the CWIT Visiting Fellowship should have completed their PhD and have been in full-time employment at a university or equivalent research institution in India.
They should be Indian nationals and residing in India at the time of application. The fellowship cannot be held in conjunction with any other award.
Applicants must state if they are awaiting results of other grant applications. Candidates who have had a grant from CWIT in the past 5 years are not eligible to apply.
Only Indian citizens who are based in India, are eligible to apply.
For more information please check the link
For more updates on fellowships please visit our website NGOBOX
© Renalysis Consultants Pvt Ltd