Top Fellowships to look forward to in the month of of July 2020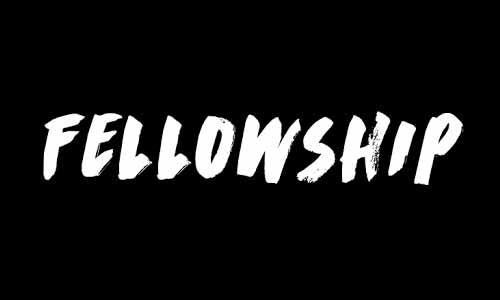 NGOBOX, India's largest development sector platform, brings together various opportunities for the development sector professionals in India. Here's the list of Top Fellowships July 2020.
Title: ICAR Post-Doctoral Fellowship 2020
Organization: ICAR-Indian Agricultural Research Institute (IARI)
Deadline: 30th July, 2020
About:
ICAR-IARI is India's national Institute for agricultural research, education and extension. The ICAR Post- Doctoral Fellowship (ICAR-PDF) is a new programme approved under the ongoing 'Strengthening and Development of Higher Agricultural Education in India' Scheme of Agricultural Education Division (ICAR) to support the bright and talented researchers to pursue Post- Doctoral programme to build capacity in frontier areas of national interest in Agriculture and Allied Sciences.
Criteria:
The applicant should be an Indian citizen.

The candidate must have obtained Ph.D. degree (with course work) from a recognized University and should be working (in service) in an institution under ICAR-AU System.

He/she should have completed minimum three years of service (including clearance of probation) in regular capacity as a Scientist or equivalent in ICAR-AUs system working in any area of Teaching/Research/Extension.

The upper age limit for the fellowship is 40 years on the last date of submission of application. Age relaxation of five years will be given to candidates belonging to SC/ST/OBC/Physically Challenged and Women candidates.

ICAR-PDF can be availed only once by a candidate in his/her career.
For more information please check the Link
Title: IDFC FIRST Bank MBA Scholarship 2020-22
Organization: IDFC First Bank
Deadline: 30th July, 2020
About:
IDFC First Bank is an Indian banking company with headquarters in Mumbai that forms part of IDFC, an integrated infrastructure finance company. The scholarship aims to make post-graduate education in Business studies accessible to those who are meritorious but are unable to afford it due to financial constraints.
Criteria:
Open for Indian Nationals residing in India only.

Gross annual family income from all sources should be less than or equal to Rs.6 Lakhs p.a. *

Applicable for students enrolled in the batch of 2020-22

Enrolled in any of the MBA colleges mentioned in the list attached in the documents section
For more information please check the Link
Title: UN FAO Fellows Programme 2020
Organization: Food and Agriculture Organization of the United Nations (FAO)
Deadline: 31st July, 2020
About:
FAO is a specialized agency of the United Nations that leads international efforts to defeat hunger and improve nutrition and food security. The Fellows Programme is designed to attract fellows, typically PhD students, researchers and professors, who have an advanced level of relevant technical knowledge and experience in any field of the Organization.
Criteria:
Candidates will be assessed against the following requirements:

Graduate or post-graduate degree (Master's or PhD) or be enrolled in a PhD programme.

Be nationals of FAO Member Nations

Candidates should be able to adapt to an international multicultural environment and have good communication skills.
For more information please check the Link
Title: Post-Doctoral Research Program 2020
Organization: Institute for Social and Economic Change (ISEC)
Deadline: 31st July, 2020
About:
ISEC is an All India Institute for Interdisciplinary Research and Training in the Social Sciences. The PDRP shall be for a period of six months to one year from the date of commencement and based on the performance extendable by one more year considering an external evaluation of the performance of PDRP.
Criteria:
Only candidates who have completed a Research projects funded by external agencies can also have provision for Post Doctoral Fellowship.

The scholars shall work on the topic of the project with the Project Director concerned. The normal selection procedure will be followed. Ph.D. degree during the last 10-year period with at least two publications in refereed national/ international journals is eligible.

The proposals received along with applications will be sent to two external referees.
For more information please check the Link
Title: TWAS-NCP Postdoctoral Fellowship Programme 2020
Organization: The World Academy of Sciences (TWAS)
Deadline: 31st July, 2020
About:
TWAS – The World Academy of Sciences for the advancement of science in developing countries – works to support sustainable prosperity through research, education, policy and diplomacy. The Fellowship is for young scientists from developing countries who wish to pursue postdoctoral research in physical sciences in departments and laboratories of the National Centre for Physics (NCP) in Islamabad.
Criteria:
be permanent residents in a developing country (other than Pakistan);

must not hold any visa for temporary or permanent residency in Pakistan or any developed country;

hold a PhD degree in a field of natural sciences;

apply for the fellowship within five years of having obtained a PhD degree in a field of the natural sciences;

be regularly employed in a developing country (other than Pakistan) and hold a research assignment there;

provide a certificate of good health from a qualified medical doctor;
For more information please check the Link
Title: Commonwealth Correspondents Program 2020
Organization: The Commonwealth
Deadline: 31st July, 2020
About:
The Commonwealth is a political association which help to strengthen governance, build inclusive institutions and promote justice and human rights. Commonwealth Correspondents are aspiring youth leaders or talented writers who contribute their articles, photos and videos about local, national and international issues to the YourCommonwealth.org website on a voluntary basis.
Criteria:
Be 15 – 29 years old. If you are under 18 years old, please ask a parent or guardian to email organizers and grant permission for you to participate;

Be a national of a Commonwealth country even if you do not currently reside there;

Attach two (2) writing samples of no more than 600 words each or a video of no more than 5 minutes in length;

Attach a good quality headshot.
For more information please check the Link
Title: Cartier Women's Initiative Science & Technology Pioneer Award 2021
Organization: Cartier Women's Initiative
Deadline: 31st July, 2020
About:
The Cartier Women's Initiative is an annual international entrepreneurship program that aims to drive change by empowering women impact entrepreneurs. The fellowship program focuses on several key areas of human capital support for women impact entrepreneurs, including developing a strategic financial mind-set, speaking to inspire, and scaling social impact. Throughout the programme, we strive to highlight the social and environmental impact created by our fellows and bridge connections between women impact entrepreneurs and their supporters.
Criteria:
The program is open to women entrepreneurs from any country and sector, this award will highlight disruptive solutions built around unique, protected, or hard-to-reproduce technological or scientific advances that require heavy R&D, a long commercialization cycle, high capital intensity, technology risk, and complexity.
For more information please check the Link
Title: Routledge/Round Table Commonwealth Studentships Program 2020
Organization: The Association of Commonwealth Universities
Deadline: 31st July, 2020
About:
ACU is an international organisation dedicated to building a better world through higher education. The PhD studentships provide support for research projects on Commonwealth related themes. Two studentships are available each year, to the maximum value of GBP 5500 each.
Criteria:
The first studentship is open to registered PhD students from UK universities, although not necessarily UK citizens.

The second is open to registered PhD students from ACU member universities in Commonwealth counties other than the UK, and to Chevening and Commonwealth Scholarship alumni who are PhD students at any Commonwealth university outside the UK.
For more information please check the Link
For more fellowship opportunities visit NGOBOX
Tags
© Renalysis Consultants Pvt Ltd