Back to the Grant Listing
Post a Grant announcement
Advertise with us
Online store
Subscribe our Weekly Newsletter
More Grants
---------------------------------------------
Applications Invited for CIPHER Grant Programme 2020-2021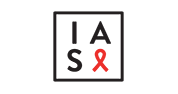 Organization: The International AIDS Society (IAS)
Apply By: 30 Oct 2020
Grant Amount: 75000 USD
About the Organization:
The International AIDS Society (IAS) leads collective action on every front of the global HIV response through its membership base, scientific authority and convening power. Founded in 1988, the IAS is the world's largest association of HIV professionals, with members in more than 170 countries. Working with its members, the IAS advocates and drives urgent action to reduce the impact of HIV. The IAS is also the steward of the world's most prestigious HIV conferences: the International AIDS Conference, the IAS Conference on HIV Science, and the HIV Research for Prevention Conference.
CIPHER Grant Programme
The CIPHER Grant Programme directly supports the development of early-stage investigators, awarding up to US$150,000 for up to two years to address research gaps in paediatric and adolescent HIV in resource-limited settings. This is a unique "stepping up" opportunity, designed to give investigators the experience they need to compete for larger funding. The grants are resulting in personal and career development, capacity building on the ground, and research that informs policies and programmes.
Since 2013, CIPHER Grantees have been addressing key clinical and operational research gaps in paediatric and adolescent HIV. They are doing this where it is needed the most, in low- and middle-income countries (LMICs); in fact, recognizing the importance of building research capacity, CIPHER awards approximately 80% of funds to applicants from LMICs. The intention is to attract early-stage investigators – from inside and outside the field of HIV research – to address critical research questions while providing a unique opportunity for professional development.
CIPHER has partnered with the World Health Organization to develop global research agendas on HIV testing, treatment and service delivery for paediatric and adolescent populations. CIPHER implements these global research priorities as a funder through its grant and fellowship programmes.
The 2020/2021 round will focus on service delivery for HIV and related co-infections for paediatric and adolescent populations in resource-limited settings, including research on:
The impact of the COVID-19 pandemic on HIV and related co-infections service delivery

Community interventions to improve outcomes along the HIV cascade.
Eligibility Criteria
Any individual with the skills, formal education and access to resources necessary to carry out the proposed research is welcome to submit an application to the CIPHER Grant Programme.
The applicant must be the principal investigator (PI) of the proposed project. The PI should work with a mentor, his/her institutional colleagues and partners to develop the research plan.
Eligibility criteria and mandatory supporting documents:
The PI must be an early-stage investigator, i.e., an individual who obtained her/his terminal research degree (e.g., PhD, MD, MBBS or equivalent) less than 10 years before the application deadline.

The PI must serve for the first time as primary PI. Primary PIs who have previously received a non-training research grant exceeding US$ 30,000 are not eligible.

The research project should demonstrate the potential to contribute to the optimization of HIV diagnosis, treatment and care for infants and children affected by HIV in resource limited settings by responding to identified research priorities (see Annex I).

Applications are encouraged from any country, however please note that approximately 80% of available funds in any given year will be awarded to applicants from (meaning holding a passport from) low- and middle-income countries (LMICs) according to the World Bank classification.

The PI must choose a mentor with relevant expertise in paediatric HIV research (mentor's contact details and a letter of commitment will be requested from all applicants; a mentorship plan will be requested only from shortlisted applicants who are invited to submit a Full Proposal).

The budget should reflect that at least 80% of the direct grant expenses will be spent in LMICs.

A letter of support from the applicant's institution is required, as well as a copy of the applicant's terminal research degree diploma.
Funding Information:
The nature and scope of the proposed research will vary from application to application, and therefore, it is anticipated that the size and duration of each award will also vary. Awards will be funded for up to two years and for up to US$ 75,000 each per year (including direct research costs and applicable indirect costs). Second-year funding is contingent upon demonstration of satisfactory progress during year one. The CIPHER Grant Programme encourages collaborations between different study sites and institutions; at least 80% of the direct grant expenses have to be spent in LMICs.
For questions regarding the eligibility criteria, applicants are encouraged to read the frequently asked questions on the CIPHER website. For other questions, contact the programme administrator at cipher@iasociety.org.
Deadline: 30 October 2020, 18:00 CET
For more information please check the Link
Latest Online Store
Latest Tenders And EOIs
Latest News
© Renalysis Consultants Pvt Ltd