Back to the Grant Listing
Post a Grant announcement
Advertise with us
Online store
Subscribe our Weekly Newsletter
More Grants
---------------------------------------------
Applications Invited for Clinical academic research partnerships: 2021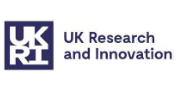 Organization: UK Research and Innovation
Apply By: 18 Nov 2021
Grant Amount: 5000000 Pound
About the Organization
Launched in April 2018, UKRI is a non-departmental public body sponsored by the Department for Business, Energy and Industrial Strategy (BEIS).
Our organisation brings together the seven disciplinary research councils, Research England, which is responsible for supporting research and knowledge exchange at higher education institutions in England, and the UK's innovation agency, Innovate UK.
About the Grant
Provides research-qualified healthcare professionals who are not research active to participate in collaborative highquality research partnerships with established leading biomedical and health researchers.
Protected time and funding to increase research skills and experience.
To enable the cross-seeding of perspectives, ideas and connections needed to underpin future translational biomedical and health research.
Funding Available
Duration: 1 – 3 years

Salary: 20-50% of the applicant's salary to support protected research time

Costs to undertake the project
Who can apply
You can apply if you:
are a member of NHS staff, staff contracted to the NHS or working in the care or public health sectors. This includes, but is not limited to:
nurses

midwives

allied health professions

healthcare scientists

pharmacists

clinical psychologists

doctors

dentists

registered public health practitioners

others, in either primary care, secondary care, community care or public health
are working at consultant level or other senior role, for example Agenda for Change Band 7 or above
are working at a senior level with specialised knowledge and demonstrable capacity for professional independence and leadership
hold a PhD, MD or equivalent postgraduate qualification, for example three years' consolidated research time where you have been the intellectual drive behind a project and achieved strong outputs from your research experience
are not undertaking any substantive research activity.
Applicants will usually have limited or no research funding. We expect you will have less than one programmed activity (PA), four hours a week, of research time within your current job plan (contracted duties).
We welcome proposals from applicants with more than one research PA, but you should ensure that you articulate the added value of the award. For example, to support you in working in new environments or with new research partners.
How to Apply
You must apply using the Joint Electronic Submission system (Je-S).
We recommend you start your application early. You can save completed details in Je-S at any time and return to continue your application later.
When applying select 'New document', then:
council: MRC

doc type: standard proposal

scheme: research grant

call: CARP Nov 2021
You can find advice on completing your application in the Je-S handbook.
If you need further help, you can contact the Je-S helpdesk on 01793 444164 or by email JeSHelp@je-s.ukri.org.
Your host organisation will be able to provide advice and guidance on completing your application.
Before submitting a proposal, please ensure you have thoroughly read the guidance for applicants (PDF, 130KB).
Proposals which do not include the required components, or which are not formatted according to the guidance will not be considered.
Closing date
18 November 2021
For more information Please check the Link
Latest Online Store
Latest Tenders And EOIs
Latest News
© Renalysis Consultants Pvt Ltd