Back to the Grant Listing
Post a Grant announcement
Advertise with us
Online store
Subscribe our Weekly Newsletter
More Grants
---------------------------------------------
Applications Invited for Community-Led Monitoring (CLM) Activity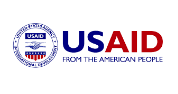 Organization: Agency for International Development India USAID
Apply By: 10 Jul 2022
Grant Amount: 2500000 USD
About the Organization
USAID leads international development and humanitarian efforts to save lives, reduce poverty, strengthen democratic governance and help people progress beyond assistance.
Our Mission: On behalf of the American people, we promote and demonstrate democratic values abroad, and advance a free, peaceful, and prosperous world. In support of America's foreign policy, the U.S. Agency for International Development leads the U.S. Government's international development and disaster assistance through partnerships and investments that save lives, reduce poverty, strengthen democratic governance, and help people emerge from humanitarian crises and progress beyond assistance.
About the Grant
The United States Agency for International Development (USAID/India) is seeking concept papers for a Fixed Amount Cooperative Agreement from qualified entities to implement the "Community Led Monitoring (CLM) Program." Eligibility for this award is restricted to "Local Entities Non-Governmental Organizations." Refer to Section C.1 of this NOFO for the complete definition of "Local Entity."
The goal of the Community-Led Monitoring (CLM) activity is to conduct systematic and routine monitoring of facility and community service delivery sites that receive US Government President's Emergency Plan for AIDS Relief (PEPFAR) investments and Government of India support and establish community-driven rapid feedback loops to improve health service delivery and outcomes.
To achieve the goal above, the activity will:
Develop a shared understanding of the enablers and barriers to HIV prevention, testing, treatment adherence and retention in a manner that is productive, collaborative, respectful, and solutions-oriented

Demonstrate sustainable and scalable models of quality improvement (QI) protocols in HIV prevention and treatment services addressing the critical capacity and delivery gaps.

Facilitate a community-led approach to assessing the quality of services received and the satisfaction level of clients/beneficiaries with these services

Create pathways for translating assessment findings into a follow-up action plan

Deploy this action plan to encourage health service providers to continually improve the quality of their services through quarterly reviews and assessments.
Eligibility
This funding opportunity is restricted to the local non-governmental entities, who are eligible to submit an application.
A local entity means an individual, a corporation, a nonprofit organization, or another body of persons that—
Is legally organized under the laws of; and

Has as its principal place of business or operations in; and

Is majority owned by individuals who are citizens or lawful permanent residents of; and

Is managed by a governing body the majority of who are citizens or lawful permanent residents of a country receiving assistance.
For purposes of this section, "majority owned" and "managed by" include, without limitation, beneficiary interests and the power, either directly or indirectly, whether exercised or exercisable, to control the election, appointment, or tenure of the organization's managers or a majority of the organization's governing body by any means.
These eligibility requirements apply to both the principal applicant and to any sub-awardee.
USAID welcomes applications from organizations that have not previously received financial assistance from USAID. Faith-based organizations are eligible to apply for federal financial assistance on the same basis as any other organization and are subject to the protections and requirements of Federal law.
How to Apply
Applicants are expected to review, understand, and comply with all aspects of this NOFO. Applicants must ensure the necessary documents are complete and received by USAID on time. All submissions received by the stated deadlines in the NOFO will be reviewed in accordance with the review criteria contained in Section E of this NOFO. Failure to comply with the submission instructions may result in an application being considered non-responsive and will not be reviewed.
Submissions must be in electronic format. Applicants' authorized representatives are to sign their names on the cover pages of their submissions, as well as in any required certifications. For a submission to be considered timely, the electronic transmission must be submitted by email to indiarco@usaid.gov, with a copy to mgulati@usaid.gov and received by the USAID/India internet server no later than the date and time indicated on the cover sheet of this NOFO.
This NOFO will use a two-phase merit review process of application selection. Phase 1 is the submission and review of a written concept paper for an initial competitive review. All concept papers received during Phase 1 will be evaluated by USAID for responsiveness to the evaluation criteria outlined in Section E.
During Phase 2, after the concept papers are evaluated, successful applicants may be invited to continue the co-creation and collaboration process to identify and develop Milestones, and further develop any specific activities, as necessary, to achieve activity objectives. USAID intends to identify one (1) Applicant invite more than one Applicant to continue co-creation and collaboration processas the most likely successful applicant to continue any cocreation after the evaluation based on Phase 1 submissions, but USAID reserves the right to
Deadline
July 10, 2022; 2:00 p.m. India Local Time
For more information please check the Link
Latest Online Store
Latest Tenders And EOIs
Latest News
© Renalysis Consultants Pvt Ltd