Back to the Grant Listing
Post a Grant announcement
Advertise with us
Online store
Subscribe our Weekly Newsletter
More Grants
---------------------------------------------
Applications Invited for DRL Internet Freedom Annual Program Statement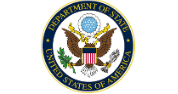 Organization: U.S. Department of State, Bureau of Democracy Human Rights and Labor
Apply By: 15 Nov 2021
Grant Amount: 3000000 USD
About the Organization
The Bureau of Democracy, Human Rights, and Labor was created in 1977 to help advance individual liberty and democratic freedoms around the world. It addresses the fundamental freedoms set forth in the founding documents of the United States and the complementary articles of the Universal Declaration of Human Rights and other global and regional commitments. The United States supports the aspirations of those persons who long to live in freedom and under democratic governments as a means of combating terrorism and the spread of authoritarianism and advancing a free, peaceful, and prosperous world on behalf of the American people.
The Department uses a wide range of tools to advance freedom and democracy, including bilateral diplomacy, multilateral engagement, foreign assistance, reporting and public outreach, and economic sanctions. The United States works with democratic partners, international and regional organizations, non-governmental organizations, and engaged citizens to support the aspirations of those seeking freedom.
About the Grant
The Bureau of Democracy, Human Rights and Labor (DRL) announces a Request for Statements of Interest (RSOI) from organizations interested in submitting Statements of Interest (SOI) for programs that support the policy objective to support Internet Freedom. In support of the U.S. International Strategy for Cyberspace, DRL's goal is to protect the open, interoperable, secure, and reliable Internet by promoting fundamental freedoms, human rights, and the free flow of information online through integrated support to civil society for technology, digital safety, policy and advocacy, and applied research programs. DRL invites organizations interested in potential funding to submit SOI applications outlining program concepts that reflect this goal.
SOIs focused globally or focused on any region will be considered. Applications should prioritize work in Internet-repressive environments. SOIs regarding technology development should have clear regional human rights use-cases and deployment strategies for the target region(s). SOIs focused on digital safety, advocacy, and research should also have region- or population-specific goals and priorities that are informed by clear field knowledge and expertise.
SOIs must address one or more of the Internet Freedom Funding Themes: technology, digital safety, policy and advocacy, and applied research.
How to Apply
The submission of a SOI is the first step in a two-part process. Applicants must first submit a SOI, which is a concise, 3-page concept note designed to clearly communicate a program idea and its objectives before the development of a full proposal application. The purpose of the SOI process is to allow applicants the opportunity to submit program ideas for DRL to evaluate prior to requiring the development of full proposal applications. Upon review of eligible SOIs, DRL will invite selected applicants to expand their ideas into full proposal applications.
Eligibility
Eligibility Information Organizations submitting SOIs must meet the following criteria:
• Be a U.S.- or foreign-based non-profit/non-governmental organization (NGO), or a public international organization; or
• Be a private, public, or state institution of higher education; or
• Be a for-profit organization or business (noting there are restrictions on payment of fees and/or profits under grants and cooperative agreements, including those outlined in 48 CFR 30, "Cost Accounting Standards Administration", and 48 CFR 31, "Contract Cost Principles and Procedures"); and
• Have existing, or the capacity to develop, active partnerships with thematic or in-country partners, entities, and relevant stakeholders including private sector partner and NGOs; and
• Have demonstrable experience administering successful and preferably similar programs. DRL reserves the right to request additional background information on organizations that do not have previous experience administering federal awards. These applicants may be subject to limited funding on a pilot basis.
Deadline
There will be two deadlines for submission of SOIs – November 15, 2021 and March 11, 2022. An organization may submit no more than two (2) SOIs per deadline. SOIs that request less than $500,000 or more than $3,000,000 may be deemed technically ineligible.
For more information please check the link
Latest Online Store
Latest Tenders And EOIs
Latest News
© Renalysis Consultants Pvt Ltd