Back to the Grant Listing
Post a Grant announcement
Advertise with us
Online store
Subscribe our Weekly Newsletter
More Grants
---------------------------------------------
Applications Invited for Global Equality Fund LGBTQI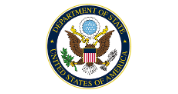 Organization: Bureau of Democracy Human Rights and Labor
Apply By: 04 Mar 2022
Grant Amount: 1000000 USD
About the Organization
The Bureau of Democracy, Human Rights, and Labor was created in 1977 to help advance individual liberty and democratic freedoms around the world. It addresses the fundamental freedoms set forth in the founding documents of the United States and the complementary articles of the Universal Declaration of Human Rights and other global and regional commitments. The United States supports the aspirations of those persons who long to live in freedom and under democratic governments as a means of combating terrorism and the spread of authoritarianism and advancing a free, peaceful, and prosperous world on behalf of the American people.
The Department uses a wide range of tools to advance freedom and democracy, including bilateral diplomacy, multilateral engagement, foreign assistance, reporting and public outreach, and economic sanctions. The United States works with democratic partners, international and regional organizations, non-governmental organizations, and engaged citizens to support the aspirations of those seeking freedom.
About the Grant
The U.S. Department of State, Bureau of Democracy, Human Rights and Labor (DRL) invites civil society organizations (CSOs) to submit applications for projects that provide lesbian, gay, bisexual, transgender, queer, and intersex (LGBTQI+) communities with the tools to empower local movements and communities, prevent, mitigate, and recover from violence, discrimination, stigma, and human rights abuses, promote full social inclusion, or address critical issues of justice. Projects should be focused on one or more of the following regions: West Africa, Central Africa, the Middle East and North Africa, South and Central Asia, and East Asia. We intend for projects to be led by, or have strong support from and participation by, LGBTQI+ organizations and communities.
Eligibility
Eligible Applicants:
Others (see text field entitled "Additional Information on Eligibility" for clarification)
Additional Information on Eligibility:
DRL welcomes applications from U.S. based and foreign based non profit organizations/nongovernment organizations (NGO) and public international organizations; private, public, or state institutions of higher education; and for profit organizations or businesses. DRL's preference is to work with non profit entities; however, there may be some occasions when a for profit entity is best suited.
Deadline
Mar 04, 2022
For more information please check the Link
Latest Online Store
Latest Tenders And EOIs
Latest News
© Renalysis Consultants Pvt Ltd