Back to the Grant Listing
Post a Grant announcement
Advertise with us
Online store
Subscribe our Weekly Newsletter
More Grants
---------------------------------------------
Applications Invited for Grants for Strengthening Civil Society in Developing Countries - Norwegian Organizations 2022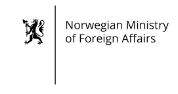 Organization: Norwegian Ministry of Foreign Affairs and Norad
Apply By: 01 Oct 2021
About the Organization
Norad is the Norwegian Agency for Development Cooperation. We do the quality-assurance of Norwegian Development Cooperation.
The Agency is a directorate under the Norwegian Ministry of Foreign Affairs. In matters regarding Norway's International Climate and Forest Initiative (NICFI), Norad reports to the Norwegian Ministry of Climate and Environment.
About the Grant
The scheme for strengthening civil society in developing countries shall contribute to the achievement of goals in priority thematic areas that are at all times stated in the state budget and the Storting's consideration of this. Priority areas are specified in Storting Proposition 1S for the relevant year, chapter item 170.70 Civil society.
The scheme is application-based. Applications are processed and approved in accordance with the guidelines and criteria specified in this call.
The announcement is competition-based. Applications are assessed and weighted in relation to other applications received.
No one is entitled to a subsidy from this scheme. This applies even if all formal and material conditions for the award of grants have been met.
The aim of the scheme is:
Civil society in developing countries has a better ability and capacity to promote: human rights, democracy, gender equality, environment, climate, agriculture, food security, vulnerable groups and inclusive growth.
Priorities:
Strengthening civil society in line with Norad's principles for support for civil society, including a partnership model where resources and influence are transferred to locally based partner organizations

Support for civil society shall contribute to vulnerable societies gaining more resilience to meet the health, social, political and economic consequences of covid-19.

The work for a stronger civil society will strengthen respect for human rights, including women's rights, gender equality and democracy. This is particularly important in light of the fact that human rights and the work for equality are under pressure in many places and that organizations and human rights defenders experience limited room for maneuver, persecution and violence. The same applies to the work to fight against corruption and for the rule of law and good governance.

The grant will promote the fight against all discrimination, including hate speech and anti-Semitism.

Work for climate adaptation and increased food security will be a priority.

Education, with special emphasis on children and young people in conflict areas, is a priority. Support for education is assumed to be maintained at a high level, in line with previous earmarking of NOK 450 million annually.

Priority will be given to the goal that no one should be left out and the work to strengthen the rights of marginalized groups such as people with disabilities, sexual minorities, and religious and philosophical minorities.

Strengthened health services for marginalized groups will continue to be a high priority, with particular emphasis on sexual and reproductive health and rights.

In addition to these main priorities, emphasis is still placed on sustainable management of natural resources, transparency of capital flows and increased tax revenues, together with inclusive economic growth through job creation.

Cooperation with the private sector is encouraged where this can contribute to better results and a more catalytic use of development assistance funds.
Criteria for goal achievement
The following indicators are used by Norad to shed light on the scheme's goal achievement as a whole:
How many and which local civil society actors (NGOs, CSOs, independent media, religious communities, trade unions, sports organizations) in how many countries are reached through the scheme.

How many of the local civil society actors are reached who have strengthened their capacity and ability to exercise their role as civil society actors.
The applicant's performance measurement system must facilitate the reporting of its contribution to the above indicators.
Who Can Apply
Potential grant recipients:
Norwegian civil society actors such as voluntary organizations, trade unions, independent media, religious communities and sports organizations.
Applicant Criteria
Applicants must document that the following criteria are met:
Applicant must be a legal entity. Accurate and comprehensive information about the form of organization must be provided.
• Applicants must have their own articles of association and a responsible board. The board must be administratively separated from the company's daily operations to ensure the board's independent control function.
• The applicant must have the necessary professional and administrative competence to implement the measure. Results of previous efforts in the scheme's scope are relevant.
• The applicant must show good insight into the issues and have set clear and feasible goals for the measure.
• The applicant must have established a good collaboration with, or even be, a civil society actor in the country where the initiative is to be implemented. Any local partners must represent target groups and driving forces in the country in which the measure is to be implemented. Local or central authorities may in some cases be local partners. Information about partners must be provided. Individuals cannot be a local partner.
• The applicant must confirm that ethical guidelines have been prepared for the company. The ethical guidelines must, as a minimum, meet the requirements in the guide for the preparation of ethical guidelines for Norad's grant recipients.
• The applicant must confirm that sufficient safety assessments have been made for their own employees when staying abroad, and that the necessary measures have been implemented for, for example, training, own guidelines, insurance and equipment.
• Applicants must document that they have free funds and / or income in addition to public funding.
Norad will always assess the applicant's competence, as well as professional and administrative capacity. For applicants who have previously received grants from Norad, experience from previous awards, including reporting, financial management and achievement of results, is included in the assessment.
If the applicant is a local team or a subdivision of an organization, the application must be sent from the main organization.
Requirements for Application
The application must be submitted digitally through the Grant Portal

Only one application per applicant

Previous accounts must document that it is probable that the applicant can meet the deductible requirement

All relevant documentation must be uploaded.
Mandatory attachments:
Performance framework

Budget

Risk assessment

Audited 2020 accounts for the applicant organization, including audit report and Management Letter where this has been prepared by the auditor

Documentation in organizational form

Example of agreement with local partner (if applicable)
For more information please check the link
Latest Online Store
Latest Tenders And EOIs
Latest News
© Renalysis Consultants Pvt Ltd