Back to the Grant Listing
Post a Grant announcement
Advertise with us
Online store
Subscribe our Weekly Newsletter
More Grants
---------------------------------------------
Applications Invited for Hanns-Seidel-Stiftung India (HSS) Grant for projects of development cooperation in India and South Asia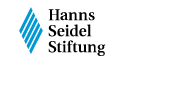 Organization: Hanns-Seidel-Stiftung India (HSS)
Apply By: 15 Dec 2022
About the Organization
The Hanns Seidel Foundation, founded in 1967, is a German political foundation, close to the Christian Social Union (CSU), providing political education "in the Service of Democracy, Peace and Development" in Germany and abroad. It has been working for more than 40 years in the field of development cooperation and is currently taking an active part in 80 projects in 60 countries worldwide.
In India, the Foundation started its work in the year 1996. In our work, we follow the principles of Hanns Seidel Foundation, by supporting India's federal-democratic structures, its safety architecture, promoting regional dialogue and improving communal water management system. We strengthen human capacities, taking into account the social, political, cultural and economic conditions of the country.
About the Grant
This is a call for proposals by Hanns-Seidel-Stiftung India for projects of development cooperation in India and South Asia for a maximum period of three years from 2024 to 2026.
Hanns-Seidel-Stiftung India (HSS) is a German foundation engaged in political development cooperation, supporting projects aimed at achieving policy level impact. HSS works at the local, national and international level in India.
Areas of work
Promoting effective federal governance
Resource / Water federalism

Cooperative federalism between sub-national entities

Effective local governance and decentralised service delivery, improved decentralised structures

Good Governance, Strengthening participation in governance structures

Scientific discourse on federalism in South Asia / India / globally

Effective inter-state and centre-state relations
Fostering Regional and International Cooperation
Political exchange

Cooperative Disaster Risk Reduction, regional water cooperation

Strengthening dialogue exchange between India and South Asia/ Southeast Asia

EU-India relations and Germany-India relations

Cooperation between South Asia and Europe

Training and cooperation of administration

Youth engagement in politics
Access to Justice
Police Cooperation, citizen-friendly policing

Witness protection

Legal empowerment

Equitable access to justice & rights

Mental health and wellbeing for police officers

Effective implementation of environmental laws
Enhancing Climate Action
Integrated Water Resources Management

Sustainable agriculture / waste / water management

Urban sustainability

Expansion of renewable energies

Reducing pollution, improved government response to Climate Change
This call for proposals is not limited to the abovementioned topics. The Foundation welcomes applications from other areas as well, such as digital literacy, peace-building, economic cooperation and political development.
Supported types of activity
No type of activity or format is excluded; combinations are welcome. The following list gives examples of formats HSS has funded in the past. The inclusion of modern formats is encouraged.
Workshops, trainings or other capacity-building activities

Round table discussions, conferences, online seminars et al.

Printed or digital information material (newsletters/blogs/vlogs, podcasts, movies, comics, flyers, plays)

Competitions, gamification, interactive plays, mock assemblies

Studies, scientific publications

Social enterprise concepts

Software, apps, websites, exchange / learning platforms
How to Apply
Please follow the proposed format and do not exceed 4 pages. Any graphics or presentations to illustrate your project's theory of change/ impact may be attached separately. Proposals not following the format cannot be considered. The format can be found here:
Please focus on the idea, keeping a cost-efficient realization and FCRA requirements in mind. After your proposal has been shortlisted, we will ask you to draft a detailed budget.
Smaller budgets can increase the chance of acceptance. Flat institutional fees cannot be borne by HSS.
Submission Deadline: December 15, 2022
For more information please check the Link
Latest Online Store
Latest Tenders And EOIs
Latest News
© Renalysis Consultants Pvt Ltd