Back to the Grant Listing
Post a Grant announcement
Advertise with us
Online store
Subscribe our Weekly Newsletter
More Grants
---------------------------------------------
Applications Invited for IDEAL Applied Research Award 2020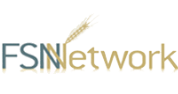 Organization: Food Security and Nutrition Network
Apply By: 16 Oct 2020
Grant Amount: 300000 USD
About the Organization:
Food Security and Nutrition Network (FSN Network) are an open community of food security and nutrition implementers seeking to create opportunities to share information, shape agendas, understand and influence donor priorities, build consensus on promising practices, and widely diffuse technical knowledge.
The Implementer-Led Design, Evidence, Analysis and Learning (IDEAL) activity, funded by the USAID Office of Food for Peace (FFP), works to support the United States Government's goal of improving food and nutrition security among the world's most vulnerable households and communities.
IDEAL Applied Research Award
They are inviting organizations engaged in emergency and development food and nutrition security programming to apply for an AR. Research funded by this RFA will advance knowledge and address knowledge gaps around strategic integration (sequencing, layering, and integration) as described in the Food Assistance and Food Security Programmatic Learning Agenda.
In order to be considered for an ARA, all applicants must submit an application before the published deadline. Only one application will be accepted from each implementing organization or federation. All ARAs must be implemented as partnerships between a food and nutrition security implementing organization and an established research team from a Higher Education Institution or other research institution.
Who is eligible to apply?
This RFA requires a partnership between a food and nutrition security program implementer (e.g., a non-governmental organization, civil society, or private sector company) and an established research team from a Higher Education Institution (HEI) or research institution.
The following are not eligible to apply for grants under this RFA:
Members of the IDEAL consortium: Save the Children, the Kaizen Company, Mercy Corps, and TANGO International including their respective country offices and federation members;

Individuals and/or sole proprietorships;

Government entities, including ministries;

Multilateral organizations; or

Firms operating as commercial companies or other organizations (including non-profit and non-governmental organizations) that are wholly or partially owned by foreign governments or agencies

Full details on applicant eligibility can be found in Section C of the RFA.
Grant: IDEAL will award up to five ARAs, each with a maximum value of $300,000 US dollars and a period of up to 24 months.
Questions may be submitted to IDEAL_Research@savechildren.org until August 31, 2020, 5 PM ET.
Deadline: 5:00 PM ET, October 16, 2020
For more information please check the Link
Latest Online Store
Latest Tenders And EOIs
Latest News
© Renalysis Consultants Pvt Ltd