Back to the Grant Listing
Post a Grant announcement
Advertise with us
Online store
Subscribe our Weekly Newsletter
More Grants
---------------------------------------------
Applications Invited for IFA-PARI Creative Grant 2020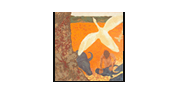 Organization: India Foundation for the Arts (IFA)
Apply By: 30 Sep 2020
Grant Amount: 200000 INR
About the IFA:
India Foundation for the Arts (IFA) is an independent, national, not-for-profit, grantmaking organisation based in Bangalore that supports practice, research and education in the arts and culture in India. Set up as a Public Charitable Trust in 1993, they started making grants in 1995. IFA is recognised as a pioneering independent funding organisation in the country and in the international arena. We participate in, debate, discuss and argue the vital need for support for the arts and culture and its essential role in human lives, at forums across the world.
About PARI:
The People's Archive of Rural India (PARI) is both a living journal and an online archive to record and bring to national focus the labour, livelihoods, languages, art, crafts, histories and cultures of rural Indians. They capture these many worlds through video, still photo, audio and text articles. PARI will soon be the biggest rural knowledge repository of its kind anywhere.
IFA-PARI Creative Grant
To support arts practitioners across disciplines to engage with the online platform of the People's Archive of Rural India (PARI) and contribute to the themes and stories there, in innovative, engaging and original ways. As PARI's focus is on marginalised communities that otherwise get no mention in mainstream media, proposals that help to bring the spotlight back on these communities will be given preference.
This could be by way of both enhancing the existing archival content or adding new material to it through illustrations, photographs, graphics, texts, digital art and music with accompanying text when required. The outcome of the grant could be short films, posters, graphics, illustrated stories, music, etc. It could even be designing for the ever-growing branches of the website.
Eligibility Criteria
India Foundation for the Arts (IFA) makes grants to individuals and organisations under its various programmes. The criteria for eligibility to apply under these programmes are as follows:
Only Indian nationals or persons living in India for more than five consecutive years

Organisations registered in India as a society, trust, foundation, association of persons, section 8B not-for-profit company or any other not-for-profit entity

Foreign nationals can be part of a team, but funds cannot pay for their expenses

Foreign nationals cannot be the Principal Investigator/Grantee in case a Grant made to a not-for-profit registered in India

Eligibility of PIO (Persons of Indian Origin) and OCI (Overseas Citizen of India) Card Holders will be decided on a case to case basis in accordance with the law as and when the need arises

Persons who have a past history of financial delinquency with IFA are not eligible

Persons who have failed to deposit at IFA agreed deliverables from an earlier IFA grant are not eligible

Persons who have previously received a letter from IFA disallowing them from applying in the future for any reason are not eligible

More than one individual can apply for a grant if they have a joint account. If they do not, then only one among them should apply with the others as collaborators
Application Process:
Your application must include:
A proposal briefly describing your intended project which should include your vision, approach, methodology, timeline and possible outcomes of the grant.

Detailed budget.

Your curriculum vitae with details of your portfolio/ projects you have worked on earlier. Please send us links and not attachments.
Financial assistance and other support:
You can request for support up to Rs 2,00,000/-.

You may budget for an honorarium of Rs 12,000/- per month subject to a limit of Rs 1,44,000/- for the entire duration of the grant. Please note that the total grant amount is inclusive of the honorarium.

Our funds will cover only project-related costs and activities and will not pay for infrastructure costs or equipment purchase.

Please ensure that each budget category pertains to a specific item of project-related expenditure.

Please budget for an accountant's fee of up to Rs 3,000/- only.
Key dates:
The deadline for receiving applications is September 30, 2020.

Interviews with shortlisted candidates are expected to take place in October 2020.

The grant will commence in November 2020 for a period of one year.
Please note, considering the current situation, we only accept applications via email.
Email your application or any queries to Suman Gopinath at suman@indiaifa.org.
For more information please check the Link
Latest Online Store
Latest Tenders And EOIs
Latest News
© Renalysis Consultants Pvt Ltd