Back to the Grant Listing
Post a Grant announcement
Advertise with us
Online store
Subscribe our Weekly Newsletter
More Grants
---------------------------------------------
Applications Invited for India-Portugal Joint Scientific Research & Technology Development Projects 2020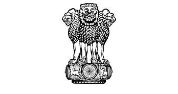 Organization: Department of Science & Technology (DST)
Apply By: 30 Jun 2020
Grant Amount: 100 Euro
About the Organization:
Department of Science & Technology (DST) was established in May 1971, with the objective of promoting new areas of Science & Technology and to play the role of a nodal department for organizing, coordinating and promoting S&T activities in the country. The Department of Science & Technology plays a pivotal role in promotion of science & technology in the country. The department has wide ranging activities ranging from promoting high end basic research and development of cutting edge technologies on one hand to service the technological requirements of the common man through development of appropriate skills and technologies on the other.
India-Portugal Joint Scientific Research & Technology Development Projects
Within the framework of the Memorandum of Understanding signed in 2019 between the Department of Science and Technology (DST) of the Ministry of Science and Technology of the Government of India, and the Foundation for Science and Technology (FCT) of the Ministry of Science, Technology and Higher Education of the Portuguese Republic, a call for joint scientific research and technological development projects is launched to provide financial support for joint research and innovation activities carried out by scientists from both parties.
The aim of this joint call is to support the development of scientific and technological cooperation between Indian and Portuguese researchers and to strengthen the scientific partnership between research groups from each party by establishing bilateral research networks, enhancing research cooperation and promoting the exchange of knowledge between Indian and Portuguese scientists.
DST and FCT invite Indian and Portuguese researchers to submit joint proposals for research, carried out by scientists from both parties. Qualifying scientific applicants from India and Portugal may receive research grants from DST and FCT, respectively, according to the applicable funding procedures and regulations.
Typology and Project Modality to Support
This call aims to support scientific research and technological development (SR&TD) Projects addressed to scientific questions or original and relevant concepts, with reference to international standards, which contribute significantly to the advancement of knowledge and which result in indicators of achievement of scientific production in the course of the project. Proposals are accepted in the following scientific domains:
Biotechnology,

Energy,

Environment,

Infrastructure Sustainability,

Climate Change,

Disaster Management

Marine Science & Technology.

"All projects related to S&T solutions against COVID-19/ Pandemic which falls under the above given subjects will be encouraged and considered".

Other areas could be added by mutual consent between the coordinating agencies.
Funding & Duration:
The projects will have a maximum duration of 36 months extendable, for a maximum of 12 months, in duly justified cases.

The maximum funding limit per project is EUR 100.000 from Portuguese side and funding for matching activities in Indian Rupees from the Indian side.
Eligibility:
Scientists/Faculty Members working in a regular capacity in recognized universities/deemed universities, academic institutes, and national research & development laboratories/ institutes can apply as Principal Investigator (PI). One CO-PI is mandatory to be part of the Indian team from the proposed project. However, the number of CO-PI may be more than one as per the rationale of project objectives and desired expertise.

The Indian PI should not be retiring during the proposed duration of the project.

The Indian scientists who are involved in any capacity in the implementation of two or more ongoing projects (not expected to be completed by December 2020), is supported by the international division of DST are not eligible to be a member of the research team.

The proposal should include research partners as PI and CO-PI from Portugal research institutes/ universities with clear demarcation of objectives to be carried out by both research teams.

In order to qualify for such funding, investigators are required to have a concrete and sound research proposal targeting the interest of both nations on any of the above-mentioned research areas.
Submission of Applications
For the Indian side -
Indian applicants must submit online proposals to DST through the e-application system provided at www.onlinedst.gov.in on or before the closing date i.e. June 30 2020 (17h00 Lisbon time) with a copy to sharma.jyoti@nic.in. The following documents need to be uploaded with the project.
Description of available research resources, including short CV's of research team members and inventory of relevant equipment.

Certificate for Conflict of interest (Indian PI, available on www.onlinedst.gov.in)

Letter of Agreement for all kinds of cooperation, signed by all PIs and duly forwarded by the Head of the host institutes

Declaration from the Indian PI about ongoing projects under the International Division of DST
For more information please check the Link
Latest Online Store
Latest Tenders And EOIs
Latest News
© Renalysis Consultants Pvt Ltd