Back to the Grant Listing
Post a Grant announcement
Advertise with us
Online store
Subscribe our Weekly Newsletter
More Grants
---------------------------------------------
Applications Invited for Partnerships – Digital and Media Literacy Interventions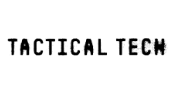 Organization: Tactical Tech
Apply By: 31 Jan 2023
Grant Amount: 3500 Euro
About the Organization
Tactical Tech is an international NGO that engages with citizens and civil-society organizations to explore and mitigate the impacts of technology on society. We have a series of projects—The Data Detox Kit, The Glass Room, What the Future Wants, and the Digital Enquirer Kit—that aim to increase digital and media literacy among various audiences (including but not limited to: civil society, community hubs, institutes, educators, librarians, young people).
About the Grant
Over the course of the past decade we have been collaborating with partners to host events, adapt materials, co-create, translate resources (and much more!) in the frame of these projects—and now we are seeking partners again! If you apply to this call, you can include elements and goals related to one or more of these projects in your partnership idea:
The DATA DETOX KIT is a set of step-by-step guides that helps people reflect upon their interactions with technology, and learn how to gain more control over their data privacy, security and find balance with their well-being. There are also numerous online and in-person WORKSHOP materials based on the guides.
THE GLASS ROOM is an interactive exhibition that is generating a global conversation about data and privacy. It comes in various formats – from large-scale exhibitions in major cities to a PORTABLE VERSION that can be set up by anyone, anywhere in the world. It includes a variety of resources: posters, digital apps, animations and more.
WHAT THE FUTURE WANTS is Tactical Tech's youth initiative which engages young people, parents and educators with the biggest questions facing our digital environment now and in the future, using critical thinking skills and data literacy knowledge to set the agenda for a positive and participatory digital future. You can find the WHAT THE FUTURE WANTS INTERACTIVE YOUTH EXHIBITION and DATA DETOX X YOUTH WORKBOOK online.
The DIGITAL ENQUIRER KIT is an e-learning course about media literacy, verification, and how to navigate the internet safely.
Partnership goals:
We would like to connect with partners, in order to help build their capacity and to further develop materials with their help and expertise. To do so, we are seeking partners who are interested in the following areas:
Run workshops (using our existing curricula, or by creating new curricula)

Train other trainers (e.g. educators, librarians, peer-to-peers) about critical digital literacy methods

Organize events (e.g. the Glass Room or What the Future Wants exhibitions)

Outreach/distribute existing materials

Feedback, input on, testing of existing materials

Create something new based on our resources (e.g. translation, adaptation, research, podcasts, videos, games, etc.)

Explore methods of co-creating materials (e.g. with young people)
Activities would need to take place between February and June 2023; final activity reports will be due no later than 15th June 2023.
What we can offer you:
The opportunity to help shape the projects.

Honorarium (possible between 250 EUR and up to 3500 EUR, depends on activities and availability of funds)

Promotion within our networks (approx. 6000 monthly newsletter subscribers, 49000 Twitter followers, and more across social media).

The chance to join a community of like-minded individuals.

A massive virtual library of resources and materials developed over the past 20 years that you can use for your own projects, including those which have not yet been released publicly.
Eligibility
In order to be eligible for this partnership call, individuals, organizations, or collectives must meet all of the below criteria:
Work on the broader topic of digital and media literacy.

Be currently working in at least one of the following regions: Sub-Saharan Africa (SSA), Latin America and the Caribbean (LAC), South-West Asia and North Africa (SWANA), Asia, the Pacific Islands, and Eastern Europe

Have access to an existing network of other local and/or national organizations and initiatives.

Be able to join online sessions with other partners (at the beginning, middle, and end of the partnership period).

Have the capacity to carry out these activities by June 2023.

Ability to report on activities by 15th June 2023.
How to Apply
If you are interested in applying, please click on the link below. Be as specific as possible with your concepts, and we'll contact successful applicants to take the conversation further in the next few weeks.
Application deadline: 31st January 2023; 23:59 CET.
Application link: https://lime.ttc.io/index.php/838461?lang=en
Once the deadline has passed, Tactical Tech will review all of the applications and select candidates for interviews. The interviews will take place in February 2023. Due to limited capacity, we are unable to respond to unsuccessful applicants.
For more information please check the Link
Latest Online Store
Latest Tenders And EOIs
Latest News
© Renalysis Consultants Pvt Ltd