Back to the Grant Listing
Post a Grant announcement
Advertise with us
Online store
Subscribe our Weekly Newsletter
More Grants
---------------------------------------------
Applications Invited for RSA Membership Research Grant Scheme (MeRSA)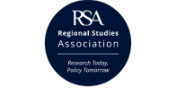 Organization: Regional Studies Association
Apply By: 04 Aug 2020
Grant Amount: 5000 Pound
About the Organization:
Regional Studies Association works with their international and interdisciplinary membership to facilitate the highest standards of theoretical development, empirical analysis and policy debate of issues at this sub-national scale, incorporating both the urban and rural and different conceptions of space such as city-regions and interstitial spaces.
RSA Membership Research Grant Scheme (MeRSA):
This grant aims to reward excellence and support outstanding individual researchers on a topic related to regional studies and regional science.
In offering the Membership Research Grant the Association seeks to raise the profile of regional research and its contribution if appropriate, to policy and practice. All applicants are required to set out how they will disseminate the results of their research not only through academic publishing but also to communities of policy and practice. Awards will be judged on the basis of the excellence of the research proposal and the ability of the applicant to communicate the results of the research broadly.
They are intended primarily to provide opportunities for scholars who have already published in the field of regional studies and/or regional science and who are currently individual members of the RSA. The value of the award is up to £5,000 (c. $6,300; c. €5,600). The award has a maximum time span of 18 months and reporting conditions apply. The full Terms and Conditions governing the grant are available in the MeRSA Handbook.
The RSA's aims are to:
Lead the regional research, policy and practice communities

Develop our members and support our community

Deliver high quality regional research

Influence policy debate and practice

Innovate in publishing

Acknowledge excellence in our field
Benefit: The value of the award is up to £5,000 (c. $6,300; c. €5,600).
Eligibility:
This award is open to RSA Individual members (excluding student, early career, retired/emeritus or corporate) and in any membership band – A, B, C or D at the time of application. Grant holders must remain members throughout the duration of the grant and its reporting period which ends 12 months after the acceptance of the research report and after the submission of an impact and outcomes report.

Members in any territorial band may apply for grant funding.

The MeRSA Research Grant will only be allocated to a single researcher. Co-authored or team applications are not eligible.

Applicants must be members of the Association and remain in membership throughout the period of the grant and reporting period. Recipients of this grant must be a member of the Regional Studies Association at the time of application and remain a member until the end of the reporting period and acceptance of the end of award report whichever is the latest.

Applications from corporate members are not eligible. For clarity, corporate members may not apply for this award either as organisations and nor may individuals as representatives of corporate members.
Application:
The Expression of Interest should include the following (see details in the handbook):
Applicant information details: title, name, surname, RSA membership number, postal address, telephone number, email, name of Higher Education Institution (HEI), details of previously awarded RSA Grants

Title of the research project

Timings of the research

Summary including details of research and the advances it is hoped that it will make (Max 500 words)

Brief overview of costs and budget

1-3-page CV
If you have any questions or need any help with the submission form, please send us an email to mersa@regionalstudies.org
Deadline: 4th August 2020
For more information please check the Link
Latest Online Store
Latest Tenders And EOIs
Latest News
© Renalysis Consultants Pvt Ltd