Back to the Grant Listing
Post a Grant announcement
Advertise with us
Online store
Subscribe our Weekly Newsletter
More Grants
---------------------------------------------
Applications Invited for Rainbow Dialogues: All In This Together Program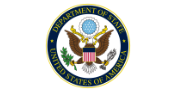 Organization: Department of State-U.S. Mission to India
Apply By: 31 Jul 2022
Grant Amount: 80000 USD
About the Organization:
The Embassy of the United States of America in New Delhi is the diplomatic mission of the United States of America in the Republic of India. The Embassy is headed by the U.S. Ambassador to India.
Rainbow Dialogues: All In This Together
The U.S. Mission to India is seeking applications for its program entitled "Rainbow Dialogues: All in This Together" which will create specific engagements in six key second tier cities across the consular district to create spaces where gender minority community members are "seen, accepted. and supported" by developing new allies and partners.
The project will connect the community with a broader audience of youth leaders, educators, law enforcement officers, medical workers, multinational companies, and other related professional sectors to address attitudes and behaviors.
A key outcome of the sustained discussions and workshops will be reducing discrimination, promoting understanding and acceptance, and advocating for employment opportunities for gender and sexual minority communities, that will be measured through pre-and post-surveys with a select audience sample, and follow up commitments from partner institutions and organizations.
Project Objectives
To build new alliances and strengthen existing ones across diverse sectors; by directly engaging 300 leaders and influencers and over 10,000 stakeholders representing higher education institutions, private enterprises, community organizations, and media outlets; through a series of 30+ engagements comprising storytelling workshops, campus conversations, social media campaigns, networking events, training workshops, and public and private engagements across six cities; in support of social acceptance, inclusion, and employment opportunities for gender and sexual minority communities; over a period of 18 months.
Project Goals: The project goal is to demonstrate a visible change in understanding and perceptions among the target audience, identify the tools and approaches that the community could adapt to push for perception change in India, and secure commitment from institutional partners to be inclusive in their approach.
Project Audiences
Project audience will include university leaders, government organizations, corporates, and health professionals.

The average audience will be from the middle-income group, will have completed university education, and has misinformed ideas about gender orientations or little exposure to the LGBTQI + community.

A key target section of the audience will be influencers and decision makers of educational institutions and the employment sector.
Eligibility Criteria
Not-for-profit organizations

Civil society/non-governmental organizations

Think tanks

Public and private educational institutions

Individuals

Public International Organizations and Governmental institutions

Organizations may sub-contract with other entities, but only one, non-profit, non-governmental entity can be the prime recipient of the award. When sub-contracting with other entities, the responsibilities of each entity must be clearly defined in the proposal.

Cost sharing is encouraged for this funding opportunity.

Pre-award costs are not an allowable expense for this funding opportunity
Funding:
Estimated Total Project Funding: USD 80,000

Estimated Award Ceiling (Maximum): USD 80,000

Estimated Award Floor (Minimum): USD 50,000

Length of Project Period: Not to exceed 18 months

Anticipated program start date: September 1, 2022
For more information please check the Link
Latest Online Store
Latest Tenders And EOIs
Latest News
© Renalysis Consultants Pvt Ltd