Back to the Grant Listing
Post a Grant announcement
Advertise with us
Online store
Subscribe our Weekly Newsletter
More Grants
---------------------------------------------
Applications Invited for Rufford Small Grants Programme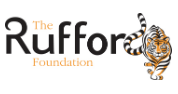 Organization: Rufford Foundation
Apply By: 30 Apr 2020
Grant Amount: 15000 Pound
About the Organization:
The Rufford Foundation is a charity established specifically for the development of Rufford Small Grants for Nature Conservation (RSGs). Since inception they have given in excess of 5000 grants in over 150 countries.
Rufford Small Grant:
The Rufford Foundation provides a staged funding process with five different types of grant. In sequence, these are:
1st Rufford Small Grant (up to £6,000).

2nd Rufford Small Grant (up to £6,000).

1st Booster Grant (up to £10,000).

2nd Booster Grant (up to £10,000).

Completion Grant (up to £15,000).
On receipt of a Completion Grant, applicants cannot apply for further funding. At this stage they expect the project they have funded to be financially stable and supported through larger-scale funders.
You can only make one funding application in any 12-month period. If your application is rejected, you will have to wait 12 months before you can make another one.
General Criteria:
For all grants there are general criteria.
Projects MUST have a nature conservation focus.

Applicants should be based in a developing country (those NOT considered by the International Monetary Fund as "Advanced Economies" and/or members of the European Union). Applicants can be based in a first world country but the project itself MUST be in a developing country. We will NOT consider projects from first world applicants unless the project is in a developing country where there is a clear lack of local conservation capacity. In this case the work would need to have a very significant local capacity building element and be a high conservation priority.

They generally fund people who are at the early stages of their conservation careers.

They focus on supporting MSc or PhD students (or equivalent) or those who have graduated from such studies in the past 3 years. We ONLY consider costs related to the fieldwork element of the study. We will consider other applicants that fit the General Criteria outlined here though we will NOT support undergraduate students studying for a BSc or equivalent.

Grants are designed to support small-scale or pilot projects, rather than providing a small amount of funding for a large-scale project. Ideally, we should be providing between 50 and 100% of the costs of the project. For projects where The Rufford Foundation is not the only funder, we will require evidence of support from the other sources.

Projects can focus on particular species or have a more general focus such as on a threatened habitat or a major issue like human-wildlife conflict or the need for community education. Our website gives you a good idea of the range of work we fund. We consider work on any species, provided it fulfils the IUCN Red List criteria outlined below.

For projects focusing on species, we will NOT consider work on those listed at a global level as Least Concern in the IUCN Red List of Threatened Species. Species listed in all other categories will be considered.

They will consider projects on species that do not appear on the IUCN Red List of Threatened Species because they have yet to be assessed but are thought to be threatened.

There are no restrictions on projects focusing on threatened habitats.
General Exclusions
The following types of projects will NOT be eligible for support.
Pure research with no obvious conservation benefit.

Expeditions, particularly where the applicant has to raise funds in order to participate.

Attending conferences or seminars.

Publishing books.
Changes to the programme due to the COVID-19 pandemic:
The Rufford Foundation is having to make changes to its grant-giving process in response to the major impact of the COVID-19 pandemic. We thus wish to make all applicants and grantees aware of the following:
The Foundation's London office is closed until further notice. For general enquiries about Rufford Small Grants, use the contact form in the Applications section of the website. For all other enquiries, you can use the form on Rufford.org.

The Rufford Foundation remains committed to providing small grants to nature conservation projects in the developing world. We will, however, be introducing changes to the grant-giving process for the duration of this pandemic.

Applications for 1st Rufford Small Grants will still be accepted and processed in the normal way. However, if a grant is approved, the funds will not be released until the pandemic is deemed to be over.

Applications for 2nd Rufford Small Grants, 1st Booster Grants, 2nd Booster Grants and Completion Grants will be accepted and processed in the normal way.

In the cases where a 2nd Rufford Small Grant, 1st Booster Grant, 2nd Booster Grant and Completion Grant is approved, we will contact the applicant in advance of the release of the funds to ensure there are no restrictions in place that might impact on the viability of the project. If there are restrictions in place, they will release the funds once any such restrictions have been lifted.

Grantees should contact the Foundation if there are delays in implementing their project due to the COVID-19 pandemic.
As the situation is developing rapidly, the Foundation may have to make further changes to the grant-giving process. These will be publicized on this website.
For more information please check the Link
Latest Online Store
Latest Tenders And EOIs
Latest News
© Renalysis Consultants Pvt Ltd