Back to the Grant Listing
Post a Grant announcement
Advertise with us
Online store
Subscribe our Weekly Newsletter
More Grants
---------------------------------------------
Applications Invited for Tobacco Control Grants Program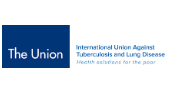 Organization: The Union
Apply By: 22 Aug 2022
Grant Amount: 250000 USD
About the Organization
The Bloomberg Initiative to Reduce Tobacco Use is helping cities and countries implement measures that are proven to reduce use and protect people from harm, including smoke-free public places, banning tobacco advertising, increasing tax on tobacco products, requiring graphic warnings on cigarette packaging, and mass-media public awareness campaigns. Currently, the initiative spans more than 110 low- and middle-income countries — including China and India, which together account for nearly 40% of the world's smokers.
About the Grant
The Tobacco Control Grants Program is an important component of the Bloomberg Initiative to Reduce Tobacco Use. The Grants Program is competitive and supports projects to develop and deliver high-impact, evidence-based tobacco control interventions aligned with the World Health Organization (WHO) recommendations, the WHO Framework Convention on Tobacco Control and the guidelines for its implementation. The Bloomberg Initiative to Reduce Tobacco Use Grants Program is jointly managed and run by The International Union Against Tuberculosis and Lung Disease (The Union) and the Campaign for Tobacco-Free Kids (CTFK).
Priority will be given to projects that lead to sustainable improvements in tobacco control laws, regulations, and policies at the national or sub-national level (e.g. provinces, states, cities.). Project proposals should focus on tobacco control policy priorities including (but not restricted to):
Tax and price measures.

Direct and indirect advertising bans (including promotion and sponsorship)

Establishment of smoke-free policies for public places and workplaces

Policies for graphic warning labels on tobacco products

FCTC Article 5.3 policy (this must be in association with strengthening MPOWER policies)
2022 Policy Focus –
Support effective tax and price measures for tobacco products

Support effective, comprehensive subnational and national policies that reduce bidi consumption

Advocate for FCTC-compliant COTPA amendment at the national level

Support effective, comprehensive, FCTC-compliant implementation of TAPS and/or smoke-free policies

Counter industry interference and/or support passage and implementation of Article 5.3*
Who can Apply
Governmental and non-governmental organizations based in eligible countries can apply for grants.
Governmental organizations include, but are not limited to, national Ministries, state/provincial authorities, city/municipal authorities and affiliate offices.

Non-governmental organizations (NGOs) with relevant advocacy experience aimed at changing or implementing policies including but not limited to civil society organizations, educational institutions (for example universities) and independent policy institutions ('think tanks').

Applicants must be recognized legal registered entities capable of entering into contractual arrangements, receiving foreign funds for the proposed activities and assuming legal and financial obligations.

NGO applicants cannot be the recipients of financial support from any tobacco product manufacturer or the parent, subsidiary or affiliate of a tobacco product manufacturer including PMI IMPACT and Foundation for a Smoke-free World. The grants program does not fund individuals.
How to Apply
We use an application system called 'Fluxx' to process project ideas. You will be required to have an account on Fluxx in order to submit an application, even if you have submitted an application to the Grants Program before.
If you have previously registered within Fluxx, you will not be required to re-register. Simply login with your username and password to submit your project idea application.
Please allow at least 2 working days before submitting your application to register as all registrations need to be reviewed and processed by our administrative staff. If you plan to submit an application and have not yet registered, we encourage you to start this registration process as early as possible. For further assistance, please review the "guidance" section below on how to register and/or submit an application through Fluxx.
Click here to submit a Project Idea via the online form
For more information please check the Link
Latest Online Store
Latest Tenders And EOIs
Latest News
© Renalysis Consultants Pvt Ltd