Back to the Grant Listing
Post a Grant announcement
Advertise with us
Online store
Subscribe our Weekly Newsletter
More Grants
---------------------------------------------
Applications Invited for U.S. Anticorruption Innovation Lab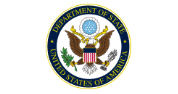 Organization: Department of State - Bureau of International Narcotics-Law Enforcement
Apply By: 02 Aug 2021
Grant Amount: 1000000 USD
About the Organization:
The Bureau of International Narcotics and Law Enforcement Affairs (INL) is an agency that reports to the Under Secretary for Civilian Security, Democracy, and Human Rights within the Department of State. Under the umbrella of its general mission of developing policies and programs to combat international narcotics and crime, INL plays an important role in the training of partner nation security forces.
U.S. Anticorruption Innovation Lab
The Bureau of International Narcotics and Law Enforcement Affairs of the U.S. Department of State announces an open competition for organizations to submit applications to partner with them to create the U.S. Anti-corruption Innovation Lab (USAIL), a hub to leverage public-private partnerships to support the innovative application of technology to combat corruption.
USAIL will advance the Administration's anti-corruption efforts by accelerating technological solutions to combat corruption world-wide. Leveraging technology will add to the arsenal of anticorruption tools that promote democracy and rule of law, and ensure public funds are used responsibly. Through this project, INL and the grantee will set up an innovation lab, which will engage diverse stakeholders in open collaboration for the purpose of tracking, devising, elaborating, and applying new and existing technological solutions to systemic challenges in preventing and detecting corruption, including but not limited to:
Enhancing transparency and accountability to deter corrupt actors; and

Improving methods to identify, trace, and disrupt the flow of illicit finances.
Defined problem sets will be devised over the course of the period of performance, based on criteria established by INL. Some potential examples (merely illustrative) include:
Linking legal entities to related individuals, identifying beneficial owners and reducing the opportunities for corrupt officials and corruption networks to use companies for illicit financial activities;

Identifying corrupt government and commercial activities and dark money flows related to: illegal mining, illegal logging, wildlife trafficking, and other misappropriation of public/national resources involving corrupt government officials; and

Using technology to implement anti-corruption safeguards/guardrails in pandemic and other emergency relief distribution, lending programs, and procurement.
Project Goals:
USAIL's goal is to prevent, deter, and combat corruption internationally by drawing upon public private partnerships to stimulate the innovative application of technology to address challenges.

Target countries or entities within those countries will receive a sustainable operational solution to a corruption problem set and become stakeholders in shaping the application of technology to their needs.

INL and grantee will work together to tackle at least one problem set in the first year of the program, and two to three in subsequent years.
Project Objectives:
Objective 1: Annually 1-3 novel, responsible, and sustainable technological solutions identified and operationalized to prevent, deter and combat corruption.

Objective 2: Solutions Disseminated Globally for Iterative Development
Funding:
Length of performance period: 24 months

Number of awards anticipated: 1 award

Award amounts: awards may range from a minimum of $750,000 to a maximum of $1,000,000

Total available funding: $1,000,000
Participants and Audiences:
INL and other USG stakeholders, foreign governments, subject matter experts, private sector, civil society, and international organization representatives.
Activities:
Activities may include, but are not limited to:
Create central repository, i.e., database or online marketplace, to house information and guidance regarding technological innovations developed through this program;

Deploy road map developed through Sub-Objective 1.3 for future end users to implement the technology;

Highlight the technologies that can prevent and combat corruption and socialize their adoption. These could take place as standalone events, or as part of international events, conventions, conferences, panel sessions, roadshows, trade shows, industry events, publications, social media, etc.;

Expand INL's network of tech vendors and raise awareness of INL's tech engagements to encourage continued efforts on combatting corruption; and/or

Establish channels for assistance requests and calls for input.
Eligibility Criteria:
The following organizations are eligible to apply:
U.S.-based non-profit/non-governmental organizations (NGOs);

U.S.-based educational institutions subject to section 501(c)(3) of the U.S. tax code;

Foreign-based non-profits/non-governmental organizations (NGOs);

Foreign-based educational institutions
Applicants must also meet the following requirements to be eligible to apply to this NOFO:
A reputable organization with extensive experience in conducting hackathons;

A reputable organization with experience developing public-private partnerships in an international context;

Experience with foreign governments (e.g. regulatory bodies).
For more information please check the Link
Latest Online Store
Latest Tenders And EOIs
Latest News
© Renalysis Consultants Pvt Ltd