Back to the Grant Listing
Post a Grant announcement
Advertise with us
Online store
Subscribe our Weekly Newsletter
More Grants
---------------------------------------------
Applications Invited for UNCDF - Capacity-Building Coursework on Future of Migrant Remittances and Financial Services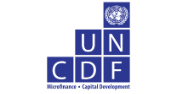 Organization: United Nations Capital Development Fund (UNCDF)
Apply By: 21 Aug 2020
Grant Amount: 250000 USD
Capacity-Building Coursework on Future of Migrant Remittances and Financial Services
About the Organization:
United Nations Capital Development Fund (UNCDF) The UN Capital Development Fund makes public and private finance work for the poor in the world's 47 least developed countries (LDCs). The original UNCDF mandate from the UN General Assembly (UNGA) is to "assist developing countries in the development of their economies by supplementing existing sources of capital assistance by means of grants and loans" Established by the General Assembly in 1966 and with headquarters in New York City, UNCDF is an autonomous UN organization affiliated with UNDP.
Scope of Work
As new technologies have emerged in recent decades, a disconnect has grown between the remittance services on the market, the policies that govern them, and the needs and behaviours of migrant populations, which has resulted in limited adoption of digital remittance channels. The opportunity to transition migrants from cash to digital methods for sending money home that are safer, more affordable and more easily tracked, remains largely unrealized. To bridge this gap, UNCDF is committed to working with stakeholders to promote discussion and learning around building enabling ecosystems, designing migrant-centric products and making evidence-based decisions.
UNCDF is seeking an organization to deliver mixed online, offline, and offsite courses on digital remittances and financial services for migrants and their families.
Participants
Two distinct groups of stakeholders in relevant organizations and sectors, such as (1) policymakers and regulators from central banks, financial regulatory authorities, telecommunications regulatory bodies and development partners; and (2) leaders from remittance providers, banks, mobile money providers, mobile network operators, financial intermediaries, and microfinance institutions.

Maximum 100 people will be trained in total (approximately 40–50 people in each course cohort).
Preferred course structure
One common module for all stakeholders and two specific modules, one for each of the two distinct groups of stakeholders described above.

Online component – Faculty-led lectures/modules should be held online with asynchronous online discussions and groupwork.

Offline component – After completing the online content, few participants will be selected to convene for an intensive in-person session of maximum two weeks during which participants, across the two groups – policymakers/regulators and private sector, to deepen their knowledge and engagement.

Online coursework and delivery to be available in English and French. Translation services to be provided for the online and offline component as required.
Teaching method
Mixed online, offline, and offsite courses.

Lectures with supplementary teaching materials such as readings, online discussions, group work and tutors.

Low tech options where possible to support slow internet speeds.
Eligibility Criteria
Only applications that meet the eligibility requirements and minimum criteria for the submission will be scored.
The applicant/ lead applicant must be a registered entity

The applicant or lead applicant must be an educational organization (commercial for profit firms, educational institutions, non-profit organizations, universities).

Applicants may apply only once under this RFA, whether independently or in a consortium.

Applicants may apply independently or in a consortium, provided that the consortium has a pre-established partnership prior to when this request for applications was issued.

The lead applicant must be a registered entity with at least one year of operations, and must have statutory accounts and audited financial statements for at least one operating year.

Applicants shall not have been the subject of bankruptcy, liquidation, judicial settlement, safeguarding, cessation of activity or any other similar situation resulting from a similar procedure.

Applicants and any of their staff or member of their board of directors shall not be included in the United Nations financial sanctions lists, particularly in the fight against the financing of terrorism and against attacks on international peace and security; and

Applicants shall have fullfilled all the obligations relating to the payment of social security contributions or obligations relating to the payment of taxes in accordance with legal provisions in force in the country of incorporation
Languages
Correspondence with UNCDF: English

Content delivery: English and French.
Duration: The project is expected to have a 28-month duration. Activities are expected to be terminated no later than 30th December 2022.
Funding: UNCDF contributions may range up to 250,000 USD
Inquiries to this request for applications may be submitted by email to uncdf.rfa@uncdf.org
Deadline: 21st August 2020 23:59 EAT.
For more information please check the Link
Latest Online Store
Latest Tenders And EOIs
Latest News
© Renalysis Consultants Pvt Ltd