Back to the Grant Listing
Post a Grant announcement
Advertise with us
Online store
Subscribe our Weekly Newsletter
More Grants
---------------------------------------------
Applications Invited for USAID's Support for Coalition for Disaster Resilient Infrastructure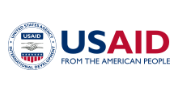 Organization: United States Agency for International Development (USAID)
Apply By: 29 Mar 2021
Grant Amount: 9200000 USD
About the Organization:
United States Agency for International Development (USAID) is an independent agency of the United States federal government that is primarily responsible for administering civilian foreign aid and development assistance. With a budget of over $27 billion, USAID is one of the largest official aid agencies in the world, and accounts for more than half of all U.S. foreign assistance—the highest in the world in absolute dollar terms. As an official component of U.S. foreign policy, USAID operates subject to the guidance of the President, Secretary of State, and the National Security Council.
USAID's Support for Coalition for Disaster Resilient Infrastructure
USAID is seeking applications for a Cooperative Agreement from qualified organizations to implement the Support to the Coalition for Disaster Resilient Infrastructure (CDRI) activity. Subject to the availability of funds, USAID anticipates making a single award as a result of this NOFO to the applicant who best satisfies the eligibility criteria
The overall vision of this activity is to strengthen the technical capacity of the CDRI Secretariat. More specifically, the activity will provide targeted technical assistance or other resources to the CDRI Secretariat to achieve, sustain and accelerate outcomes from the activities supported under the three strategic priority areas as identified in the CDRI work plan.
The three CDRI work plan priority areas include:
Provide technical support and build capacity to build back resilience, increase financing, strengthen governance, and carry out risk and resilience assessments;

Carry out research and knowledge management to develop learning from disasters, build decision support functions, develop standards and certifications, and promote innovations; and

Build advocacy and partnerships that would result in the organization of national and international workshops, reports and resilience challenges.
Eligibility Criteria:
Eligibility for this NOFO is not restricted. Organizations eligible to apply under this NOFO include, but are not necessarily limited to, U.S. and non-U.S. non-governmental organizations (NGOs), private voluntary organizations, public international organizations (PIOs), foundations, colleges and universities, civic groups, faith-based and community institutions, private businesses and associations, regional organizations, philanthropic organizations, and advocacy groups.

Pursuant to 2CFR 200.400(g), it is USAID policy not to award profit under assistance instruments such as Cooperative Agreements. While for-profit organizations may participate, pursuant to 2 CFR 700.13(a)(1), Prohibition against Profit, no profit will be paid to any for-profit entity receiving or administering Federal financial assistance as a recipient or subrecipient.

USAID welcomes organizations that have not previously received financial assistance from USAID to submit their applications.
Grant:
USAID intends to award one Cooperative Agreement pursuant to this notice of funding opportunity. Subject to funding availability and at the discretion of the Agency, USAID intends to provide $9,200,000 in total USAID funding over a five-year period.
Deadline: Mar 29, 2021
For more information please check the Link
Latest Online Store
Latest Tenders And EOIs
Latest News
© Renalysis Consultants Pvt Ltd