Back to the Grant Listing
Post a Grant announcement
Advertise with us
Online store
Subscribe our Weekly Newsletter
More Grants
---------------------------------------------
Applications Invited for the sixth round of Safe Abortion Action Fund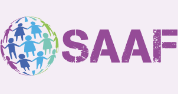 Organization: Safe Abortion Action Fund (SAAF)
Apply By: 20 Feb 2022
Grant Amount: 65000 USD
About the Organization
SAAF is the only international fund focused exclusively on the right to safe and legal abortion. We envision a world where women, girls and people with diverse gender identities have their human rights to abortion and bodily autonomy respected, protected and fulfilled. Through our funding and support we work to de-stigmatize abortion and to create opportunities for organisations working on abortion to connect with like-minded partners, with the goal of supporting a thriving intersectional movement to advance reproductive rights for all, especially communities which experience marginalisation.
SAAF was established in 2006 in part to meet the critical need for funding that arose upon the re-imposition of the 'Global Gag Rule' by US President George W Bush. We quickly became an important and unique funding mechanism – unequivocally focusing on de-stigmatizing and increasing access to safe legal abortion across the world and supporting organisations that serve people living in the most restrictive environments.
About the Grant
SAAF provides flexible, multi-year grants that can be used for specific projects or to support the work of organisations more generally. We can fund any work related to abortion, including service provision; political advocacy; behaviour change initiatives; public campaigns, and more.
We want to fund organisations that align with our values, and whose work aligns with our Theory of Change. We believe that social justice issues are connected, and that abortion access is intrinsically linked to gender, racial and ethnic equality, women's empowerment and participation in society, bodily autonomy and sexual freedom. We will prioritise proposals that address abortion not only as a public health issue but that also see abortion access within a human rights and gender transformative framework.
We support a broad range of organisations. You can (and should) apply for SAAF funding if:
Your organisation has never received an international grant before 2

Your organisation is new to abortion-related work

Your organisation is not legally registered

Your organisation is worried about publicity – we can provide funds anonymously
We particularly encourage applications from organisations working with or led by people who in their local context may face particularly high barriers to abortion access, such as:
Those who are economically marginalized or living in poverty

Indigenous populations

Internally displaced persons, refugees or migrants

Members of the LGBTI+ community

People living with disabilities

Racial or ethnic minorities (in the local context)

Sex workers

Young people

Members of any other community that in their local context face particularly high barriers to accessing safe abortion We are also particularly interested in supporting organisations in regions where we have historically received few applications (the Middle East, North Africa, Francophone West Africa, the Pacific, and the Caribbean).
Eligibility
Only organisations with an annual income (in 2021) of USD $1,500,000 or lower are eligible

Your organisation must be headquartered in an eligible country.

Being headquartered is more than just having a local registration. We only fund organisations which have their main operations in eligible countries and can define their own strategy, brand identity and governance fully independently from international organisations headquartered in the Global North.

We cannot fund organisations in other countries because most of SAAF's funds come from government donor agencies, whose funds can only be legally disbursed to organisations located in countries on the list of Official Development Assistance Recipients, published by the Development Assistance Committee of the Organisation for Economic Cooperation and Development (DAC-OECD).

If your organisation is not registered, you will need a registered organisation in an eligible country to act as your fiscal sponsor (see below for applying with a fiscal sponsor)

Regional organisations, and regional/national networks and consortia are eligible (see below for applying as a consortium)
We do not fund:
Individuals

Government departments and agencies

University departments

For-profit organisations

UN agencies

Branches, affiliates, or local offices of international organisations, even if registered in an eligible country (see above for the definition of headquartered in an eligible country)

Organisations headquartered in countries that are not on the list of eligible countries
Deadline
The deadline for submitting the concept note is Sunday 20 February 2022.
For more information please check the Link
Latest Online Store
Latest Tenders And EOIs
Latest News
© Renalysis Consultants Pvt Ltd