Back to the Grant Listing
Post a Grant announcement
Advertise with us
Online store
Subscribe our Weekly Newsletter
More Grants
---------------------------------------------
Applications invited for Enel Green Power Ennovation Challenge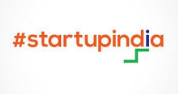 Organization: Startup India
Apply By: 28 Aug 2020
About Startup India
Startup India is an initiative of the Government of India. The campaign was first announced by Indian Prime Minister, Narendra Modi during his 15 August 2015 address from the Red Fort, in New Delhi. The action plan of this initiative is focussing on three areas: Simplification and Handholding
Enel Green Power was founded in December 2008 inside the Enel Group to develop and manage power generated from renewable resources worldwide.
The company is present in 27 countries across 5 continents and has over 1200 plants. It has around 46 GW of managed renewable capacity generated from a mix of resources, including wind, solar, hydroelectric and geothermal. Enel Green Power is playing a vital role in the energy transition, as it is one of the world's leading renewable energy companies. Its goal is to accompany the planet into a new era in which everyone has access to sustainable and decarbonized energy. Enel Green Power stands with India in its energy challenge; increasing the generation from renewable sources and adding value to the country's sustainable development goals.
Innovation will not only be the driver for global growth in the future but will also have a profound impact on providing potential solutions to some of the most challenging issues that the world currently facing such as climate change, environmental pollution, fossil fuel shortages, rising electricity costs, sustainable growth etc. Many startups in India are at the forefront of transformation by bringing novel business ideas in market to solve some of these key challenges in a cost-effective manner to bring affordable, reliable, clean and of quality power. These innovative solutions are ranging from effective use of renewable energy for enhancing quality of life to develop a sustainable low-cost energy solution. Enel Green Power India has partnered with Startup India (Invest India) for this Ennovation Challenge to scout for the startups.
Program Details
• Companies registered in India
• Commercially viable Proof of Concept
• Startups should be recognized by Department for Promotion of Industry and Internal Trade (DPIIT) under Ministry of Commerce and Industry, Govt. of India
• Entries must be the original work of entrants or applicants should have full rights of the original work. By submitting a business plan, you represent and warrant to the challenge that you have all right, title and/or interest in the business plan submitted and the information it contains are accurate and complete and that by submitting the document to the challenge you are not and will not be violating any contract or third party rights including any patent, copyright, trade secret, proprietary or confidential information, trademark, publicity or privacy right.
• Startup must disclose any funding already received or about to receive at the time of registration.
• Should address the problem statement and should have filled up all the fields of the application to reasonable satisfaction of Jury to be considered for evaluation.
• The employees of the companies of the Enel Group who are involved in the organization and management of the Challenge and all the people admitted to the Startup India back office, as well as their spouses or partners and their relatives are not eligible for participation in this Challenge.
The Judging Panel of the challenge reserves the right to disqualify any entry that in its judgment violates the letter or the spirit of the challenge guidelines, processes and rules of the challenge. The decisions of the Judging Panel are final and binding.
Incentives
Fiscal Incentives
Shortlisted startups will be invited to pitch in final virtual Event show-casing their product/ solutions. Winners will be awarded by jury.
1st Prize - INR 400000
2ndPrize - INR 250000
3rd Prize - INR 150000
Non-Fiscal Incentives
• Access to Enel Green Power mentors and Subject Matter Experts to all shortlisted startups.
• Opportunity for winning startups to carry-out a pilot project (paid) with Enel Green Power.
• Opportunity for market access to product / solution with Enel Green Power.
Startup will be evaluated by Enel Green Power about the eligibility for above Opportunities and decision of Enel Green Power will be final and binding
For more information please check the Link
Latest Online Store
Latest Tenders And EOIs
Latest News
© Renalysis Consultants Pvt Ltd