Back to the Grant Listing
Post a Grant announcement
Advertise with us
Online store
Subscribe our Weekly Newsletter
More Grants
---------------------------------------------
Applications invited for Extractives Global Programmatic Support (EGPS) Multi-Donor Trust Fund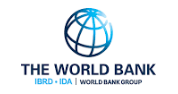 Organization: The World Bank
Apply By: 07 Aug 2020
Grant Amount: 300000 USD
About the World Bank:
The World Bank is an international financial institution that provides loans and grants to the governments of poorer countries for the purpose of pursuing capital projects. It comprises two institutions: the International Bank for Reconstruction and Development, and the International Development Association.
About the Call for Proposal:
Call for proposals: Emergency Relief Response for Artisanal Mining Communities Impacted by COVID-19
The Extractives Global Programmatic Support (EGPS) Trust has launched an emergency window to respond to on-going impacts from the COVID pandemic on artisanal and small-scale mining communities across the globe.
Through this call, EGPS aims to provide short-term and medium-term assistance to artisanal mining communities, and their associated value chains, to cope with COVID-19 related impacts. Activities will comprise but not be limited to the following categories: (i) economic; (ii) social; (iii) environmental; and (iv) health and safety. In addition, a small pool of funds is available for research.
In order to help as many ASM communities in need as possible, small grants will be looked upon favorably to ensure local and small organizations working in ASM have priority access to this emergency window. Women-led or women-majority organizations working in ASM areas are particularly encouraged to apply. Implementation readiness is looked upon favorably.
Grant Limits
· Small grants are under $50,000
· Medium grants are between $50,000 and $300,000.
We encourage you to apply and pass this announcement to others who might be interested.
· Call for proposal
· Proposal summary form
To receive a copy of the proposal form in Word, please reach out to: egps@worldbank.org with "Round 1: COVID and ASM Emergency Response Window" in the title.
Deadline
Submission should be made by Friday August 7th by 11:59pm ET and submitted to: egps@worldbank.org with "Round 1: COVID and ASM Emergency Response Window" in the title.
More information on the Extractives Global Programmatic Support (EGPS) Call for Proposals
EGPS finances both Recipient-Executed (RE) and Bank-Executed (BE) grants:
Recipient-Executed (RE) refers to all projects that produce a product that is to be owned by the recipient. Government institutions and eligible CSOs or non-governmental organizations (NGOs) can propose and implement these grants.
Bank-Executed grants (BE) are proposed and implemented by World Bank staff and tend to finance knowledge work or capacity building.
Please note the below selection criteria for EGPS grants:
In the first stage of the screening process, proposals are assessed based upon the following: they should be ready for implementation; demonstrate a clear demand and strong government ownership; show consistency with the relevant World Bank Country Partnership Framework and approval by the World Bank country management unit.
In the second stage of the screening process, proposals are assessed based upon the following: their ability to show measurable impact; their clear monitoring and evaluation of EGPS performance indicators and their strategic alignment with other World Bank work.
If a proposal is Bank-Executed, it must demonstrate a clearly defined audience and dissemination plan and have the potential to spark innovation and inform extractive industries reform measures.
If you wish to apply for an EGPS grant, please contact EGPS@worldbank.org for further information and instructions.
For more information please check the Link
Latest Online Store
Latest Tenders And EOIs
Latest News
© Renalysis Consultants Pvt Ltd