Back to the Grant Listing
Post a Grant announcement
Advertise with us
Online store
Subscribe our Weekly Newsletter
More Grants
---------------------------------------------
Call for Proposals for Advanced Hydrogen and Fuel Cell Programme 2021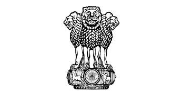 Organization: Department of Science & Technology (DST)
Apply By: 30 Jul 2021
Grant Amount: 100000000 INR
About the Organization:
Department of Science & Technology (DST) was established in May 1971, with the objective of promoting new areas of Science & Technology and to play the role of a nodal department for organizing, coordinating and promoting S&T activities in the country. The Department of Science & Technology plays a pivotal role in promotion of science & technology in the country.
Call for Proposals: Advanced Hydrogen and Fuel Cell Programme 2021
The Department of Science & Technology (DST) under its Advanced Hydrogen and Fuel cell Programme is promoting and supporting activities related to indigenous development of new and existing material in large quantities, catalysts, membrane, components for fuel cells, electrolysers, hydrogen storage materials, materials for type IV cylinders and prototypes for implementation of various applications of hydrogen and fuel cell in the country.
The objective is to address the several other challenges in the entire hydrogen pathway like:
Low cost green hydrogen production at a reasonable scale for wide-range and utilization in India to enable resiliency of the power generation and transportation sectors, while also aligning domestic industries, domestic competitiveness and job creation.

Catalyst poisoning in case of catalytic conversion for large scale hydrogen production.

Use of less expensive catalysts in case of green hydrogen production processes and for fuel cells.

Cost and energy penalty in hydrogen transport and the required infrastructure.

Cost of catalyst, membrane and components of fuel cell.

Blending and utilization of hydrogen with carbonaceous fuels to achieve reduction in emissions in medium term.

Decarbonisation of hard to abate sectors in longer term with the use of hydrogen.
Identified Areas:
Following areas have been identified and project proposals may be submitted for research development and demonstration needs for hydrogen and fuel cells:
Development of improved electrolysers at MW scale and their integration with renewables to demonstrate green hydrogen generation.

Demonstration of large scale, sustainable and cost-effective bio hydrogen production

High-density solid-state hydrogen storage material-based technologies for various applications including heating and cooling, thermal energy storage, compression, back- up power etc.

Demonstration of large-scale grid storage for integration of renewables.

Demonstration of liquid organic hydrides-based hydrogen transport including the synthesis and regeneration of LOHC.

Demonstration of suitability of novel materials including adsorbents based complex and chemical hydrides and their scalability for large scale hydrogen storage.

Improving the efficiency of the conversion processes.

Development of cost-effective carbon capture use and storage (CCUS) for reforming processes.

Material processing and new material development for hydrogen production through water electrolysis (Alkaline/acid/SOEC), photo-electrolysis, photo-catalysis etc.

Low cost separation and purification technologies for thermal production processes.

Increasing durability and lowering cost of fuel cells, alternatives to Proton Exchange membranes

Enable development of manufacturing technologies and processes of hydrogen and fuel cell components in parallel with technology development while fostering a strong domestic supplier base. Develop manufacturing techniques to reduce the cost of fuel cell stacks at high volume

Reduce the cost of manufacturing components and systems to produce and deliver hydrogen

Demonstration of cost effective and compact indigenous electrochemical stack (Fuel cells) of capacity 100kW or more with Protocols for testing PEMFC components and stack

Integration of Green hydrogen storage systems with fuel cells at a suitable level for power generation

High efficient power converters for all applications related to RE (PV/wind), electrolyser and fuel cells

Fabrication of indigenous Type IV tanks.

Development of materials for lightweight hydrogen cylinder – Includes development of lightweight composite materials for hydrogen storage which can resist embrittlement and flames.

Detailed studies on the requirements, technical barriers and economics for the introduction of hydrogen to the hard to abate sectors.

Development of policy frameworks and standards for deployment of hydrogen based technologies.

Demonstration of projects including the complete hydrogen pathways from production, storage, transport, utilization and refueling at a larger scale for e.g. around hundreds of kg of H2 with state of art technologies.
Eligibility:
The Project Proposal could be submitted for financial support though online mode only by Scientists/ Engineers/ Technologists working in Universities and other Academic institutions; R&D institutions/ laboratories having adequate infrastructure and facilities to carry out R&D work.

The PI(s) should have relevant experience as evident from previous prototype commercialization or development or practical experience in the chosen area/topic with field knowledge.
For more information please check the Link
Latest Online Store
Latest Tenders And EOIs
Latest News
© Renalysis Consultants Pvt Ltd