Back to the Job Listing
Post a Job announcement
Advertise with us
Online store
Subscribe our Weekly Newsletter
More Jobs
---------------------------------------------
Program Officer- Agri Capacity Building Program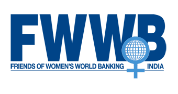 Organization: Friends of Women's World Banking, India
Apply By: 24 Dec 2022
Location: Goalpara(Assam) Barpeta(Assam)
Program Officer- Agri Capacity Building Program at Friends of Women's World Banking, India
About the Position: He/she will drive FWWB's Capacity Building Program in the Barpeta/Goalpara/Darrang district of Assam and provide necessary programmatic and technical support towards the achievement of project objectives. He/she will report to Program Coordinator and will have responsibility for strategize and implement FWWB's Agri-Capacity Building activities with the FPO CEO, Board and lead farmers as part of capacity building and to ensure effective implementation in their respective district by working closely with them, as well as provide them technical guidance and support to achieve the overall project objectives.
Education Qualification: Post graduate (Agri/Rural Development/Finance/Social Work).
Experience: Min. 2 years, with exposure to leading assignments related to rural development, agriculture, microfinance and agri-credit.
Location: Barpeta/Goalpara/Darrang districts of Assam.
Roles and responsibilities (which are indicative but not exhaustive) of the incumbent are indicated below. The roles and responsibilities may change depending on the priority areas of the organisation.
Strategize and implement FWWB's Agri-Capacity Building Activities with Partner organisations and beneficiaries in the state.

Support Program Coordinator in undertaking customization of the Capacity Building program as per project objectives and needs of the beneficiaries

Conduct Baseline assessments and rapport building exercises with FPOs.

Undertake Need Assessment and Scoping Study of FPOs, identify their current activities, gaps in their operations and opportunities for scaling up

Evaluate the overall capacity building requirements of FPOs.

Develop customized training programs and Business Plans for each FPOs.

Develop capacity building modules, tools for ensuring quality capacity building for demonstration & replication.

Deliver trainings and conduct seminars and workshops to build capacities of FPOs on regular basis.

Conduct regular monitoring meetings with FPO CEO, Board and lead farmers as part of capacity building and to ensure effective implementation.

Study the existing market linkages of FPO, evaluate potential linkages and scope for value addition of the agricultural produce. Hand hold FPOs to become market ready and meet quality criteria of institutional buyers and lenders

Liaise with potential market players and large institutional buyers like major e-commerce, modern retail stores, e-NAM etc. and provide facilitation support for building value chains and linkages for FPOs

Coordinate with FWWB Agri-Finance team to evaluate credit needs for FPOs wherever required and ensure financial linkages wherever possible.

Facilitate use of tools i.e. social research, monitoring, evaluation and framework to assess the quality of Capacity building & identify appropriate follow-up actions.

Develop and maintain process documents, training feedbacks, evaluation methods and similar training related documents and tools of assessment.

Prepare and ensure the timely submission of Monthly Progress Reports with the Reporting Manager and as and when instructed.

Update the progress to FWWB HQ / Board at specified intervals
Salary Range: INR 25-28K per month.
Interested candidates are requested to apply before 10th December 2022 and share their resume's at :
fwwb@fwwbindia.org
Latest Fellowships
Latest Grants
Latest News
© Renalysis Consultants Pvt Ltd