Back to the Job Listing
Post a Job announcement
Advertise with us
Online store
Subscribe our Weekly Newsletter
More Jobs
---------------------------------------------
Associate, Accounting and Administration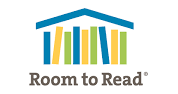 Organization: Room to Read
Apply By: 25 Dec 2021
Location: (Uttar Pradesh)
Position: Associate, Accounting and Administration
Location: Uttar Pradesh
Organization Profile:
Room to Read India was established in 2003 and presently have programs in 9 states- Chhattisgarh, Delhi NCR, Karnataka, Madhya Pradesh, Maharashtra, Rajasthan, Telangana, Uttarakhand and Uttar Pradesh. Our Literacy Program has been implemented in 15642 government schools, training 25,741 teachers trained in library management and reading activities. Over the same period our Girls' Education & Gender Equality Program has benefitted over 62,457 girls. Room to Read India has worked in Telangana since 2008 and till now we have 2,256 Girls' Education and 636 Literacy Program Schools
Room to Read is a global organization transforming the lives of millions of children in low-income communities by focusing on literacy and gender equality in education. Founded in 2000 on the belief that World Change Starts with Educated Children®, our innovative model focuses on deep, systemic transformation within schools during two time periods that are most critical in a child's schooling: early primary school for literacy acquisition and secondary school for girls' education. We work in collaboration with local communities, partner organizations, and governments to develop literacy skills and a habit of reading among primary school children and ensure girls can complete secondary school with the skills necessary to negotiate key life decisions. By focusing on the quality of education provided within the communities and ensuring these outcomes are measured, we have created a model that can be replicated, localized and sustained by governments. With its, global headquarters in San Francisco, Room to Read has benefited 18 million children across over 30,000 communities in Bangladesh, Cambodia, Grenada, Honduras, India, Indonesia, Jordan, Laos, Myanmar, Nepal, Rwanda, South Africa, Sri Lanka, Tanzania, Vietnam, and Zambia. Room to Read India has received several awards and recognition over the years including recognition as one of the top ten NGOs to work for during the past six years by the Great Places to Work Institute.
Position Overview:

The Admin & Accounts Associate will assist and report to State Manager and on need basis to Accounting and Finance Manager/Office. Primary responsibilities include assisting in maintaining all aspects of the organization's finances and accounting and administrative initiatives at State Level.
Primary Duties & Responsibilities:

Overall responsibility of ensuring the proper and effective implementation of finance and admin related policies and guidelines at SO level.

Handle independently the partners' finance management related issues and ensure fulfilment of legal compliances and corrective measures by partners through partners visit, communication and regular follow up.

Support and guidance to admin associate in procurement, logistics and other admin related works.

Budget tracking and provide timely alert to program team on utilization and under spending of budget.

Will be fully responsible to prepare program related annual budget with support from program team.

Help team in preparing partners' budget and other relevant documentation.

Verification and Finalization of billsvouchers for payment and enter in to Tally Software on day to day basis.

Quarterisation of operations budget and travel budget for all the three programs

Assist Program Team in in Quarterisation of Budget of all three programs

Prepare Indirect Budget and Travel Budget independently.

Assist Program Team in Preparation of Partners Budget

Preparation of Fund Projection and Fund Request for Operation and programs with support from program team.

Monthly Closing of Accounts and submission to CO.

Preparation of Summary Sheets (FC and Non FC) and submit to CO.

Preparation of TDS Details (FC and Non FC) and submit to CO.

Collection of Bank A/c Statement and preparation of BRS and submit to CO.

Preparation of Financial Statement of Expenditure against Fund Received of all programs and operations and shared with teams on monthly and quarterly basis.

Partners visit for their Administrative and Financial Monitoring to strengthen their system.

Review partner's funds transfer related documents and verify for fund transfer and send to CO.

Any other assignment given from time to time as per organizational requirement by CO or Program Team and SM.

Support in completing the joining and Exit formalities of new and exit employees respectively.

Maintaining the records of leaves and attendance.

Providing information related to exit on monthly basis through exit form.
Qualifications and Experience:
Required:
Bachelor's degree in Commerce or related field

A minimum of three years of experience in NGO Accounting field and managing administration.

Adopt at using Microsoft Office applications- word, excel.

Working experience in Tally 7.2 or 9.

Verbal and written communication skills in English & Hindi
Preferred:
Advanced degree in finance related field/ similar field

3 years related accounting experience in an NGO/International NGO

Flexible attitude towards changing priorities and ability to multi-task with an eye for detail.

Strong initiative skill.

Team player.

Excellent interpersonal and relationship building skills.
To be successful as a member of the Room to Read team, you will also:
Have a passion for our mission and a strong desire to impact an up-and-coming nonprofit organization

Be an innovative and creative thinker; you're not afraid to try something new and inspire others to do so

Have a very high level of personal and professional integrity and trustworthiness

Have a strong work ethic and require minimal direction

Work well independently as well as part of a team

Thrive in a fast-paced and fun environment
Room to Read has zero tolerance when it comes to child abuse and exploitation and believes that all children have equal rights to protection. All selected candidates will be expected to adhere to the child protection policy, code of conduct and standards and will undergo rigorous reference and background check through third party. Background check will include the verification of employment history and criminal check. Selected candidates may be required to provide additional information to conduct a background check
Compensation:
Room to Read offers a competitive salary with excellent benefits. Benefits include thirteenth month bonus, health insurance and a retirement plan. The non-monetary compensation includes a unique opportunity to be part of an innovative, meaningful, and rapidly growing organization that is changing transforming the lives of millions of children in developing countries on literacy and gender equality in education.
Application Procedure:
To submit your application please CLICK HERE
Due to the high volume of applicant response, not all applicants may receive a response from Room to Read. Regret the inconvenience. Room to Read is an equal opportunity employer committed to identifying and developing the skills and leadership of people from diverse backgrounds. We always encourage women to apply.
Latest Fellowships
Latest Grants
Latest News
© Renalysis Consultants Pvt Ltd