Back to the Job Listing
Post a Job announcement
Advertise with us
Online store
Subscribe our Weekly Newsletter
More Jobs
---------------------------------------------
Associate / Senior Associate – Digital and Social Media, Digital Blended Learning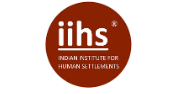 Organization: Indian Institute for Human Settlements (IIHS)
Apply By: 30 Apr 2020
Location: Bengaluru(Karnataka)
About the Organization:
The Indian Institute for Human Settlements (IIHS) is a national education institution committed to the equitable, sustainable and efficient transformation of Indian settlements. IIHS aims to establish an independently funded and managed national university of eminence for research and innovation focused on the challenges and opportunities of India's urban transition
Position: Associate / Senior Associate – Digital and Social Media, Digital Blended Learning
Job Description:
Digital Blended Learning is recognised as a strategically important area of growth at IIHS. The vision for the IIHS Digital Blended Learning programme is ambitious, and involves the creation of a portfolio of Massive Open Online Courses (MOOCs) and other online/blended learning offerings spanning a range of subjects relevant to the study of the Urban, for both domestic and international audiences.
The Associate / Senior Associate - Digital and Social Media will be responsible for advertising and marketing the digital blended learning programmes offered by IIHS through various digital and social media channels.
Activities and Tasks
Responsibilities would include, but not be limited to, the following:
Tracking Facebook, Twitter, Instagram, LinkedIn and others; setting up and optimizing company pages on each platform; following relevant conversations on these channels on behalf of the organisation, and communicating the Digital Blended Learning offerings of IIHS through these channels;
Designing and developing, editing periodically, publishing and sharing engaging multimodal content (text, images, video or HTML) that attracts new connections and evokes response/action from community members;

Moderating all user-generated content in line with the moderation policy for each community and the communication guidelines of IIHS;

Using social media content automation tools to plan the content sharing schedules, to bulk upload/queue content for publishing across multiple channels etc., as an efficiency enhancement measure to market at large scales;

Maintaining databases and trackers of all forms of campaigns and being in a position to generate overall stat reports as well as details of specific campaigns, at short notice;

Gathering and analysing social data/metrics, insights and best practices; adapting future marketing strategies based on those insights;

Working well with all relevant stakeholders within and outside of IIHS;

Providing support to other IIHS activities including academics, research, practice, training, operations and others;

Participating in all activities of Institution-building at IIHS; carrying out tasks as assigned by IIHS; and travelling on IIHS work within or outside the country as needed
Person Specification
Applicants should have a Master's degree or a Bachelor' s with a certification in digital / social media marketing with at least 3 years of experience in the field of digital and social media marketing, preferably in education, online learning or publishing.
The key skills / attributes required are:
Demonstrated work experience in digital and social media marketing;

Creativity in designing promotional and factual social media posts, including good oral and written communication skills;

Adequate knowledge of web design, web development, CRO and SEO;

Knowledge of social media tools such as Post planner/ Buffer/Hootsuite/e-Clincher/ Sprou/ etc.;

Ability to work in matrix structures;

Experience of working on time-bound and budget-driven projects;

Willingness and ability to work flexible hours from time to time.
This offer is on an exclusive basis, which implies that other professional assignments (whether compensated or not) that bear a potential conflict of interest with IIHS cannot be undertaken.
The search will remain open until the position is filled.
For more information please check the Link
Latest Fellowships
Latest Grants
Latest News
© Renalysis Consultants Pvt Ltd