Back to the Job Listing
Post a Job announcement
Advertise with us
Online store
Subscribe our Weekly Newsletter
More Jobs
---------------------------------------------
Consultant - Adolescent and Youth Friendly Services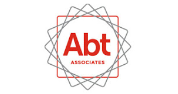 Organization: Abt Associates
Apply By: 09 Aug 2020
Location: (Delhi)
About the Organization:
Abt Associates Inc. is a mission-driven, global leader in research and program implementation in the fields of health, social and environmental policy, climate change, and international development. Known for their rigorous approach to solving complex challenges, Abt Associates is regularly ranked as one of the top 20 global research firms and one of the top 40 international development innovators. They have multiple offices in the U.S. and program offices in more than 40 countries.
Position: Consultant - Adolescent and Youth Friendly Services, SHOPS Plus India
Overview:
To create awareness about contraception, SHOPS Plus has designed and executed mass media, digital, and on-ground campaigns reaching youth 15 - 29 years old with relevant, accurate, and confidential messages that dispel myths and misinformation around short-term methods of contraception, such as oral contraceptive pills, and promote safe sexual behavior and proper contraceptive use. The demand side focused effort will have greater impact when young people confidently access providers to obtain prescriptions and initiate contraceptive use.
SHOPS Plus will work closely with FOGSI to review and update the 2011 guidelines to reflect the current needs, culture, and resources available for youth in 2020. This will begin with an interactive consultation organized with Committee members and additional key stakeholders as identified by the project and by FOGSI to review the current guidelines. The consultation will identify what is still valid, what needs to be updated, what needs to be removed and what additional material is missing.
Based on consultation outcomes, SHOPS Plus will revise the guidelines and share with FOGSI for review and comments. Once FOGSI approves, the project will undertake a pilot sensitization of FOGSI members in two cities that have strong local FOGSI chapters. SHOPS Plus will also create demand among adolescents and young adults to increase footfall at FOGSI clinics. Based on feedback from both members and local chapters, the guidelines will be revised, and then rolled out to the entire membership.
Specific Responsibilities
Review the 2011 guidelines and provide input on how to update them to reflect the current needs, culture, and resources available for youth in 2020. Identify areas for revision and propose quality of care standards for adolescent and youth friendly services.

Facilitate an interactive consultation with FOGSI members and other key stakeholders like youth representatives to review the current guidelines and gather their feedback.

Based on the inputs/ feedback, draft the new guidelines and share with SHOPS Plus team for approval.

Present the revised draft at a second consultation to secure approval/ endorsement from key stakeholders.

Develop a plan to orient/ sensitize select members of the FOGSI societies in NCR and Raipur on the adoption of the guideline and elicit interest to partner on a pilot initiative.

Lead the orientation of interested doctors on the new guidelines.

Provide input into the development of the promotional plan for popularizing 30 pilot clinics who agree to adhere/ follow guidelines.

Provide advice on developing a certification mechanisms to ensure minimum prescribed standards are adhered to by the providers.

Revise the guideline in light of the experience with implementing the guideline with pilot provider, if warranted.

Any other tasks as directed by Deputy Chief of Party.
Deliverables:
Document detailing review of existing guidelines and proposed revisions

Agenda for two feedback consultations that includes key objectives and stakeholders

Summary report of the two consultations

Guidelines for FOGSI members on providing adolescent and youth friendly services

Plan and presentations for orienting FOGSI providers on new guidelines

Inputs into promotional plan

Summary of certification recommendations

Revised guidelines and orientation modules in light of experiences from pilot

Monthly report with invoices
Required Qualifications and Experience
MBBS or specialization in obstetrics and gynecology or related post graduate degree

Experience in adolescent health and youth programs

Demonstrated experience in a role requiring strong (written and oral) communication skills, including presenting ideas clearly and succinctly

Fluency in English language

Willingness to travel within India (Delhi NCR, Raipur) at relatively short notice, subject to prevailing COVID-19 situation.
Duration for consultancy services: Part time for five months (August 15 to December 31 2020)
Location: Consultant will visit Abt Office in Delhi on select days based on need. Can work from home on other days
Please submit your resume and a cover letter to vijay_kumar@abtindia.net with "Consultant-Adolescent and Youth Friendly Services" in the subject line by Sunday, August 9, 2020. Please attach one sample of any documentation work done in the past along with your resume.
Latest Fellowships
Latest Grants
Latest News
© Renalysis Consultants Pvt Ltd