Back to the Job Listing
Post a Job announcement
Advertise with us
Online store
Subscribe our Weekly Newsletter
More Jobs
---------------------------------------------
Consultants (Quality Call Audit), CON-QCA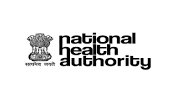 Organization: National Health Authority (NHA), MoHFW, GoI
Apply By: 16 Aug 2020
Location: New Delhi(Delhi)
Consultants (Quality Call Audit), CON-QCA, National Health Authority (NHA), MoHFW, GoI
1. POSITIONS VACANT: Consultants (Quality Call Audit), CON-QCA, National Health Authority (NHA), MoHFW, GoI(TwoVacancies)
2. ORGANIZATION BACKGROUND:
National Health Authority (NHA) is the apex body, responsible for implementing Ayushman Bharat Pradhan Mantri Jan Arogya Yojana (PM-JAY), India's flagship health assurance scheme, providing health cover of Rs. 5 lakhs per family, per year, for secondary and tertiary care hospitalization, to over 10.74 crore poor and vulnerable families, or approximately 50 crore beneficiaries.
NHA is tasked with implementing PM-JAY at the national level.
State Health Agencies (SHAs) have been instituted by concerned statesto implement PM-JAYat the state level. SHAs have full operational autonomy to implement PM-JAYin theirstate.
Key Functions of NHA
Key functions of the NHA include the following:
(1) Formulation of operational guidelines, model documents and contracts, to ensure standardization and interoperability of PM-JAY;
(2) Effective implementation and regular monitoring of PM-JAY, across the country, including initiation of suitable action for course correction, as necessary;
(3) Coordination with various State Governments on a regular basis for implementingPM-JAY;
(4) Acting as an apex body for SHAs that have been set up to implement PM-JAY.
For more information about NHA, please visit https://pmjay.gov.in/about/nha
3. JOB DESCRIPTION/ RESPONSIBILITIES:
Reporting to theGeneral Manager (Operations), theConsultants (Quality Call Audit),shall be responsible for auditingcalls to ensure quality service standards.
Key Responsibilities:
(1) Audit at least 25 calls(average) per day;
(2) Ensure calls meet with prescribed quality standards and share daily, weekly and monthly reports;
(3) Monitor and report incorrect responses;
(4) Assist with the definition of quality service standards;
(5) Conclude observations and share the same with concerned teams in a time bound manner;
(6) Any other assignment/ responsibility given by NHA.
4. QUALIFICATION, SKILLS AND EXPERIENCE:
Qualifications:
Essential:
Bachelor's degree from a recognized University/Institute.
Experience:
Essential:
Two years of experience in quality control of voice process in a call center (inbound/ outbound).
Desirable:
(1) Prior experience in an audit role, preferably in a call center, or in customer care;
(2) Demonstrated experience in training;
(3) Prior experience in the health insurance domain shall be an advantage.
Skills and Competencies:
(1) Understanding of reporting and administrative requirements of call centers;
(2) Fluency in English and Hindiis necessary.Working knowledge of other languages shall be an advantage;
(3) Excellent communication and interpersonal skills;
(4) Strong verbal and written communication and presentation skills;
(5) Computer literate with knowledge and experience of MS Office, Excel and PowerPoint;
(6) Proficient in drafting notes and letters in English and Hindi with focus on spelling, punctuation, grammar and other language skills.
5. VACANCY DETAILS: Two vacancies
6. AGE LIMIT:
Not less than 25 years and not exceeding 35 years, as on the last date for receiving applications.
7. COMPENSATION OFFERED:
Gross remuneration budgeted for the position is Rs. 85,000/- per month.
8. LOCATION: New Delhi, NHA Office.
9. CONTRACT TYPE AND PERIOD:
The post-holder shall be engaged on a consultancy contract, initially for a period of 12 months, extendable thereafter, on the basis of performance and approval by NHA.
10. REFERENCE: CON-QCA
11. CONTACT INFORMATION:
Team SAMS
Strategic Alliance Management Services P Ltd.
1/1B, Choudhary Hetram House, Bharat Nagar
New Friends Colony, New Delhi 110 025
Phone Nos.: 011-41011564/65; 4081 9900
E-Mail: nha@sams.co.in
12. LAST DATE FOR APPLICATIONS:
Eligible candidates interested in this position are requested to apply online at www.sams.co.in by or before August 16, 2020, 11:59:59 PM.
Online Application Link: https://recruitment.samshrm.com/JOBS/NHA
Please Note: Only information input by candidates into their online application form, shall be considered for the purposes of confirming eligibility and assessing their candidature. The CV document uploaded by candidates shall be considered to comprise supplementary information, only. Requests by candidates to consider supplementary information provided in the CV document for the purposes of determining eligibility or awarding assessment scores shall not be entertained. Applications submitted through non-online modes, shall be deemed invalid.
Latest Fellowships
Latest Grants
Latest News
© Renalysis Consultants Pvt Ltd