Back to the Job Listing
Post a Job announcement
Advertise with us
Online store
Subscribe our Weekly Newsletter
More Jobs
---------------------------------------------
Economic Officer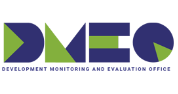 Organization: Development Monitoring and Evaluation Office (DMEO) - NITI Aayog
Apply By: 24 Dec 2020
Location: New Delhi(Delhi)
About the Organization:
The National Institution for Transforming India (NITI Aayog) is the premier policy Think Tank of the Govt. of India which is engaged in a number of transformational initiatives as a catalyst and an accelerator of change across sectors in partnership with Central Ministries and the State Governments.
Development Monitoring and Evaluation Office (DMEO) is an attached office of NITI Aayog to fulfill the mandate of Monitoring and Evaluation assigned to NITI Aayog. DMEO conducts high-quality monitoring and evaluation of government programs to improve effectiveness, efficiency, equity and sustainability of service delivery, outcomes and impacts. Improving the quality of data collection, reducing the time lag between data collection and use for monitoring and policy purposes, improving the data analytics to achieve deeper insights for real time outcome monitoring, conducting rigorous outcome evaluation, among others, are some of the challenges
Position: Economic Officer in DMEO, NITI Aayog.
Number of Vacancies: 12 (tentative)
Purpose of the position
DMEO is inviting applications for the post of Economic Officer based at the NITI Aayog office located in New Delhi to drive and support DMEO's mission of improving the sustainable outcomes and impacts of the government programs, by enabling high-quality monitoring and evaluation of government programs. DMEO is seeking a highly committed individual with relevant professional experience to work on monitoring and evaluation projects across various sectors and schemes of Ministries/Departments of Government of India. The EO will work with the senior leadership on activities as defined in the DMEO Annual Work Plan. They will report to Director/SRO/RO, DMEO.
Key responsibilities
The EO contribute to Monitoring and Evaluation projects undertaken by DMEO across various sectors and schemes of Ministries/Departments of Government of India in addition to other related activities.
These would include:
1. Contributing to performance monitoring of government interventions
Collaborating with Ministries/Departments for identifying key performance metrics for government schemes and interventions

Serving as DMEO nodal officer for assigned sector and schemes, including relevant NITI Verticals, Central/State Ministries/Departments among others, for finalisation of frameworks and regular updating of data on the DMEO dashboards.

Assisting the stakeholders and addressing their technical requests related to various DMEO's initiatives – dashboards, reports etc

Updating targets and monitoring performance of assigned schemes and sectors on the DMEO dashboards. Providing necessary support to senior staff for management of dashboards.

Conducting analysis of the progress in assigned schemes/sectors and submitting recommendations through policy briefs, performance notes, policy papers etc.
2. Conducting evaluation studies
Conducting evaluations for development programs which will entail literature review, stakeholder mapping, selecting research methodology, developing questionnaire, conducting field visits, collating the data, ensuring data quality, data analysis for a published report, dissemination of the evaluation study findings and recommendations, manage consultant firms (where studies are outsourced),
3. Knowledge generation, documentation and dissemination in the M&E domain and other key development issues
Leveraging IT tools to perform data analytics on data generated from Ministries/Departments/States and other secondary data sets to generate insights.

Engaging in independent/collaborative research and developing solutions to development challenges to be disseminated as policy notes, articles, reports. c. Proactively supporting DMEO senior management in priority areas such as process documentation (SOPs, Toolkits, Best Practices), innovations in M&E, capacity building activities, external engagements with national/international organizations, and social media outreach.

Assist DMEO to establish strong partnerships with State governments, and build on such partnerships to develop strong M&E ecosystem in the country.

Represent the organization with diverse potential stakeholders and relevant forums / conferences/ working groups.

Collaboration and coordination with concerned divisions of NITI Aayog.

Other duties as assigned.
Essential Educational Qualification:
Post Graduate Degree in Economics or applied Economics or Business Economics or Econometrics from a University incorporated by an act of the Central or State legislature in India or other educational institutes established by an act of Parliament or declared to be deemed as university under section 3 of the University Grants Commission Act, 1956 or a foreign university approved by the Central Government from time to time; and of a recognized University or equivalent.
Age (for contractual appointment): Not less than 26 years but not exceeding 30 years
Level and Pay Matrix for Deputation (ISTC): Level-7: Rs. 44900-142400
Consolidated Pay for contractual appointment: Rs. 85000/-
Latest Fellowships
Latest Grants
Latest News
© Renalysis Consultants Pvt Ltd