Back to the Job Listing
Post a Job announcement
Advertise with us
Online store
Subscribe our Weekly Newsletter
More Jobs
---------------------------------------------
Innovation Director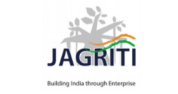 Organization: Jagriti
Apply By: 15 Jul 2020
Location: Mumbai(Maharashtra)
Jagriti, one of the largest entrepreneurship ecosystem builders, is looking for talented, passionate and energetic people to lead its enterprising team. Jagriti is an ambitious organization that aims to build India through enterprise, with a focus on Tier 2 & 3 districts (Middle India). It is creating an enterprise ecosystem that is designed to work across the spectrum of 'inspiration to incubation' through three pillars – Jagriti Yatra (JY), Jagriti Enterprise Centers (JEC) and Jagriti Ambassador for District Enterprise (JADE). Jagriti Yatra (JY), the flagship entrepreneurship train journey program, focuses on identifying, inspiring and connecting entrepreneurial talent. Through its Jagriti Enterprise Center initiative, Jagriti takes the mission to the grass-root levels by enabling entrepreneurs in Tier 2 & 3 districts of India by providing mentorship, access to funds & market linkages. Through a network of District Ambassadors spread in Tier 2 / 3 districts created over the past decade, Jagriti motivates its 5000 young alumni of which 28% have turned into entrepreneurs at the district level. Through these three pillars it seeks to create a grassroots enterprise revolution in the country.
Jagriti has a well-established track record with a credible group of board members, hailing from the corporate and development backgrounds and having experience in enterprise at the grassroots and national level. It has strong links with leading private sector players in the country and seeks to bring that expertise to the social sector.
A proud recipient of Asian Voice Charity Awards 2018, UK in the Outstanding Impact category, Jagriti has been felicitated by the Honorable President of India for its pioneering work in the field of entrepreneurship and nation-building.
About Jagriti Atal Community Innovation Centre (ACIC)
ACIC is an initiative of Atal Innovation Mission, Niti Aayog to support community driven innovation in country. The program is directed to encourage the spirit of innovation through solution driven design thinking to serve the society. It focuses on underserved/ unserved regions of the country, which at present lack a vibrant start-up and innovation ecosystem.
Jagriti is setting up ACIC in Deoria district to build an innovation and entrepreneurship ecosystem in eastern Uttar Pradesh by supporting local innovators through mentorship, product development, market access, and funding. It focuses on key sectors like agriculture, health, technology, handicraft & apparel, and women-based enterprises.
A 4000-sq ft of collaborative space is being set up in Deoria, equipped with prototyping, electronics and IoT lab, co-working spaces, high-speed internet, conference rooms, and digital library. In the next 5 years, Jagriti ACIC will support 200 innovative startups.
We are looking for people to join our mission and become a part of the core team of Jagriti ACIC.
Jagriti seeks Centre-In-Charge, in a full-time position in its Deoria ACIC centre to lead the growth of the centre over the coming decade.
Key Responsibilities:
Developing and executing plans with clear milestones for the growth of Jagriti ACIC after understanding the current initiatives (Jagriti Yatra, Jagriti Enterprise Centre, and Jagriti Ambassador for District Enterprise) and their impact

Building, nurturing and supervising a high performing team; creating an environment that promotes great performance and positive morale in alignment with the values of the organization

Overseeing all operations and program activities to ensure they produce the desired results and are consistent with the overall strategy and mission

Overseeing the program's fiscal activities, including budgeting, reporting, and auditing

Guiding the fundraising executives to create a fundraising plan and supporting them in making pitches to the potential funders – nationally and internationally. Raising adequate funds is a critical result area for you and for the success of Jagriti ACIC

Working with senior executives like Strategy Director, Chief Executive Officer of Jagriti to ensure development and implementation of operational plans

Building trust relations with key partners and stakeholders and act as point of contact for important stakeholders, including Niti Aayog

Continue to develop and strengthen the unique brand of Jagriti among target audience

Working with and reporting to the Board of Directors; liaising with the Board of Advisors

Assuring all legal and regulatory documents are filed and monitor compliance with laws and regulations

Working closely with HR to ensure hiring, retention and employee development
Role Requirements:
A person who has experience of an enterprise process, preferably from a private sector background but with social sector knowledge and passion

Minimum 7-10 years of experience with a minimum of 3 years of independently running an organization and its operations/programs or large scale for-profit / non-profit organizations

Familiar and comfortable working in metro as well as Tier 2 & 3 districts

Exposure to technology

Willing to travel for meetings

Self-starter with an ability to mobilize resources

Excellent communication skills (written and verbal)

Experience in managing different stakeholders 9. Excellent networking skills to develop new partnerships

Knowledge of non-profit and enterprise sector in general

Business development experience in NGO or private sector

Experience in fundraising
Application Process:
If you feel you are suitable for any of the positions outlined above, send in your resume with a cover letter outlining how your skills and experience meet the qualification of the position to Ashutosh Kumar at ashutosh@jagriti.org . Shortlisted candidates will be invited for a few rounds of interview, initially telephonic and later on in-person, followed by reference checks.
Latest Fellowships
Latest Grants
Latest News
© Renalysis Consultants Pvt Ltd