Back to the Job Listing
Post a Job announcement
Advertise with us
Online store
Subscribe our Weekly Newsletter
More Jobs
---------------------------------------------
International consultant - Systems-based approaches to promote physical activity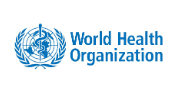 Organization: World Health Organization
Apply By: 03 Feb 2023
Location: New Delhi(Delhi)
About the Organization
The World Health Organization is a specialized agency of the United Nations responsible for international public health. Headquartered in Geneva, Switzerland, it has six regional offices and 150 field offices worldwide. The WHO was established on 7 April 1948.
Job Description/Responsibilities
The WHO SEA Region Secretariat is committed to working with Member States to promote physical activity and integrate it within existing multisectoral policy frameworks for NCD prevention and control. The programme consists of advocating and providing technical support for physical activity programmes based on the Regional Roadmap. The Roadmap recommends specific actions at Regional level across the following areas- active environments, active systems, active societies and active people. The Regional Roadmap has also set out specific milestones to be achieved by the Secretariat in promoting the above actions, which include developing a database of regional good practices, explore the establishment of partnerships with other UN and intergovernmental agencies to demonstrate leadership in promoting physical activity and regional and national research prioritization on physical activity.
Deliverables
Deliverable 1- Organize three webinars to advocate and promote physical activity. The webinars will cover the following areas: Promotion of physical activity requires a "whole of systems" approach; the regional roadmap and status of physical activity in the Region; Good practices on promoting physical activity and healthy behaviours in children and adolescents – expected by September 2023

Deliverable 2- Compile a database of good practices and learnings in physical activity promotion from countries in the Region (experiences should cover at least 4 countries) and be a living document. expected by October 2023

Deliverable 3- Connect with other UN and intergovernmental agencies, explore the possibility of setting up an informal network of partners to promote and support physical activity, and identify necessary resources. Expected by July 2023

Deliverable 4- Develop a data collection tool which would provide information towards monitoring the progress of policy development and implementation on physical activity in WHO South-East Asia Region. Expected by October 2023.
Education Qualification/Required Skills & Experience
Essential: Minimum first university degree in medicine, sports science or social sciences.

Desirable: Post-graduate degree in public health, health promotion or health policy.
Experience
Essential: At least 5 years of practical experience in physical activity promotion at the national or international level.

(Specifically, the candidate would be expected to have experience in the application of systems-based approaches to actions on physical activity; experience in physical activity promotion in different settings such as primary care, education or city settings or sport health initiatives and demonstrable experience in coordinating physical activity programmes across multiple stakeholders).

Desirable: Previous experience in integration of physical activity into primary and secondary health care systems and social care programmes/services.
Skills/Knowledge:
Communication skills, ability to coordinate between multiple stakeholders
Use of language skills:
Essential: Advanced knowledge of English both in writing and speaking.
For more information please check the Link
Latest Fellowships
Latest Grants
Latest News
© Renalysis Consultants Pvt Ltd