Back to the Job Listing
Post a Job announcement
Advertise with us
Online store
Subscribe our Weekly Newsletter
More Jobs
---------------------------------------------
Lead – Operations & Grant Management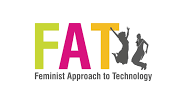 Organization: Feminist Approach to Technology (FAT)
Apply By: 28 Sep 2020
Location: (Delhi)
About the Organization:
Feminist Approach to Technology (FAT) is a not for profit organization that believes in empowering women by enabling them to access, use and create technology through a feminist rights?based framework. They believe and promote an outlook that questions and critiques the existing structures of technology and seeks to incorporate women as equal partners within it. The mission of FAT is to empower women by enhancing women's awareness, interest, and participation in technology.
Position: Lead – Operations and Grant Management
Job Description:
Lead – Operations and Grant Management is one of the critical roles in the structure of FAT. This position is responsible for all financial, administrative and people related systems and processes in the organisation. Defining financial systems and processes, regular audits to evaluate the financial health of the organization, ensuring statutory compliances are adhered to, defining the people philosophy, implementing staff engagement activities are some key and critical deliverables of this role. Another critical aspect of this role is liaison with the donor/ funder and ensure all financial reports, utilization reports are shared on a regular basis (or ad-hoc) as requested by the donor/ funder.
This position is pegged as a 'consultant' and is time bound as our vision is for the young women to take full accountability and ownership for the program and deliverables. As a consultant, the key deliverable will be to build capacity, show direction, guide, facilitate, help and support, resolve conflicts, role model and create an enabling environment for the young women to flourish.
They are looking for someone who will be highly energised by working with young women from the community and love a challenging, yet rewarding environment to work in.
Specific Responsibilities:
Manage the recruitment, selection, induction and orientation of consultants and interns into the organization

Onboard the staff and consultants with appropriate paperwork, documentation and background/ reference checks. Ensure employee files are updated on a regular basis

Ensure the organization structure is reviewed periodically and protocols/ processes are implemented as and when required. Review team JDs and consultant JDs on a regular basis

Ensure people policies (leave policy, prevention of sexual harassment policy etc.) are captured online/ in a handbook and available to all employees at FAT

Design the HR policies that will reflect the values of the organization and support the growth of the organization

Ensure systems and processes are set up to enable performance management, payroll, compensation reviews and other HR policies

Ensure administration policies like (reimbursement policy, travel policy etc.) are captured online/ in a handbook and available to all employees at FAT

Oversee the entire office administration processes, visitor management and procurement processes for FAT

Ensure statutory compliance is adhered to and all documentation is maintained for internal and external audits

Put together a short term and medium-term plan that will enable continuous development and capacity building for staff

Oversee the development of accurate financial statements and reports that are compliant and prepared as per general accounting principles

Ensure compliance with internal financial and accounting policies and procedures defined at FAT

Prepare annual budgets in consultation with the Executive Director, COO and Programs team

Help the team put together processes for work allocation within the team, set up daily/ weekly check ins to evaluate progress; review process for the team and resolve conflicts/ roadblocks that they may experience
Selection Criteria:
Experience:
At least 8 years of work experience in the social sector

At least 4 years of experience in Human Resources, Administration (and Accounting will be added advantage)
Expertise:
Human resource management

Office administration

Statutory compliance

Grant Management and reporting
Skills:
Interpersonal skills

Effective Communication

Mentoring and Coaching

Critical Thinking

Detail orientation

Stakeholder management
Languages needed: English and Hindi
Timeframe: Commitment of a minimum of 2 years
Please send the following documents to jobs@fat-net.org by or before 28th September 2020, mentioning. "FAT-Lead-Feminist Leadership" in the subject line.
A covering Letter

An updated CV with three references, your last drawn salary (annual) and expected salary

A short note on your achievements

Note of purpose (Why would you want to apply for this position?)
Latest Fellowships
Latest Grants
Latest News
© Renalysis Consultants Pvt Ltd