Back to the Job Listing
Post a Job announcement
Advertise with us
Online store
Subscribe our Weekly Newsletter
More Jobs
---------------------------------------------
National Consultant - FPLMIS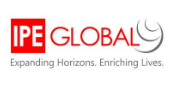 Organization: IPE Global Limited
Apply By: 10 Jul 2020
Location: New Delhi(Delhi)
About the Organization:
IPE Global Limited is an international development consulting group providing expert technical assistance and solutions for equitable development and sustainable growth in developing countries. The group's areas of expertise include Health, Nutrition and WASH, Urban and Infrastructure Development, Education and Skills Development, Private Sector Development, Environment and Climate Change, Social and Economic Empowerment, Governance, Grant and Fund Management, Monitoring, Evaluation and Learning, and Information Technology & eGovernance.
Position: National Consultant – FPLMIS
Reference: NC-FPLMIS-IPEG
Project Background:
The USAID-VRIDDHI project, focuses on scaling up interventions in the area of Health Systems Strengthening and Quality Improvement on Reproductive, Maternal, Neonatal, Child, and Adolescent Health (RMNCH+A), select states across India.
Strategic Alliance Management Services (SAMS) has been retained by IPE Global for deployment and management of Technical Consultants for supporting implementation of Family Planning- Logistics Management Information System (FPLMIS) software at the district level, in the states of the country. These Technical Consultants shall work under the guidance of Family Planning (FP) Division of the Ministry of Health & Family Welfare, GoI as well as the project's national team.
Job Description:
The National Consultant- FPLMIS shall provide technical assistance for streamlining and strengthening the FP supply chain.
This is an excellent opportunity for outstanding public health professionals to support a high impact project adopting the holistic, continuum of care approach for improving family planning, maternal and child health indicators in the country.
Key Roles and Responsibilities:
Facilitating FP Division of MoHFW in demand estimation and procurement for all contraceptives;

Coordinating and following up with the Procurement division and CMSS for timely procurement of contraceptives;

Coordinating and following up with GMSDs, and CMSS warehouses for timely delivery of supplies to the State/UTs;

Identifying the gaps in the existing supply chain and provide technical assistance for streamline and strengthening the FP supply chain;

Identifying the gaps in the quality of the contraceptives as reported by the states;

Technical support to the MoHFW for roll out of FP LMIS application;

Technical support to the IT Cell (C-DAC) for maintenance and rectification of technical glitches in FPLMIS application;

Capacity building of State level personnel, personnel of MoHFW and GMSDs on logistics & supply chain and FPLMIS;

Coordinating and following up with State/UTs for organizing trainings on FPLMIS;

Support State/UTs in organizing state level training on FPLMIS;

Handholding support to the state/UTs for smooth implementation of FPLMIS;

Supportive supervision visits in the states to understand the logistic and procurement issues;

Preparing quarterly update on the supply status of the states;

Monitoring visit to states;

Carry out any other program related activities, as required.
Qualifications: Master's in any stream.
Experience:
Minimum three years' experience of working at the National Level/ State Level;

Experience of working in managing logistics & supply chain is essential;

Prior experience in implementing public health programmes in association with the Govt. is desirable.
Essential Skills and Competencies:
Ability to adapt and work in different environments;

Ability to effectively managing multiple tasks, adopting a result- based management approach;

Good analytical and planning skills;

Good presentation and inter-personal skills;

Knowledge of MS Word, Spreadsheet and presentation software;

Excellent communication skills (both written and spoken);

Ability to establish good professional relationships with district and block teams, as well as build partnerships at the district level with all stakeholders
Nature of Engagement: National Consultant shall be hired on a consultancy contract through Strategic Alliance Management Services P Ltd. (SAMS), a reputed Agency.
Compensation Offered: Gross compensation budgeted for the post is attractive. Please note that offers shall be commensurate with the qualifications, experience and salary history of selected candidate.
Tenure: The consultancy contract executed with successful candidate shall be effective from the date of joining, till May 2021.
Location: New Delhi
Latest Fellowships
Latest Grants
Latest News
© Renalysis Consultants Pvt Ltd