Back to the Job Listing
Post a Job announcement
Advertise with us
Online store
Subscribe our Weekly Newsletter
More Jobs
---------------------------------------------
Product Manager - School Enablement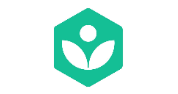 Organization: Khan Academy
Apply By: 31 Dec 2020
Location: (Delhi) Bengaluru(Karnataka)
About the Organization:
Khan Academy is a non-profit educational organization created in 2008 by Salman Khan with the goal of creating a set of online tools that help educate students. The organization produces short lessons in the form of videos. Their website also includes supplementary practice exercises and materials for educators
Position: Product Manager - School Enablement
About the Role
For their schools' team, they are looking for an entrepreneurial individual who can help them create and deploy a tech-enabled program/ solution that will shape a self-sustaining implementation ecosystem for thousands of schools across India. Such a program will help Khan Academy scale up their nationwide reach and impact, and fulfil the overwhelming demand for our services with little proportionate increase in their own headcount and costs.
This will principally mean crafting custom-developed and off-the-shelf web-based products and programs to help Khan Academy partners to successfully plug our teaching resources into school systems nationwide. The overarching goal of these products and programs will be to ensure high fidelity use of our learning resources in classrooms on a massive scale.
Responsibilities
Lead strategy and delivery of school enablement products and programs as described above by conducting market and user research, scoping product requirements, working with Khan Academy teams and partners on delivery timelines, and measuring effectiveness;

Iterate on products and programs in quick cycles working closely with schools and teachers;

Develop and manage a network of third party partners who are trained and enabled to support the Khan Academy India team;

Work with diverse stakeholders in large national and state level public school systems in successful deployment of products and programs;

Liaise internally as necessary on behalf of Khan Academy India with our many teams in other countries (Mostly US and South America);

Explore experimental/ entrepreneurial initiatives to improve the experience of teachers on Khan Academy;

~30% travel estimated (Seasonal).
You Need
A Bachelors or post-graduate degree;

8+ years or more experience, with at least 3 years in product management;

Experience in formal or informal K12 school education, either working in schools, non-profits, ed-tech firms or in the tutoring industry, a huge plus;

Experience forging partnership ecosystems from scratch (even if you did this outside the education space) would be advantageous;

An entrepreneurial mindset, including a high tolerance for ambiguity, a penchant for experimentation, equally at ease working alone or in a team, and a bias toward action, whether based on data or strong gut instinct. Some startup experience would be a plus;

You're a problem solver by nature, you're comfortable finding implementable solutions and moving quickly in a fast-paced environment;

Outstanding communication skills, ability to communicate concisely and persuasively in multiple formats, including email, written documents, digital presentations, and verbal conversations;

Highly analytical. Comfortable & skilled at working with large volumes of data, identifying trends, and drawing evidence-based conclusions. Equally comfortable analysing qualitative customer insights to iterate on products and programs;

Systems thinking. Ability to analyse and understand schools as complex systems and to apply that same type of systems thinking to these products and programs you build as we seek to continuously improve the way we operate;

Exceptional project management & organisational skills with strong attention to detail;

You're invigorated by the possibility of helping provide free, world-class education for anyone, anywhere.
For more information please check the Link
Latest Fellowships
Latest Grants
Latest News
© Renalysis Consultants Pvt Ltd