Back to the Job Listing
Post a Job announcement
Advertise with us
Online store
Subscribe our Weekly Newsletter
More Jobs
---------------------------------------------
Senior Associate / Manager – Outreach, Digital Blended Learning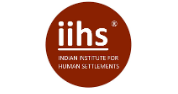 Organization: Indian Institute for Human Settlements (IIHS)
Apply By: 30 Apr 2020
Location: Bengaluru(Karnataka)
About the Organization:
The Indian Institute for Human Settlements (IIHS) is a national education institution committed to the equitable, sustainable and efficient transformation of Indian settlements. IIHS aims to establish an independently funded and managed national university of eminence for research and innovation focused on the challenges and opportunities of India's urban transition
Job Description:
Digital Blended Learning is recognised as a strategically important area of growth at IIHS. The vision for the IIHS Digital Blended Learning programme is ambitious, and involves the creation of a portfolio of Massive Open Online Courses (MOOCs) and other online/blended learning offerings spanning a range of subjects relevant to the study of the Urban, for both domestic and international audiences.
The Senior Associate / Manager - Outreach will be responsible for engaging in marketing outreach activities to meet the enrolment targets for various digital blended learning programmes offered by IIHS.
Activities and Tasks
Responsibilities would include, but not be limited to, the following:
Connecting with school and college management, teachers, and students as a part of building relationships in academia, including maintaining existing relationships and developing and sustaining new ones;

Creating slide decks and other outreach communication material needed for marketing the digital blended learning programmes offered by IIHS;

Making outreach presentations (in person or online) as and when needed;

Owning specific audience segments based on geography or any other grouping, reaching out using appropriate channels, following up promptly and persistently (using a mix of lead follow-up, cold calls, emails, social and other digital communication methods), so that enrolment targets are met;

Maintaining databases and trackers of all forms of clients (B-to-B, B-to-C, B-to-B-to-C) and being in a position to generate overall reports as well as details of specific cases, at short notice;

Helping plan, organise, and conduct events such as, surveys, campaigns, workshops, exhibitions, conferences, and national-level competitions as a part of the outreach or blended learning programmes;

Working well with all relevant stakeholders, including a range of individuals and teams within IIHS, organisations outside of IIHS, NGOs, as well as teachers, students, and volunteers.

Providing support to other IIHS activities including academics, research, practice, training, operations and others;

Participating in all activities of Institution-building at IIHS; carrying out tasks as assigned by IIHS; and travelling on IIHS work within or outside the country as needed.
Person Specification
Applicants should have a Master's degree or a Bachelor' s with a certification in digital / social media marketing with at least 6 years of experience in the field of Marketing and Outreach, preferably in digital education or publishing.
The key skills / attributes required are:
Good interpersonal and marketing skills, including cold calling in a B-to-B setting;

Good written & oral communication and presentation skills;

Creativity in designing marketing collaterals and promotional materials;

Ability to use of various data sources for generating leads;

A high level of comfort and experience in digital marketing and social-media outreach;

Event management and execution skills;

Ability to work in matrix structures;

Experience of working on time-bound and budget-driven projects;

Willingness and ability to work flexible hours from time to time.
This offer is on an exclusive basis, which implies that other professional assignments (whether compensated or not) that bear a potential conflict of interest with IIHS cannot be undertaken.
The search will remain open until the position is filled.
Please write to us at hr@iihs.co.in if you need any clarifications while filling the online application form.
For more information please check the Link
Latest Fellowships
Latest Grants
Latest News
© Renalysis Consultants Pvt Ltd