Back to the Job Listing
Post a Job announcement
Advertise with us
Online store
Subscribe our Weekly Newsletter
More Jobs
---------------------------------------------
Senior Program Manager – Global SDG7 Hubs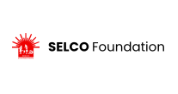 Organization: SELCO Foundation
Apply By: 24 Aug 2022
Location: New Delhi(Delhi)
About the Organization
SELCO has pioneered the delivery of sustainable energy to the poor in India in a manner that creates assets and results in long term poverty alleviation. These sustainable energy driven solutions increase incomes, improves quality of life, and alleviates poverty.
SELCO firmly believes that an end-user centric, demand driven approach on ecosystem building leads to interventions that are long-term and replicable. Ecosystem approach recognises the pressing need to develop a fertile environment to enhance sustainable energy access solutions for the poor. One other critical output of such an approach is that it deliberately pushes for local ownership from end to end with very few dependencies on externalities: a holistic and decentralised approach to development.
Job Description
A Program Manager leading the global hubs team, should have a good sectoral understanding, as well as proven experience in program design and strategy, managing a cross-cultural team, developing and monitoring partnerships, coordinating between multiple stakeholders. The role requires an approach which challenges the set paradigms and comes up with end to end solutions- employing resourcefulness in program design, implementation and monitoring problems. We seek individuals who are able to work very hands-on and understand grassroots realities while also being able to extract key learnings for the sector at the global level.
Job Responsibilities
Responsible for anchoring SELCO's Global SDG7 Hubs platform and managing the team, designing, building and executing programs and partnerships aligned to the Global SDG 7 Hubs Vision and Mission.

Setting up processes for innovation and implementation of SDG driven solutions for livelihoods/health in the chosen hubs with the teams.(East,West and Horn of Africa).

Anchoring and analyzing energy+livelihood and energy+health solutions for multi-country programs.

Ensuring identification, strong relationship building and support systems for all end users, partners and stakeholders within the hubs network.

Supporting ecosystem building activities and needs in areas across strategy, technology, unlocking finance, skill building, linkages, converging with local schemes and policies etc.

Running incubation and training programs for local clean energy and energy efficiency technology enterprises.

Understanding requirements of the team, bringing in experts etc to design and implement solutions across various stages of innovation and scale.

Understanding requirements of the team, bringing in experts etc to design and implement solutions across various stages of innovation and scale.
Education Qualification/Required Skills & Experience
Minimum 8 years of experience is preferred, in leadership and management experience. Work experience in the Sub Saharan Africa region will be preferred.

Good understanding and aptitude to understand national and global ecosystems and their convergences. Strong communication skills, both written and oral.

Strong management skills that reflect the ability to perform and prioritize multiple tasks seamlessly with excellent attention to detail.

Should have experience in budgeting and forecasting of the projects.

Willingness to learn, grow and develop at personal and professional front, at a rapid pace with a steep learning curve.

Ability to work in an interdisciplinary and multicultural environment.

Willingness to travel.
For more information please check the Link
Latest Fellowships
Latest Grants
Latest News
© Renalysis Consultants Pvt Ltd