Back to the Job Listing
Post a Job announcement
Advertise with us
Online store
Subscribe our Weekly Newsletter
More Jobs
---------------------------------------------
Senior Research Associate – Bio-statistics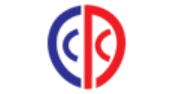 Organization: Centre for Chronic Disease Control (CCDC)
Apply By: 29 Feb 2020
Location: New Delhi(Delhi)
Position Vacant: Senior Research Associate – Bio-statistics
Number of Position: One
Project (Location): Delhi/NCR
Duration: 1 Year, extendable to 3 years
Company Profile:-
Centre for Chronic Disease Control (CCDC) is a registered not-for-profit research organization of health professionals and social scientists engaged in knowledge generation and knowledge translation for the prevention and control of non-communicable (chronic) diseases in varied settings of the developing countries. CCDC holds recognition as a research organization from the Department of Scientific and Industrial Research (DSIR) and a Centre of Excellence in Clinical Research, recognized by Clinical Development Service Agency, Department of Biotechnology, Government of India.CCDC is also a WHO Collaborating Centre for Surveillance, Capacity Building and Translational Research in Cardio-Metabolic Diseases in South East Asia Region
Project Brief:
Food systems, from farm production to the food environments influencing consumer choice, arechanging rapidly around the world. Current food systems face important challenges in providingnutritious and environmentally sustainable food for all. The complex nature of these systems means that solutions are not always simple or obvious, and range from those focused on agricultural production through to influencing consumer demand. The Sustainable and Healthy Food Systems (SHEFS) programme funded by Wellcome Trust, is an innovative programme of research that seeks to connect environment, food system and health research. It aims to map and quantify interactions in the food systems through global and regional analysis as well as case studies in India and South Africa, and provide policy makers with novel and interdisciplinary research evidence for action. This large multi-disciplinary research programme includes components on primary data collection, secondary data analyses, policy analyses and scenario modelling. The project will provide an excellent opportunity for those looking for post-doctoral experience with the opportunity to collaborate with leading researchers in India and UK, for building an independent and exciting career in this intersecting area of public health research.
Job Responsibilities :
Help conceptualize and plan empirical research in specific SHEFS research activities.

Carry out a range of tasks to help accomplish these SHEFS research initiatives: review literature, contribute to research and survey design, collect data, prepare datasets, apply empirical procedures, write-up results for publication.

Carry out analyses, critical evaluations, and interpretations using methodologies and other techniques appropriate to area of research.

Help prepare reports and policy briefs arising from SHEFS research.

Collaborate closely with other SHEFS research partners in planning and carrying out the research.

Prepare and make presentations on research undertaken.

Liaise with study partners in UK and South Africa and with study implementation team in Visakhapatnam and Sonipat.

Mentor early career researchers.

Any other task assigned by the Supervisor.
Qualification
PhD in Bio-Statistics/Health Research Methods

Experience:3 years of experience with competencies in use of statistical tool packages (STATA, SPSS) and publications in peer-reviewed journals.
Salary range-: Commensurate with qualifications, experience and present CTC
Please send detailed CV along with a cover letter to jobs@ccdcindia.orgwith the title "Senior Research Associate – Bio-statistics" in the subject line. Last date for sending your application is 29th February 2020. Only shortlisted candidates will be contacted for the interview.
Note: The candidates, who had applied earlier, need not apply.
Latest Fellowships
Latest Grants
Latest News
© Renalysis Consultants Pvt Ltd