Back to the Job Listing
Post a Job announcement
Advertise with us
Online store
Subscribe our Weekly Newsletter
More Jobs
---------------------------------------------
Senior Research Officer/ Research Officer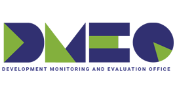 Organization: Development Monitoring and Evaluation Office (DMEO) - NITI Aayog
Apply By: 24 Dec 2020
Location: New Delhi(Delhi)
About the Organization:
The National Institution for Transforming India (NITI Aayog) is the premier policy Think Tank of the Govt. of India which is engaged in a number of transformational initiatives as a catalyst and an accelerator of change across sectors in partnership with Central Ministries and the State Governments.
Development Monitoring and Evaluation Office (DMEO) is an attached office of NITI Aayog to fulfill the mandate of Monitoring and Evaluation assigned to NITI Aayog. DMEO conducts high-quality monitoring and evaluation of government programs to improve effectiveness, efficiency, equity and sustainability of service delivery, outcomes and impacts. Improving the quality of data collection, reducing the time lag between data collection and use for monitoring and policy purposes, improving the data analytics to achieve deeper insights for real time outcome monitoring, conducting rigorous outcome evaluation, among others, are some of the challenges
Position: Senior Research Officer/ Research Officer in DMEO, NITI Aayog.
Number of Vacancies: 13 (tentative)
Purpose of the position
DMEO is inviting applications for the post of SRO/RO based at the NITI Aayog office located in New Delhi to drive and support DMEO's mission of improving the sustainable outcomes and impacts of the government programs, by enabling high-quality monitoring and evaluation of government programs. DMEO is seeking a highly committed individual with relevant professional experience to work on monitoring and evaluation projects across various sectors and schemes of Ministries/Departments of Government of India. The SRO/RO will work with the senior leadership on activities as defined in the DMEO Annual Work Plan. They will report to the Deputy Director General/Director (or SRO in case of RO), DMEO. In addition to supporting the Matrix team leads, s/he will be responsible for mentoring Young Professionals, EOs/EIs.
Key responsibilities
The SRO/RO will work on Monitoring and Evaluation projects undertaken by DMEO across various sectors and schemes of Ministries/Departments of Government of India in addition to other related activities. S/he will be responsible for:
1. Monitoring of ongoing government policies and programmes with recommendations for course Corrections
Serving as DMEO nodal officer for assigned sector and schemes, including relevant NITI Verticals, Central/State Ministries/Departments among others, for finalisation of frameworks and regular updating of data on the DMEO dashboards. This would also involve assisting the stakeholders and addressing their technical requests related to various DMEO's initiatives – dashboards, reports etc

Reviewing existing frameworks as well as developing new frameworks for monitoring output and outcome indicators for existing and new schemes.

Monitoring the indicators and performance of assigned schemes and sectors on the DMEO dashboards to ensure relevance of indicators and timely updating of data (targets and progress)

Preparing of high-quality analytical reports and presentations viz. sectoral performance notes, compliance notes, rationalization notes, reports based on the program monitoring etc

Support DMEO help government drive reforms and growth, among others, by using selected global indices.
2. Conducting evaluation of government schemes and programmes (30%)
Designing and implementing various evaluation studies undertaken by DMEO, covering aspects such as literature review, stakeholder mapping, research design, sampling framework, survey tools, data collection activities at field level, data quality assessment, data analysis and report writing.

Providing process support for the procurement of external consultants, including drafting the Terms of Reference and Request for Proposal, bid evaluation, consultant finalization and agreement execution.

Support DMEO in ensure high quality evaluation studies delivered by consultant firms by quality at entry, concurrent review of consultant outputs, providing timely feedback to the consultants, among others.
3. Data analysis and knowledge documentation
Conducting secondary data analysis on existing large data-sets using statistical tools such as R, SPSS, and Stata.

Supporting the senior staff with knowledge management and institutional strengthening by contributing to process documentation (SOPs, Toolkits, Best Practices), innovations in M&E, capacity building activities, social media outreach and other on-going DMEO activities.

Research and prepare policy notes, articles, reports etc for dissemination of knowledge on topics pertaining to M&E.
4. Providing support to DMEO's external engagements
including but not limited to key officials from Ministry/Dept of Government of India or the State Government, International development organizations, NGOs, academia, research institutes etc.

Collaboration and coordination with concerned divisions of NITI Aayog.
5. Other duties as assigned.
Essential Educational Qualification:
Masters' Degree in any discipline or MBBS or Degree in Engineering or Technology from a recognized University or Passed in Sections A and B of the Institution Examinations of the Institute of Engineers (India) or Post Graduate Diploma in Management (Two years).
Desirable Educational Qualification:
Doctorate in any discipline or Master's Degree in Engineering
Age (for contractual appointment):
Senior Research Officer - Not less than 26 years but not exceeding 40 years

Research Officer - Not less than 26 years but not exceeding 35 years
Level and Pay Matrix for Deputation (ISTC):
Senior Research Officer - Level-11: Rs.67700-208700

Research Officer - Level-10: Rs. 56100-177500
Consolidated Pay for contractual appointment:
Senior Research Officer - Rs. 125000/-

Research Officer - Rs. 105000/-
Latest Fellowships
Latest Grants
Latest News
© Renalysis Consultants Pvt Ltd