Back to the Job Listing
Post a Job announcement
Advertise with us
Online store
Subscribe our Weekly Newsletter
More Jobs
---------------------------------------------
Sr. Program Director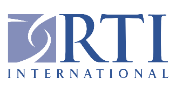 Organization: RTI International
Apply By: 28 Feb 2020
Location: Mumbai(Maharashtra)
About the Organization:
RTI International is an independent, nonprofit research institute dedicated to improving the human condition. Their vision is to address the world's most critical problems with science-based solutions in pursuit of a better future. They believe in the promise of science, and they push themselves every day to deliver on that promise for the good of people, communities, and businesses around the world.
Position: Sr. Program Director – India
Job Description:
RTI International is recruiting for a Sr. Project Director (PD) for a role working at our Client site in Mumbai, India. This role will become an integral part of the Client's Core/ Management Team to conceptualize, strategize, plan and execute the strategy/formulation and project implementation of a greenfield project – a pioneering initiative in India, drawing heavily from collaboration with global leaders in the field, and yet, conceptualizing all efforts with the Indian-context in mind. The Project lies at the intersection of higher education and innovation ecosystem – aiming to create a University offering higher technical education; a Research Park focusing on applied research and commercialization; and an Innovation District with active, thriving industry linkages. This would be a flagship project for RTI India related to Innovation and Commercialization and will therefore draw on RTI's significant US and global expertise in this space.
Role Summary:
The PD will be expected to drive, support and manage a variety of project related activities and work closely with the Client Core/ Management Team and Experts to produce tangible results by way of Project deliverables. The PD will play an instrumental role in supporting the Client's Core/ Management Team in identifying, building and managing key activities/ research areas/ approaches etc. to ensure the final deliverables (comprising recommendations, concrete action plans, outputs/ learnings from on-ground delivery etc.) are generated in a robust, defensible and evidence-based manner.
A key aspect of the PD's role will be to continually demonstrate thought leadership and value-addition to the client through frequent interactions, targeted engagements, establishing a collaborative feedback loop, adoption and synthesis of the same and subsequent adaptation with respect to project delivery.
The PD shall ensure that overall project delivery is executed within the agreed time and budget, along with the highest quality standards.
Responsibilities:
Essential duties to include, but not be limited to;
1. Develop an in-depth understanding of the overall project - activities, interdependencies, positioning and existing select global and in-country landscape/ benchmarks/ partners in the innovation area. Utilize this knowledge in combination with RTI's in-house experts to craft relevant solutions and communicate these effectively to the client at regular intervals to guide consistency in thought process, and build credibility
2. Research and analysis, leveraging strong qualitative and quantitative analytical skills
3. Work closely with the Client Core/ Management Team to design and structure the project appropriately, and course correct at regular intervals to ensure deliverables are met in a timely manner
4. Ensure all sub-activities are conducted in a way that can eventually be organized in a logical manner towards achieving the project outcomes
5. Seamless stakeholder management
6. Areas of oversight and ownership to include but not be limited to: (understanding these may be in coordination with other RTI experts)
Help Identify new partners (academic institutions, central and state level governments, think tanks, reputed private sector organizations, incubators/ accelerators etc.), and originate corporate level partnerships and long-term engagements

Build and maintain a robust business development pipeline

Maintaining/liaising a wide variety of relationships with industry associations and potential academic and other collaborators, stakeholders etc.

Organizational development and governance considerations

Technology and digital infrastructure consideration and build-out

Innovation ecosystems design

Operations and planning processes

Branding, marketing and communications

Systems and infrastructure design

Creation of master plans for subsequent build/ execution
7. Develop and build knowledge repositories and relevant reference materials, monitor their utilization/ effectiveness and reassess as needed
8. Creation of documents, presentations, and other client-facing materials as required
9. Ensuring that all client-facing materials are high quality and a value-add to the project's success
10. Ensure/track that all deliverables are presented in a professional manner, on time, and to the satisfaction of the client.
Required Education/Experience:
Bachelor's Degree in a STEM related area (Science, Technology, Engineering, Management) and a Master's Degree in related field or business specific (MBA/Economics/etc.)

15 years of relevant work experience within innovation incubators, urban planning, business, technology commercialization, and/or Public Policy

Strong written and verbal communications skill (English)

Deep experience (ideally multiple projects) in consultancy assignments, client engagement, business development, project delivery

Knowledge/experience within project management, managing multi-million-dollar projects.

Experience in one or more of the following: higher education in science and technology, innovation ecosystems, research parks / tech parks, entrepreneurship development, innovation-led economic growth

Strong Client Engagement/ Business Development/ Strategy/ Innovation/ Advisory experience

A thought leader and problem solver with demonstrated enthusiasm for engaging clients

Strong presentation skills and demonstrated ability to articulate complex concepts to cross-functional audiences in creative ways

Exceptional client relationship skills, able to quickly build and maintain relationships

Ability to work seamlessly with multiple stakeholders co-located across the globe

Demonstrated ability to lead and manage teams, handle typical issues that arise in project settings and meet strict and aggressive deadlines

A natural leader with the ability and energy to inspire collaboration and performance

Ability to multi-task and work in a fast-paced environment

Experience of working in global, multi-cultural environments and in small/ large teams or individually, as required

Strong commercial outlook and understanding of the prevailing business realities in India

Excellent knowledge of MS Word, Outlook, PowerPoint, Excel

Must be open to relocating to the Mumbai area of India
Desired Education/Experience:
PhD and 10+ years

Strong written and verbal communications skill (English and Hindi)
Duration: This project requires an initial 2-year commitment to be onsite in the Mumbai location.
For more information please check the Link
Latest Fellowships
Latest Grants
Latest News
© Renalysis Consultants Pvt Ltd