Back to the Job Listing
Post a Job announcement
Advertise with us
Online store
Subscribe our Weekly Newsletter
More Jobs
---------------------------------------------
State Child Health Consultant (Community Based Care) (SCHC-CBC)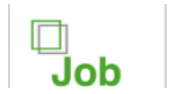 Organization: International Development Agency (IDA)
Apply By: 24 Feb 2020
Location: Raipur(Chhattisgarh)
Position Vacant: State Child Health Consultant (Community Based Care) (SCHC-CBC), International Development Agency, Raipur, Chhattisgarh
Organization Background:
Our client is a respected, International Development Agency (IDA), that works across the globe to promote children's survival, protection and development.
Project Background:
Chhattisgarh has made a lot of progress in the improving the health systems by increasing the expenditure on health care and implementing innovative strategies in HR and use of technology leading to a sustained improvement of health indicators. IMR of the state which stood at 79 per 1000 live births in 2000, dropped to 38 by 2017 (SRS) with wide variation in Urban (31) and rural (41). At the present rate of decline, the state will not be able to reach the required target of 31 per 1000 live births by 2020. Experts point out that the earlier achievements have been the result of "Plucking the low hanging fruits" primarily attributed to improved levels of exclusive breast-feeding reaching 77.2 percent (NFHS IV).
There is no significant improvement in other child survival interventions. Neonatal mortality stands at 35 percent (AHS 2011-12) which has further comedown to 26 (SRS 2017). Based on the facts highlighted in LANCET regarding the continuum of care maternal health has a direct correlation to the IMR. In addition to the urban and rural divide we are also aware from the SNCU online data that a smaller number of female admissions take place in the SNCU of the state pointing towards the disparity towards the female child. To further accelerate the decline in maternal and child mortality and galvanize unified efforts of all stakeholders a "Chhattisgarh Newborn Action Plan (CNAP)" in line with the Call to Action "For Every Child in India" strategy has been adopted country wide and agency is the lead partner in Chhattisgarh.
To enhance technical assistance at aspirational districts and make provision for coordinated planning and monitoring at state and district level, it was decided to extend techno-managerial support for better planning and implementation of child health program.
Job Description/ Responsibilities:
The State Child Health Consultant shall be responsible for providing technical support for strengthening and up scaling of essential Child Health interventions which includes strengthening of Community based newborn care including SNCU referrals and follow up of discharges, homebased newborn care and roll out of Home-based Young Child Care, supportive supervision in high priority districts and other health sector program supported by IDA. S/he will also provide support in planning, monitoring, supportive supervision, compilation, analysis and feedback regarding implementation of activities pertaining to Child Health program.
Key Deliverables:
Provide technical support for operationalization of SNCU, NBSU, NBCC, FRUs/ 24x7 PHCs and sub-centres with the state and district RCH Officers;

Monitor quality of services provided through health facilities and continuous improvement in quality of services in identified districts through analysis-action-analysis cycle approach under RMNCH+A strategy;

Provide technical support for strengthening HBNC and implementing Home Based young Child Care;

Provide technical support for strengthening community referrals to SNCU with focus on girl child admissions;

Provide technical support for strengthening Community Follow ups of SNCU discharges and innovations for improvement of Care;

Provide support to the state for strengthening Pneumonia and Diarrhoea control practices in the state;

Provide support to state for strengthening Community Based Child Death Review;
Qualifications, Experience and Competencies:
Qualification:
Post-graduate degree preferably in Pediatrics /Community Medicine/ Public Health from a reputed institute.
Experience:
Minimum five years of experience in child health programme at state and/or national level;

Prior experience of working with Govt./ International Agency shall be preferred;

Experience of coordinating training in public health will be an asset;

Experience of working at state with senior govt. officials shall be preferred;
Skills and Competencies:
Ability to work in harmony with the Govt. and Non- Govt. staff and maintaining poise in difficult situations;

Ability to make oral and written presentations on technical issues;

Excellent oral and written communication skills in English and Hindi;
Estimated Travel: Approximately 5 days in a month for achievement of the listed deliverables.
Nature of Engagement:
The State Child Health Consultant shall be hired on a consultancy contract through Strategic Alliance Management Services P Ltd. (SAMS), a respected HR Agency.
Remuneration:
Remuneration payable to the selected candidate in the form of professional fees shall be attractive and in alignment with market norms.
Applicants are required to provide details of salary history, as well as expected remuneration for the position, in the online application form.
Notes:
The above elements shall be a key input into the selection and negotiation process;

Candidates are expected to have their own laptops and be internet connected and these items shall not be provided.
Location: Raipur, Chhattisgarh
Duration: The successful candidate shall be issued a consultancy contract from the date of joining till December 31, 2020.
Reference: SCHC-HLT-CG
Contact Information:
Team SAMS
Strategic Alliance Management Services P Ltd.
1/1B, Choudhary Hetram House, Bharat Nagar
New Friends Colony, New Delhi 110 025
Phone Nos.: 011- 2684 2162; 4165 3612
Application Process:
Eligible candidates interested in the position are requested to apply using the link https://recruitment.samshrm.com/Jobs/ida by or before February 24, 2020.
Latest Fellowships
Latest Grants
Latest News
© Renalysis Consultants Pvt Ltd