Back to the Job Listing
Post a Job announcement
Advertise with us
Online store
Subscribe our Weekly Newsletter
More Jobs
---------------------------------------------
State Consultant - Health System Strengthening (SC-HSS)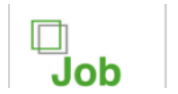 Organization: International Development Agency (IDA)
Apply By: 24 Feb 2020
Location: Raipur(Chhattisgarh)
1. Position Vacant: State Consultant - Health System Strengthening (SC-HSS), International Development Agency, Raipur, Chhattisgarh
2. Organization Background:
Our client is a respected, International Development Agency (IDA), that works across the globe to promote children's survival, protection and development.
Project Background:
Improving the maternal and child health and their survival are central to the achievement of national health goals under National Health Mission as well as Goal 3 of Sustainable Development Goals (SDGs). To bring greater impact, it is important to recognize that reproductive, maternal and child health cannot be addressed in isolation as these are closely linked to the health status of the population in various stages of life cycle.
With an improvement in institutional delivery the operationalization of facility-based new-born care, quality improvement during childbirth will give the greatest return or dividend for reducing neonatal deaths. Additionally, upscaling of certain evidence-based interventions which has already piloted in certain districts (like HaemoCue, Microbial surveillance for SNCU, Model labor room, strengthening of HBNC and SNCU graduates' follow-ups) will contribute toward reducing neonatal and maternal mortality in the state.
In addition to RMNCH+A there is need to create a facilitative approach for implementation of all National Health Program under NHM through proper planning, review and monitoring. Also, at level of Secretary, Health and Family Welfare, there are other functional dimensions of health i.e. policy formulation, planning, stakeholder management, balancing between functionality of programs at state level, national priorities, local issues and availability of funds. To work on all these aspects of Health System, there is need of rigorous review of programs, policies and action with constant support of data. For this need, it is proposed to engage the service of a consultant who can support the state for Health System Strengthening through coordinated planning, review and monitoring of National Health Programs at state level and high priority districts along with data support and concrete plan of action.
3. Job Description/ Responsibilities:
Under the direct supervision of Director, SIHFW, Raipur and day-to-day functioning from office of Secretary Health, Department of Health and Family Welfare, Govt. of Chhattisgarh, the State Consultant - Health System Strengthening (SC-HSS) shall be responsible for providing technical support to state for health system strengthening activities through proper planning, review and monitoring of activities and provide day to day support.
Key Deliverables:
Assessment of state priorities for strengthening of National Health Programs and special interventions;

Coordination with stakeholders for timely and uniform flow of information and ensure the proper feedback;

Planning and monitoring of health interventions for better implementation;

Strengthening and upscaling of training quality in state to draw the quality health services;

Develop a strong data analysis and feedback system to monitor the progress and improve;

Program monitoring in the field and documentation of best practices in Aspirational Districts;

Provide day to day support to secretary health for planning, review and monitoring of National Health Programmes under NHM;
4. Qualifications, Experience and Competencies:
Qualification:
Postgraduate in Public Health/ Community Medicine/ Pediatrics from a reputed institute.
Experience:
Minimum five to seven years of professional experience in the management of public health programs, of which at least two years at state level;

Minimum two years of working experience with development agency and multiple stakeholders;

Prior experience of working with NHM/ State Health framework will be an asset;

Experience of working at state with senior govt. officials shall be preferred;
Skills and Competencies:
Good understanding of program development context of health and of institutional arrangement;

Excellent communication skill and expertise in writing analytical reports;

Excellent oral and written communication skills in English and Hindi;

Should have high level of computer proficiency with specific familiarity with commonly used MS Office application and data analysis software.
5. Estimated Travel: Approximately 5 days in a month for achievement of the listed deliverables.
6. Nature of Engagement:
The State Consultant-CHSS-HF shall be hired on a consultancy contract through Strategic Alliance Management Services P Ltd. (SAMS), a respected HR Agency.
7. Remuneration:
Remuneration payable to the selected candidate in the form of professional fees shall be attractive and in alignment with market norms.
Applicants are required to provide details of salary history, as well as expected remuneration for the position, in the online application form.
Notes:
The above elements shall be a key input into the selection and negotiation process;

Candidates are expected to have their own laptops and be internet connected and these items shall not be provided.
8. Location: Raipur, Chhattisgarh
9. Duration: The successful candidate shall be issued a consultancy contract from the date of joining till December 31, 2020.
10. Reference: SCHSS-HLT-CG
11. Contact Information:
Team SAMS
Strategic Alliance Management Services P Ltd.
1/1B, Choudhary Hetram House, Bharat Nagar
New Friends Colony, New Delhi 110 025
Phone Nos.: 011- 2684 2162; 4165 3612
12. Application Process:
Eligible candidates interested in the position are requested to apply using the link https://recruitment.samshrm.com/Jobs/ida by or before February 24, 2020
Latest Fellowships
Latest Grants
Latest News
© Renalysis Consultants Pvt Ltd