Back to the Job Listing
Post a Job announcement
Advertise with us
Online store
Subscribe our Weekly Newsletter
More Jobs
---------------------------------------------
State M&E Lead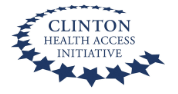 Organization: Clinton Health Access Initiative, Inc. (CHAI)
Apply By: 03 Mar 2020
Location: Patna(Bihar) Bhopal(Madhya Pradesh) Jaipur(Rajasthan)
About the Organization:
Clinton Health Access Initiative, Inc. (CHAI) is a global health organization committed to saving lives and reducing the burden of disease in low-and middle-income countries, while strengthening the capabilities of governments and the private sector in those countries to create and sustain high-quality health systems that can succeed without our assistance.
Position: State M&E Lead
Project Background:
India has the highest burden of Tuberculosis (TB) in the world, accounting for more than 27% of the global TB incidence. Of the 2.8 million annual estimated incidence, more than half access diagnosis and care in the private sector, where there are significant gaps across the care cascade because of diagnostic delays, irrational and non-standardized regimens and catastrophic health expenditure to patients.
India has outlined an ambitious agenda of eliminating tuberculosis by the year 2025. As outlined in the National Strategic Plan (2017-25), the cornerstone for India's TB elimination plans hinges on scaling up of public private mix (PPM) initiatives, rolling out incentives through Direct Benefits Transfer (DBT) and scaling up ICT based solutions. Existing state health society's capacity to contract services is limited. This has resulted in limited uptake of PPM initiatives and major gaps in private sector engagement.
About the Position:
They are seeking a highly motivated individual with outstanding credentials for the role of State M&E Lead. The individual will report into the Program Officer and support the state health society in monitoring and evaluation of PPM initiatives across the state. She/he will develop necessary tools and processes and support the State TB Officer and District TB Officers in monitoring various PPM initiatives. She/he will coordinate closely with the Program Officer and State TB Office, National Health Mission and other key stakeholders.
The State M&E Lead will empower district officials to monitor PPM initiatives and drive decisions on scaling up PPM activities.
They are seeking a highly motivated individual with outstanding credentials, strong analytical abilities, and communication skills. The candidate must be self-driven, entrepreneurial, adaptable and have a high level of comfort with ambiguity. They will be expected to work closely with RNTCP staff and work independently with limited oversight. They must be able to push the thinking of program staff and drive results. CHAI places great value on relevant personal qualities: resourcefulness, responsibility, tenacity, independence, energy, and work ethic.
Responsibilities:
Develop M&E plan for RNTCP PPM schemes that are contracted by State TB Officer / District TB Officer

Support NGO PP partners in setting up robust M&E systems and processes. Provide proactive feedback to partners to improve data quality.

Develop data management tools, dashboards, analytics frameworks and innovations to ensure continuous and harmonized data collection, validation, analysis for monitoring and evaluation of program performance

Synthesize program performance data/information and promote its use in decision making for program service delivery and resource allocation through leading analyses, discussions with RNTCP and other measures

Support the district and state programme officers to monitor implementation of PPM activities by setting up regular work plan reviews, reports, organizing and participating in field visits, initiating data reviews and conducting program evaluations

Support the standardization of data collection formats and provide technical inputs on the Management Information System (MIS) architecture and roadmap

Regularly analyse the data captured in the MIS and provide summary of findings and recommendations. Work closely with RNTCP and NGO partners to address gaps, if any.

Conduct regular trainings of RNTCP program staff and NGOs to strengthen understanding of data systems and reporting.

Contribute to public health research study design and execution, including the design of sampling methodologies, determination of study sample sizes, collection of management and analysis of study data

Other responsibilities as needed
Qualifications:
Master's degree in public health/epidemiology or a related technical field with at least 5 years work experience. An advanced qualification in public health/epidemiology is an added advantage

Demonstrated understanding of both quantitative and qualitative research methodologies

Familiarity with conducting statistical analyses using relevant software such as R, Stata, SA, etc. and high levels of proficiency in Microsoft Office applications

Previous experience managing M&E aspects of health related research projects

Exceptional diplomatic and interpersonal skills and ability to build relationships

Excellent organizational and problem solving skills and ability to meet deadlines

Strong communication skills, including the ability to prepare compelling presentations
Required skills:
Ability to evaluate systems holistically and advise on effectiveness of programs or procedures

Ability to identify key gaps and recommend practical, realistic interventions for operational improvement

Highly entrepreneurial with strong self-motivation

Excellent communication (written and verbal) skills with creative thinking capabilities

Ability to work independently on complex projects and proactively manage projects with minimal supervision

Ability to multi-task and to be effective in high-pressure situations

Practical project management experience

High level of confidentiality and knowledge of research ethics
For more information please check the Link
Latest Fellowships
Latest Grants
Latest News
© Renalysis Consultants Pvt Ltd