Back to the Job Listing
Post a Job announcement
Advertise with us
Online store
Subscribe our Weekly Newsletter
More Jobs
---------------------------------------------
Team Manager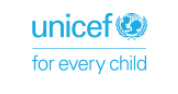 Organization: UNICEF
Apply By: 27 Feb 2020
Location: New Delhi(Delhi)
About the Organization:
UNICEF works in Across 190 countries and territories to protect the rights of every child, everywhere, every day, to build a better world for everyone. UNICEF has spent 70 years working to improve the lives of children and their families. Defending children's rights throughout their lives requires a global presence, aiming to produce results and understand their effects. UNICEF believes all children have a right to survive, thrive and fulfil their potential - to the benefit of a better world
Position: Team Manager
Job no: 529898
Background / Rationale:
The potential for face to face fundraising to address the needs of India's children in the coming years is incredible. Rapid growth and expansion of the F2F channel through 2020 and beyond is essential to ensure India's long-term program funding goals are realized. India is a priority market for UNICEF and unlocking the full potential of the F2F channel is key to realizing the growth of Individuals fundraising in the country. UNICEF is launching the in-house Face 2 face team in India.
Purpose of Assignment:
The consultant will be primarily responsible for handling daily field operations of a Face2Face team, comprising of 20-25 staff (F2F). The F2F team will be based in Delhi and will act as an interface between the UNICEF City Head Manager, the National Field Operations manager (at the national level) and team leaders in that city. All F2F fundraisers (locally recruited) and F2F team leaders will report to this consultant. The Fundraising team manager located at different tier -I cities, https://en.wikipedia.org/wiki/Classification_of_Indian_cities) across the country is also expected to provide need-based support to another city. We intend to start with Delhi and later shift to other cities.
As a Fundraising Team Manager, you will be an essential piece in the development of UNICEF's Face to Face (F2F) regular giving (pledge) donor recruitment program in India. Playing a key field-based role in driving the growth of pledge income. You will be joining the launch team for UNICEF's most exciting in-house F2F project to date and you will be hired for your face to face expertise and experience managing a city-wide campaign.
Objective/S:
To hire a consultant with international experience, who will be responsible for heading the in-house Face to Face teams at the city level. All Face to Face fundraisers and team leaders for the in-house team of that particular team will be reporting to him/her on a day to day basis regarding in-field performance. The performance of the consultant will be measurable by the no. of donors that are recruited on monthly basis in the city for which h/she is responsible, also team wise performance on other indicators will be monitored. The output expectation is a per facer per month productivity in the range of 30-40 pledge donors. The expected target per team manager for his/her team is a sign up per facer (SPF) of 2 per day. The target is achievable by global standards. Though the current Indian standards are low, however, the consultant with his/her global experience will be able to raise the outcomes to the global standards. We require a team manager due to their depth of experience forming high performing team which are above the Indian standard, with the expectation that this person due to their regular interaction with locally recruited staff can pass on their knowledge and experience. This in due course will lead to us being in a position to promote local staff to other senior positions as the operation grows, thus reducing our reliance in future on international staff.
Major tasks to be accomplished:
Lead and supervise the face to face fundraising team assigned to him/her in the particular city (where s/he is located) and other for cities (where s/he may be assigned) for all fundraising activities.

Work closely with the City Head and any other local or regional support staff to develop F2F activities and ensure the realization of results.

Set clear individual performance objectives, goals and timelines; and provides timely guidance to enable the team to achieve their goals.

Build your team and lead them to meet daily, weekly and monthly campaign targets, with a strict field/office ratio of 80% field and 20% office.

Monitoring campaign KPI's and results, including volume (500 pledge donors per month), average gift (INR: 700) and headcount (min 20) and feed regular weekly reports back to your City Head

Effectively monitor performance of your team based on the structure implemented by the City and National Operations Manager, that supports in house Face-to-Face recruits and effectively manages UNICEF's F2F ROI.

Ensure face to face fundraising stock is well managed and maintained with a low loss rate.

Ensure branded signage and displays are well maintained and set up timely and correctly for event fundraising.

Liaise with local office staff to ensure face to face fundraising collateral is well stocked.

Conducting regular weekly check-ins with fundraisers and team leaders and supporting individuals by identifying areas for development

To ensure that full and proper training is carried out for all face to face fundraisers

Design an effective and productive roster for weekly results that is shared to employees with sufficient time for them to be able to effectively organize travel to their sites.

To regularly lead your teams in the field (min 4 days per week)

Providing leadership by setting high team standards. Ensuring the team leaders provide motivational and results focused management of team members.

Work the hours and days required to maximize the opportunity for the highest probability of acquiring the largest amount of volume given the particular roster. Provide useful and comprehensive feedback to the National Logistics Manager to identify and book sites for fundraising.

The coordination of regular local competitions to drive maximum performance, motivation and recognition of high performing fundraisers.

Utilize the session structure to effectively set up, manage and close out the day's results with the team leaders.

Use the session structure to ensure problems can be solved on that day and each day can be productive despite a session not hitting target.

Ensure all fundraiser presentations are delivered to recruit quality, long term donations.

Ensure all fundraisers capture the donor's data correctly, without issue at the time of sign up. Ensure all fundraisers make sure donors leave the conversation having had a positive interaction, whether or not the donor signed up.

Ensure your team is fully compliant with all codes of conduct and works to UNICEF best practice.
Criteria:
Educational Qualification - High school and above.

2-3 years of experience of managing a Face to Face team.

Experience of working as a manager internationally is preferred

Need to have demonstrated recent KPI acquisition in the field leading teams

Good knowledge of English is a must.

Needs to be an excellent team player.

Prior experience of working with International Non- Profit Organizations / UN in any part of the world.

Experience of handling an In-house F2F team will be considered as an asset.
Location: Consultant to be based in Delhi for the initial period. S/he may be required to shift to another city (e.g. Bangalore, Hyderabad, Mumbai, Pune etc) during the period of the contract, based on the need of programme implementation.
Duration of Consultancy: 11.5 months from start date of the contract
Closing Date: 27 February 2020
Application:
Your online application should contain three separate attachments:
A Cover letter explaining the motivation for applying and also explaining how the qualifications and skill-set of the candidate are suitable for this position (to be uploaded online)

Curriculum Vitae (CV) (to be uploaded online)

A financial proposal indicating deliverable-based lumpsum fee as per template attached below. Please do not forget to specify your name in the file and include your signature, while saving. (to be uploaded under financial proposal section).
For more information please check the Link
Latest Fellowships
Latest Grants
Latest News
© Renalysis Consultants Pvt Ltd