Back to the Job Listing
Post a Job announcement
Advertise with us
Online store
Subscribe our Weekly Newsletter
More Jobs
---------------------------------------------
Technical Officer (Primary Health Care)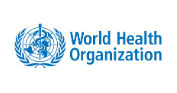 Organization: World Health Organization(WHO)
Apply By: 30 Jun 2021
Location: New Delhi(Delhi)
About the Organization:
WHO began when our Constitution came into force on 7 April 1948 – a date we now celebrate every year as World Health Day. We are now more than 7000 people working in 150 country offices, in six regional offices and at our headquarters in Geneva, Switzerland. Our primary role is to direct and coordinate international health within the United Nations system. Our main areas of work are health systems; health through the life-course; noncommunicable and communicable diseases; preparedness, surveillance and response; and corporate services. We support countries as they coordinate the efforts of governments and partners – including bi- and multilaterals, funds and foundations, civil society organizations and the private sector. Working together, we attain health objectives by supporting national health policies and strategies.
Job Position: Technical Officer (Primary Health Care)
Job Location: New Delhi
Roles and Responsibilities:
Collaborate with technical departments and units within health systems development to ensure integration of various public health programmes in primary health care and to ensure that the principles of PHC are embedded into all public health and disease control programmes;

Provide policy guidance and technical support to countries to strengthen their primary health careapproaches to respond to changing needs, with a focus on strengthening primary health care services;

Provide technical support to countries to strengthen their capacity to design and implement andappropriate package of services within the framework of primary health care, ensuring appropriate linkages to secondary and tertiary levels of care in the health care systems of countries;

Provide technical assistance to countries to measure and monitor progress on strengthening primary health care for equitable and quality care as foundation for achieving UHC, health related SDGs and triple billion target;

Be the leader in fostering collaboration across programmes, sectors and all partners;

Focal point for PHC in the Regional Office for dialogue and communication between the three levels of the organization and between Member States and development partners; and

Any other task assigned by the Director.
Required Skills and Experience:
University degree in Medicine or related health sciences with Postgraduate/Masters level degree in Public Health.

At least ten years' relevant experience in health systems strengthening and assessment particularly in Primary Health Care, including considerable experience in international context.

Experience of work in public health, health policy, planning and management at country level.

Knowledge of principles of primary health care and of public health and health systems;

Excellent written and oral communication and presentation skills, with the ability to clearly and concisely communicate complex issues;

Demonstrated ability to maintain effective relationships with a wide range of stakeholders in government and beyond, including other development agencies.
Remuneration: USD 89,837
For more information, please check the Link
Latest Fellowships
Latest Grants
Latest News
© Renalysis Consultants Pvt Ltd