Back to the Admission Listing
Post a Admission announcement
Advertise with us
Online store
Subscribe our Weekly Newsletter
More Admissions
---------------------------------------------
Applications invited for 7 days programme on Analysing Public Policy Issues in India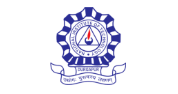 Institute Name: National Institute of Technology Durgapur
Apply By: 30 Apr 2019
Course title: Applications invited for 7 days programme on Analysing Public Policy Issues in India
Deadline: 15th May 2019
Overview
There are three major reasons for exposure by India's academic community to the discipline of Public policy, a discipline which is at early stages of development in India.
First, as India's economic and strategic engagements with the rest of world are deepening and widening, and as geo-economic and geo-strategic environment becomes more complex, understanding implications of public policies in both India and globally has become even more essential
Second, public policies in a Federal State (India comprises 29 States, 7 Union Territories, and numerous urban and rural bodies), is complex. As role of government and of public sector expands, appropriate analytical reasoning capabilities for formulating, designing, implementing, monitoring, and evaluating public policies are becoming more essential.
The duration of the course is seven (7) days. The course uses lecture, tutorial, case studies, and Group Projects as its teaching components. The sessions are designed to be interactive, with ample scope for discussions. The course covers a brief survey of the discipline of public policy; tools for economic reasoning and how to apply them in a specific context of a given public policy; how nations and regions grow and why they regress, with Indian applications; principles and practices of effective public financial management, with applications to states in India; a discussion of key issues and challenges of India's financial and capital markets, including current policy and institutional initiatives, such as the NCLT (National Company Law Tribunal), and IBC (Insolvency and Bankruptcy Code); India's co-operative and competitive federalism; and preparing for India's coming ageing society, including retirement income and health care
Dates: May 19th to 25th 2019
Who should attend?
The course would be of particular relevance to academics, including PhD students, and researchers in both public and private sectors who need to be better equipped to analyze public policies. It is also relevant to policymakers and professionals who are or wish to engage in the political arena.
The number of seats is limited to 35 only
For more information please check the Link
Latest Online Store
Latest Tenders And EOIs
Latest News
© Renalysis Consultants Pvt Ltd