Back to the Admission Listing
Post a Admission announcement
Advertise with us
Online store
Subscribe our Weekly Newsletter
More Admissions
---------------------------------------------
Applications invited for BA in Law and Politics (BA-LP)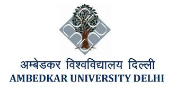 Institute Name: Ambedkar University Delhi
Apply By: 23 Jun 2019
Course title: Applications invited for BA in Law and Politics (BA-LP)
Deadline: 24th June 2019
Ambedkar University Delhi's Undergraduate Studies programmes at our Karampura Campus aims to offer its students a unique liberal arts education that acquaints them with diverse approaches to knowledge. The undergraduate programmes at AUD encourage students to think critically and creatively, to analyse and reason, to communicate effectively, and to draw evidence-based conclusions. It aims to achieve a balance between the range and depth of the subjects studied.
BA in Law and Politics (BA-LP)
The BA programme in Law and Politics at AUD introduces students to the dynamism of the legal and political field, which extends beyond the study of formal institutions. It will explicate the productive entanglement of law and politics and the manner in which they co-constitute and generate each other. The undergraduate programmes at AUD offer students a wide choice of courses.
The BA Programme in Law and Politics (BA-LP) can best be described as understanding the relationship between these two domains and not thinking of law and politics as discrete domains.
The concept of citizenship mediates this relationship and the BA-LP will foreground how citizenship in India continues to be arbitrated through legal processes, with these processes impelled by the political. It is the continuous movement between the legal and the political, where one needs the other for its articulation, which forms the foundation of BA-LP. The programme's inclination will be to delineate how law impresses upon life outside the structuring space of the courtroom and how in our political sensibilities, too, we draw upon law's syntax—citizenship, rights, duties, state, democracy, justice, order—to make our everyday comprehensible. Politics is a quintessential aspect of our public, and also private, life; indeed the public/private distinction is itself historically produced
Medium of instruction: English
Eligibility: The candidate must have passed the class XII or an equivalent examination from a recognised Board and secured the minimum cut-off marks prescribed by the University.
For more information please check the Link
Latest Online Store
Latest Tenders And EOIs
Latest News
© Renalysis Consultants Pvt Ltd