Back to the Call for Papers Listing
Post a Call for Papers
Advertise with us
Online store
Subscribe our Weekly Newsletter
More Call for Papers
---------------------------------------------
Applications invited for BREAD Conference on Behavioural Economics and Development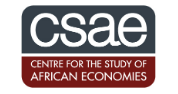 Organization Name: Cenre for the Study of African Economies (CSAE)
Apply By: 20 Sep 2019
Location: United Kingdom
Presentation Date: 05 Feb. 2020 - 06 Feb. 2020
About the Organization
The Centre for the Study of African Economies (CSAE) has been researching economic and social development in Africa since 1986. These days, a large team of development economists research not only countries in Africa, but also in other developing areas of the world. The CSAE is part of the Social Sciences Division at the University of Oxford, with researchers in the Department of Economics, the Blavatnik School of Government, and the Oxford Department for International Development.
About the Conference
The Bureau for Research and Economic Analysis of Development (BREAD) and the Mind and Behaviour Research Group at the Centre for the Study of African Economies (CSAE), University of Oxford, are pleased to announce a Conference on Behavioural Economics and Development that will be hosted at the University of Oxford from Wednesday 5 to Thursday 6 February 2020. The Scientific Organizers of the Conference are: Nava Ashraf (London School of Economics), Marcel Fafchamps (Stanford University), Kate Orkin (University of Oxford) and Simon Quinn (University of Oxford).
Paper Topics
They invite submissions from interested researchers on any topic at the intersection of Behavioural and Development Economics. While they welcome work on already studied topics such as time preference, risk, investment, saving, they particularly encourage papers on under-studied applications of behavioural economics to development issues.
Examples of possible topics include: preferences, cognition and productivity under conditions of scarcity, formation of beliefs in low-information environments and their effects on behaviour; intra-household allocation in production and consumption; redistributive preferences and economic outcomes; behaviour in matching processes; culture, norms and trust.
Expenses funding
They will fund the travel and accommodation of one presenter per selected paper. Travel and accommodation costs for up to 10 BREAD Fellows will also be covered by the conference on a first-come first serve basis. Non-BREAD members are welcome to attend.
Date: Wed, 05 Feb 2020 @ 09:00 - Thu, 06 Feb 2020
Venue: Where: United Kingdom
How to Apply
Please send the submissions via email to csae.conference@economics.ox.ac.uk by the submission deadline of 20 September 2019, including the text "BREAD Oxford 2020 submission" in the subject line. Only full-length paper submission will be considered. Make sure your submission email includes the following information:
1. The title of the paper being submitted

2. The full name, address, email, and affiliation of the submitting author

3. The name and affiliation of the other authors

4. An abstarct of the paper

5. Whether you plan to attend the Mind and Behaviour Conference on 7 Feb
For more information please check the Link

Latest Online Store
Latest Tenders And EOIs
Latest News
© Renalysis Consultants Pvt Ltd